Chocolate ganache is one of the most important, filling/glazing/creams in the pastry kitchen. Working with chocolate properly is an art that studied and experimented for years so there are quite a few ways to get this delicious chocolate in the texture and consistency the recipe deems.
Making a ganache different consistency depends on the amount of cream or butter added to the chocolate, the quantity differs according to the function of the chocolate in the cake or dessert.
Chocolate ganache types
If making an chocolate cream the promotions needs to be 1:1 chocolate to other ingredients, you can see a good example in the filling of the Opera cake when we need a firm and smooth ganache.
If you're after a glaze the proportions need to be 1:2, one part of chocolate two parts of cream/milk/butter.
Methods of making a good ganache
Let's exclude microwave from the equation, I really hate to see recipes that suggest using microwave to melt the chocolate, it will always be inferior to bain-marie (water bath or double boiler), the use is pretty simple, all there's needed is to place a heatproof bowl over a small saucepan while the water don't touch the bowl and the chocolate is melted on steam, reducing the chance of the ganache getting burnt.
When working with a bain-marie we insert the butter at the very end, after the chocolate had been fully malted, this will ensure that the butter will not be broken up into fats and dairy and will keep its consistency as a ganache thickener and will enrich its flavor.
One of the most popular ways in making a chocolate ganache is probably the easiest one, boiling cream or milk and when gets to the simmering point, just pour it over the chocolate, this is as easy as it sounds. For this method, it's important to keep 2 basic guidelines for success:
Chop the chocolate into fine pieces, it should be more like shreds of chocolate than chocolate cubes
Wait at least 1 minute before mixing the cream/milk with the chocolate, this will ensure the full melting of the chocolate before the whisking will reduce the temperature of the mixture.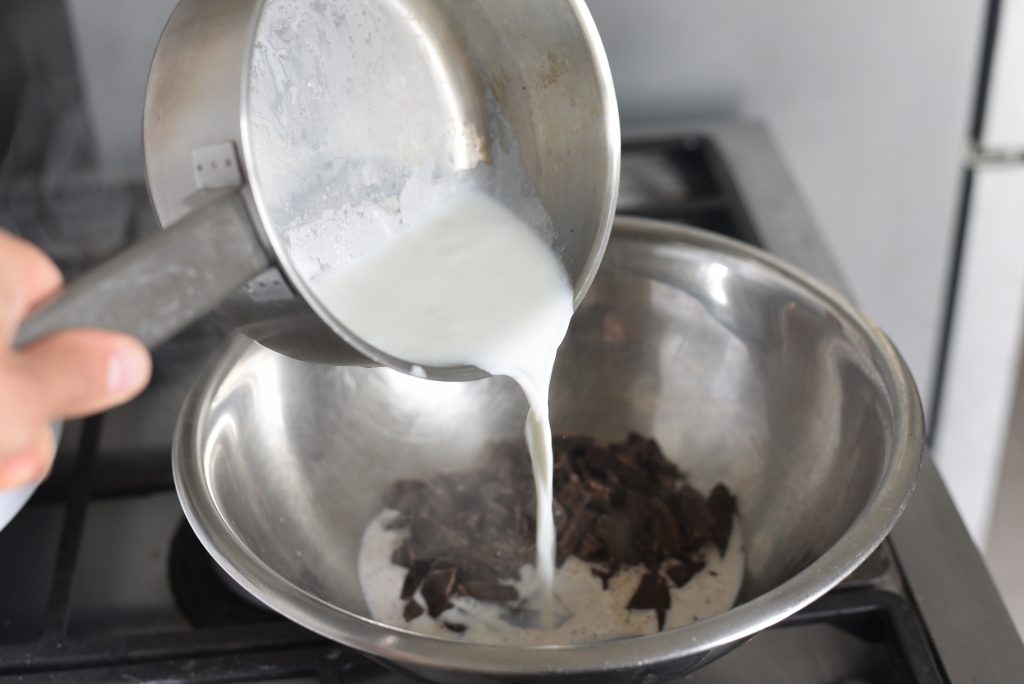 Summary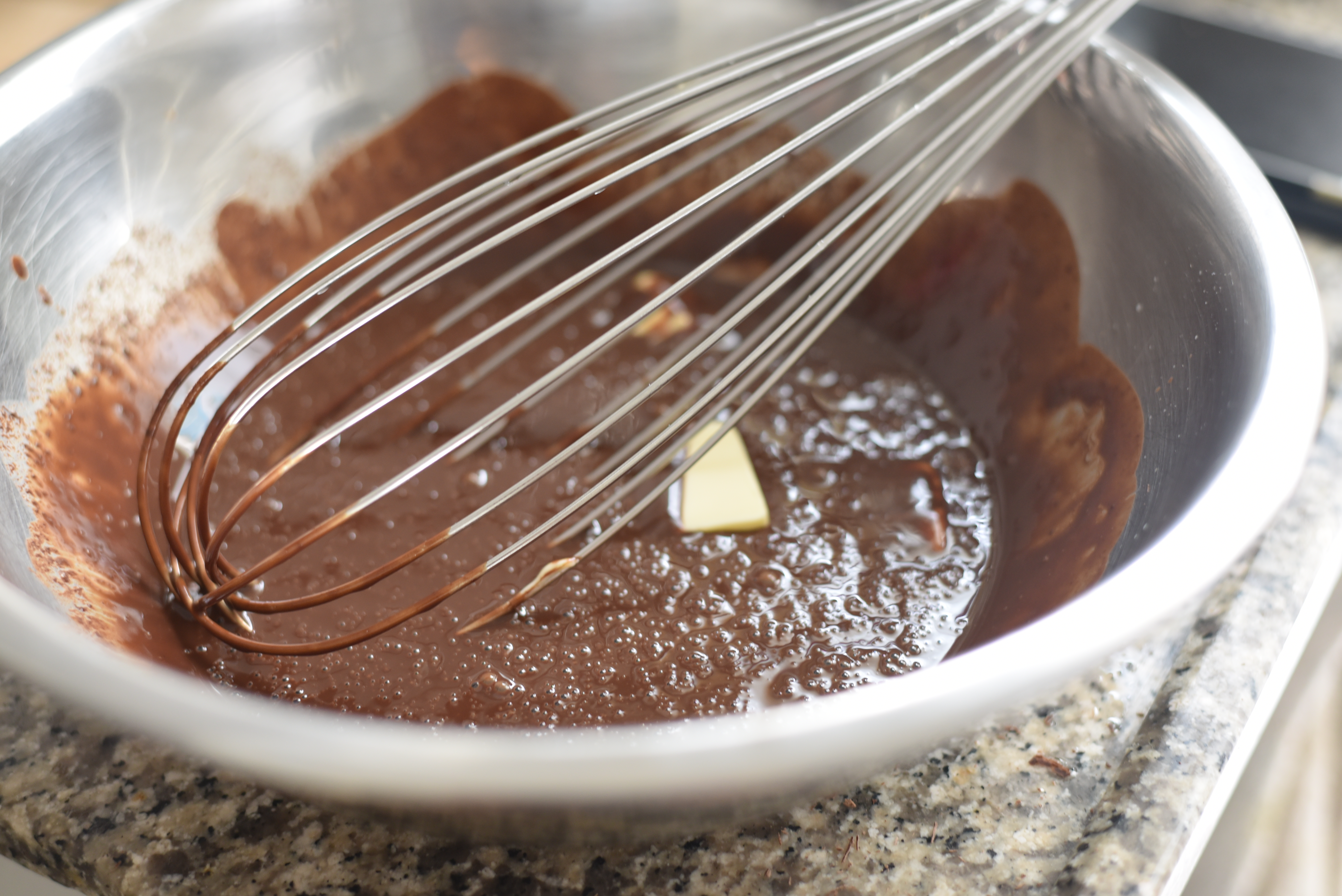 Article Name
Description
various ways in making chocolate ganache
Author