Whether you're a home baker or a professional one, sourdough culture is one of the cornerstones of bread making and poses a challenge for all of us.
I started in making sourdough cultures for my breads a few years ago but even though I am familiar with the sourdough maintenance, it is still a big commitment I needed to make. I actually refrained from producing a culture for about 5 years, even though back then I was baking breads, cakes and cookies in high capacity.
I believe the reason was because maintaining a sourdough culture comes with a big responsibility, you have to feed it at least once a week, keeping in mind this is a living organism. So, in many aspects it's like having a pet or a goldfish, one more thing on your 'to do' list.
It's not that feeding a sourdough is a big task, it takes no longer than 3 minutes, pouring half of the culture out and feeding it with flour and water, but again, this is something you have to take under consideration when going on vacations or when absence from home on feeding day (I actually ask my neighbors to take care of my sourdough and cat when I'm away).
One positive aspect for maintaining a sourdough is that you will feel compelled to bake a fresh bread every week, it's like an alarm clock that reminds you that you haven't baked a fresh bread this week, it's certainly a positive thing that will get you into the weekly bread baking routine.
In the below explanation of a first sourdough development I'm referring to a rye sourdough, there are many advantages for rye flour, especially when it comes to the living bacteria and microorganism amounts that are far higher than all-purpose flour and even whole wheat flour.
**** Use only organic and whole rye flour, this is the key to enjoy the full spectrum of nutrition in rye.
Developing your sourdough culture tips
A sourdough culture reaches full maturity in about a week, it can take 8-9 days in cold weather and 6 days in average temperature but in general one week is all that takes for a sourdough culture to reach the amount of natural yeast to bake a bread loaf.
A few notes before we'll go over the sourdough schedule preparations
Make sure you use unbleached flour, the bleaching process kills most of nutritious that are so necessary to sustain the microorganisms.
In some cases, for the early stages it is possible to use fluids that were absorbed in fruits with high natural yeast amounts, like raisins, apples skins, potato water etc.
Use purified water, in some of the tap water there are a fluoride additions which are not healthy for the microorganisms.
High gluten flour is not the right choice to use when starting a culture, it contains less starch due to its high protein values.
I like to sprinkle some flour on top of the culture before storing it, this will both add additional nutrition to the culture plus act as an insulator preventing the culture from getting dry.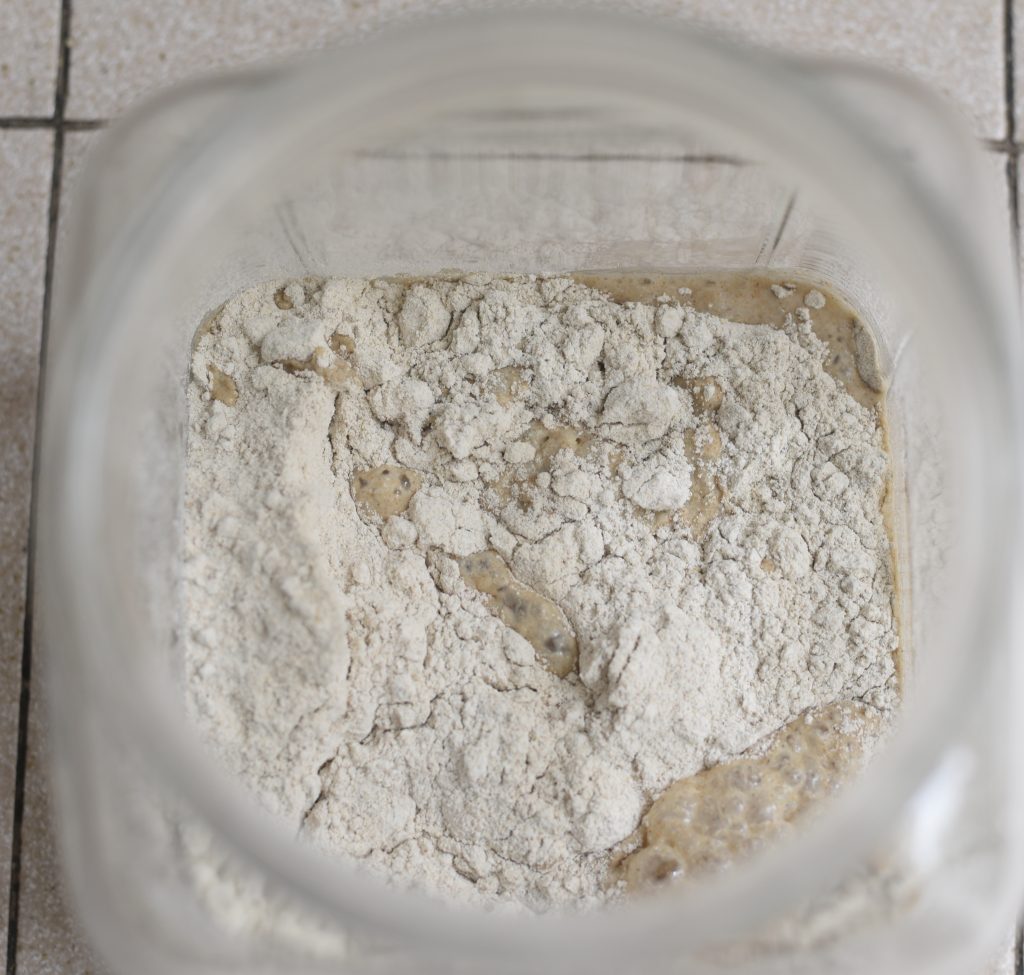 Schedule for your first sourdough culture
OK, so you finally made out your mind to make a sourdough, let's go ahead and make our first culture, rye culture in this case.
Set up a time that will be most convenient for the daily feeding, I find that 8:30am just before heading to the office works for me but chose whichever time most comfortable for you.
Take under consideration that from the 3rd day feeding intervals increases for twice per day, 12 hours apart so by picking an early hour like 8-9am, it will be easy to maintain a comfortable feeding schedule.
Here is the schedule as adapted from Jeffrey Hamelman's Bread: A Baker's Book of Techniques and Recipes .
First day – initial mix
In a glass container mix 180g/6.4oz. of whole rye flour and 180g/6.4oz of water, cover with the lid and place in a cool place on the counter for 24 hours.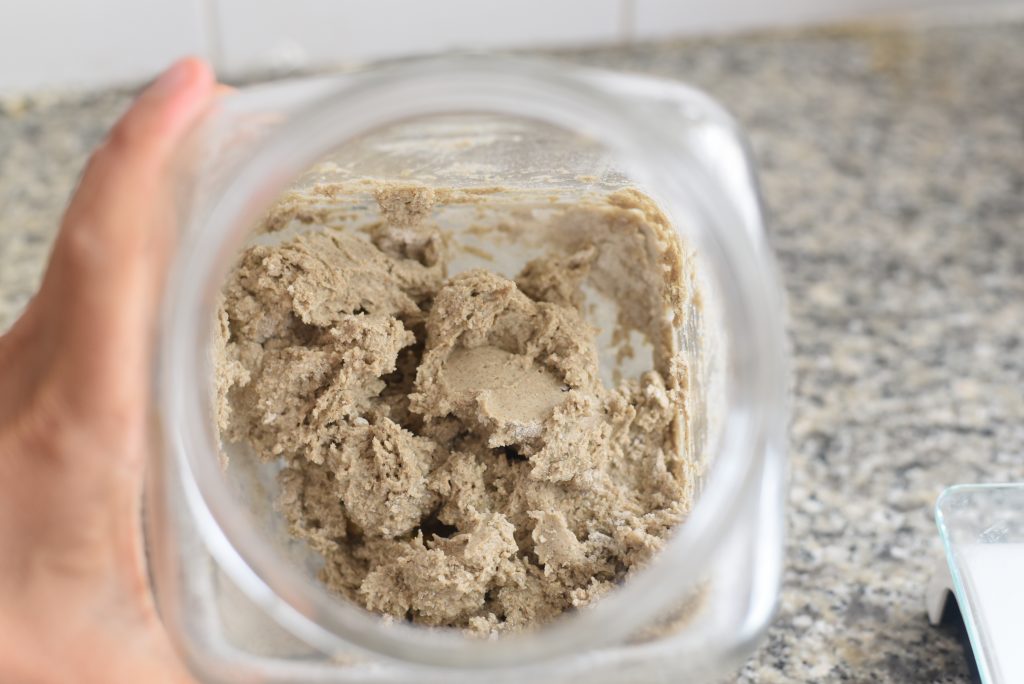 2nd day – one feeding
Remove two thirds (leaving 90g/3.2oz. in the container) of the culture and insert another feeding of 90g/3.2oz. flour and 90g/3.2oz. water, place on the counter for another 24h hours.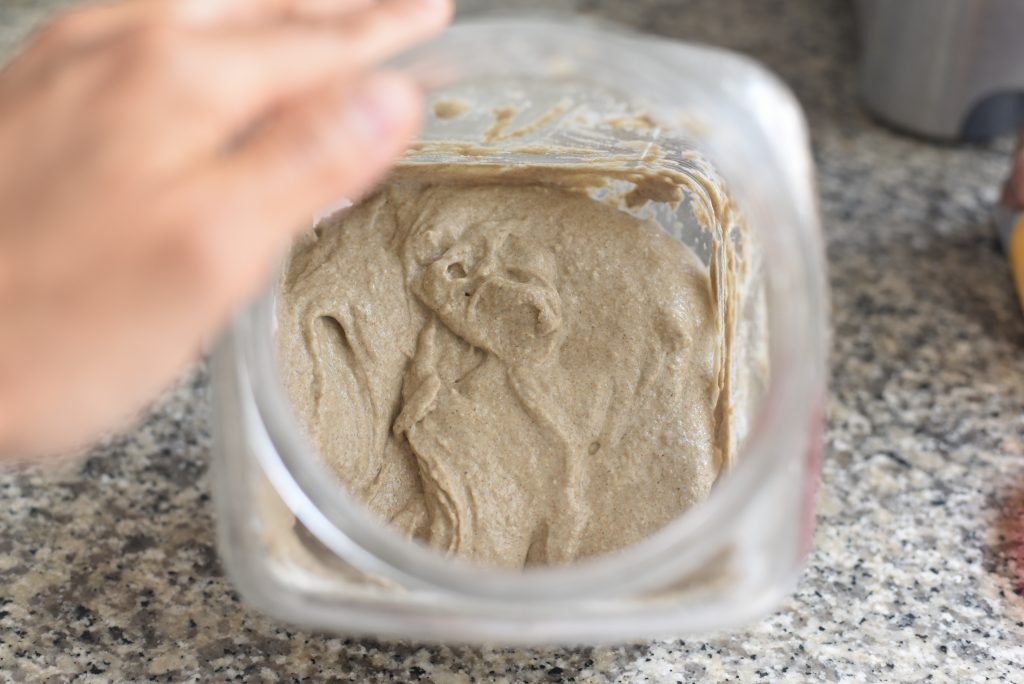 Looking at the culture from above you might not always see the initial reaction but the culture should start its activity by now and if you'll take a side view, you'll see the reaction starting in the form of tiny bubbles.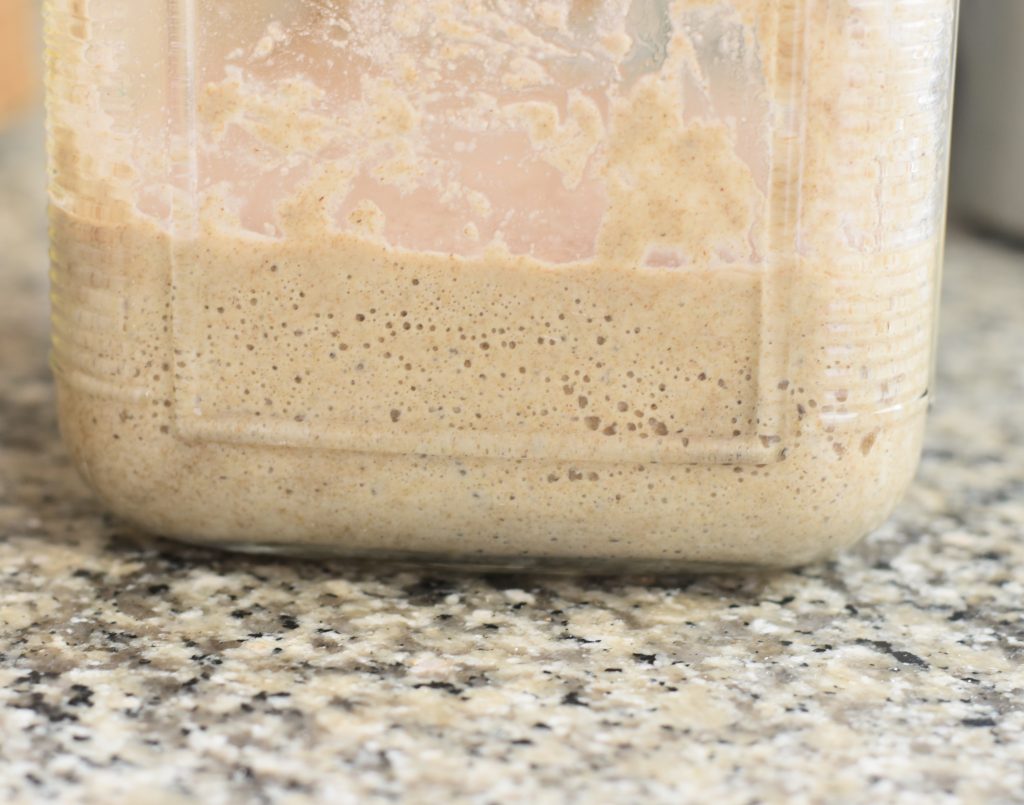 Day 3- day 6 – two feedings per day
For days 3-6 we will increase the feeding spreads to 12 hours apart, each feeding of 90g/3.2oz. flour and 90g/3.2oz. water, again, before each feeding we will discard two thirds leaving us with 90g/3.2oz culture.
In some guidance manuals for making a sourdough culture, it is advised to weigh the empty container first, this way, it will be most accurate about how much to discard before each feeding.
For example, if your container weighs 500 grams, after our first feeding it weight 860 grams (500g box +360g initial feeding), from 2nd feeding we will end up with 90g/3.2oz. culture plus 180g/6.4oz feeding (flour+ water) so total will be for each day 270g/ 9.6oz left, which is 77o grams including the box.
Getting your sourdough into action
If you're not a daily baker, the best way to keep the sourdough culture is in the fridge with a weekly feeding.
The idea is to set up a day in advance for your bread baking like Saturday morning for example, in this case we will need to take out the sourdough out of the fridge on Thursday morning (2 days in advance), feeding it on Thursday once, and twice on Friday, so, by the time Saturday morning arrives, the time you've set to start your bread, the culture is mature enough and in its optimistic state in regards to amount of natural yeast.
Here's an easy recipe I like to start my sourdough, a sourdough rye with walnuts bread which is friendly to the first sourdough bread loaf.
Happy baking!
Summary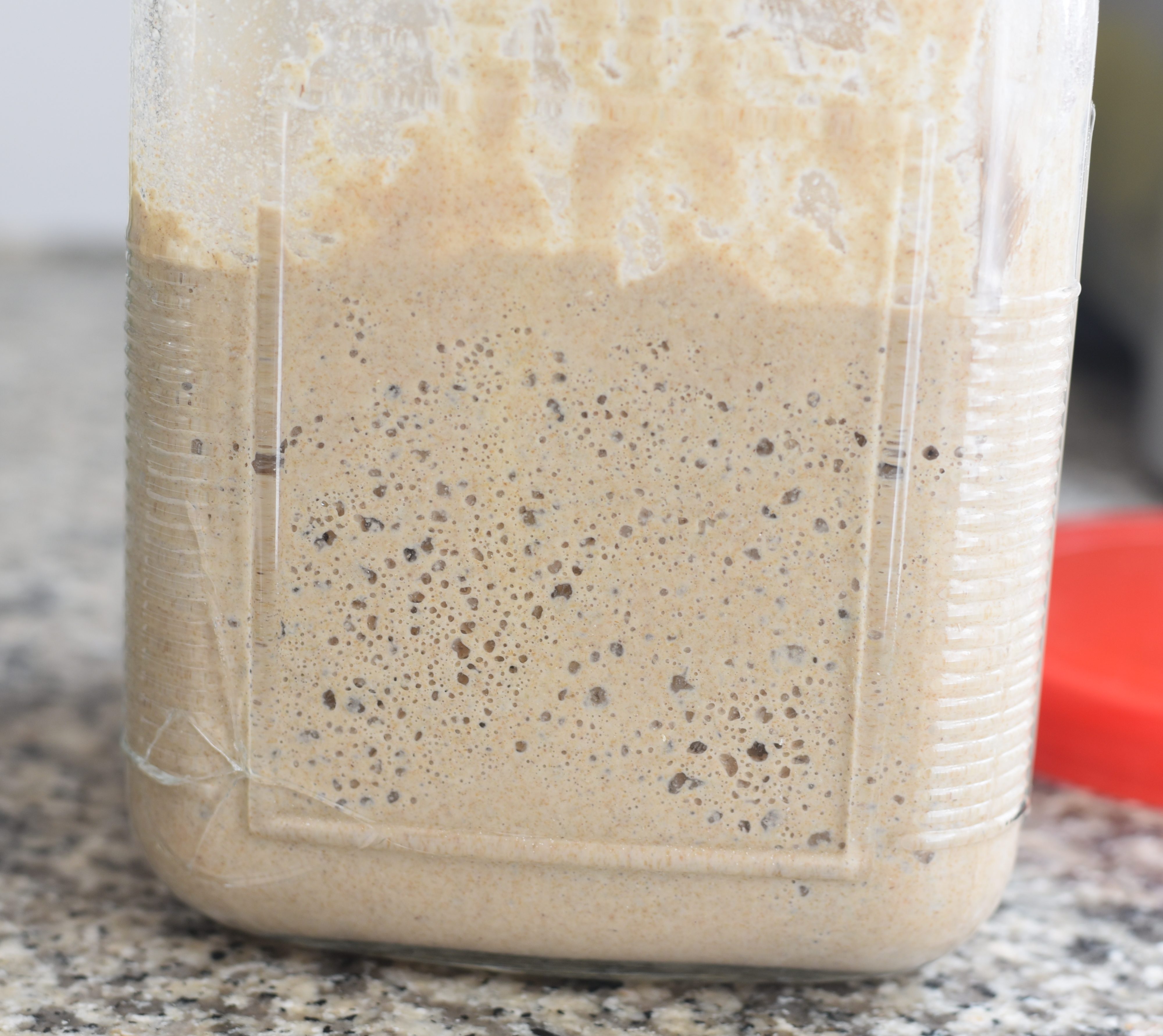 Article Name
Homemade Sourdough Culture
Description
How to make a sourdough culture at home from scratch
Author