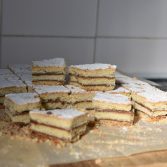 Nutella cookies
What can be better than Nutella cookies? I have to say, this is one of my favorite coffee companions, the combination of the French buttery sable cookies with the nutty nutella paste makes something that is really hard to resist.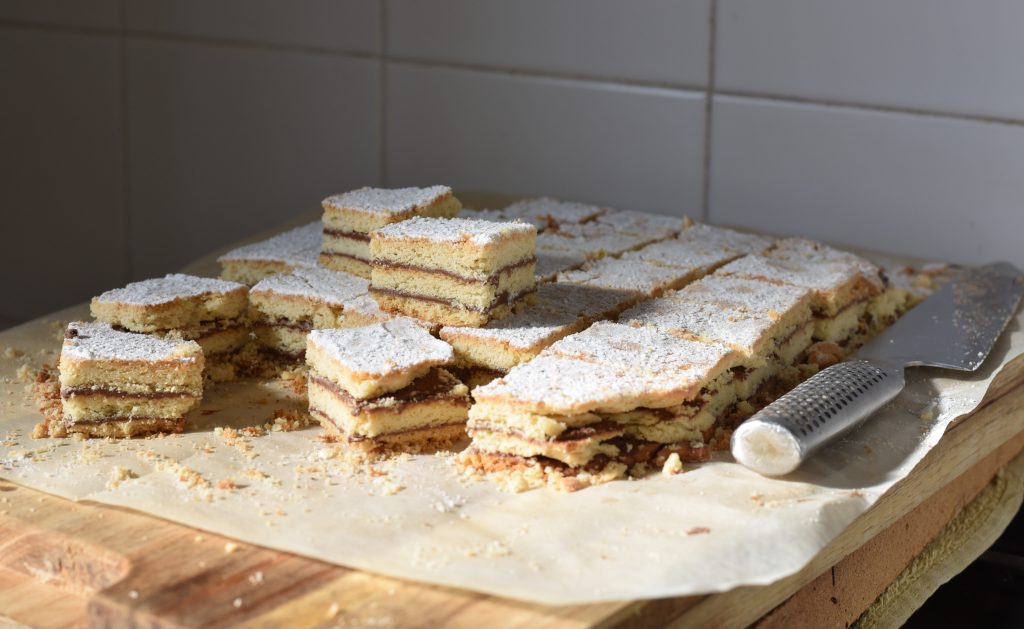 These cookies are made with layers of Nutella in a sweet pastry dough , the idea is to have thin gentle layers of nutella and crumbly dough in every bite.
The process of making these cookies is pretty fast, and even though they appear to be complicated to make, it really don't take much.
Baking needs to be short, I'm usually tempted to get my dough into a golden brownish color, expecting it to be crunchier making the crumble extract its buttery flavors. In this case overbaking will result in a cookie which will break apart and will not hold the Nutella filling, it's a gentle cookie, in which we want to preserve the flexible structure of the dough and not making it stiff and crumbly with over baking.
In order to cut the cookies it's important to use a bread knife, so the cookie dough will not break apart when we divide it.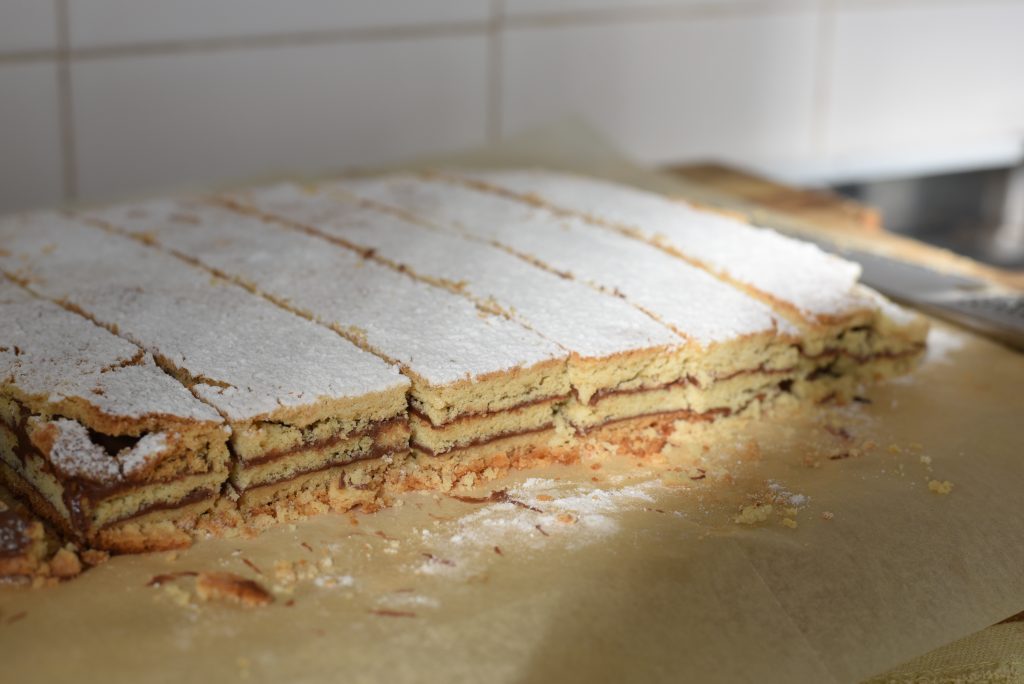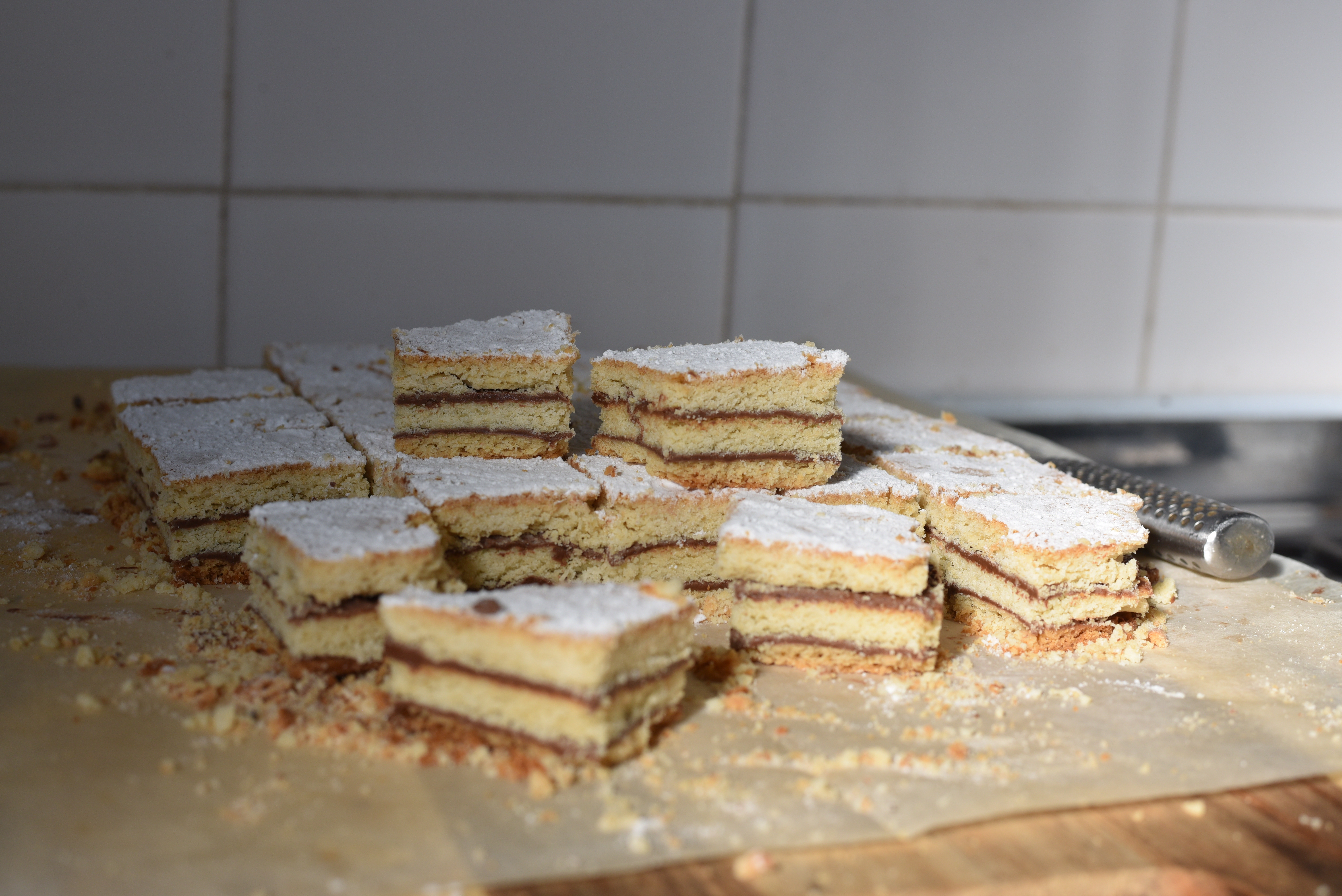 Ingredients
200g/7oz. soft butter
100g/ 1/2 cup sugar
420g/ 3 cups flour
10g/ 1 tbsp. baking powder
1 tbsp. vanilla extract
1 medium egg
300g/ 10 oz. nutella
powdered sugar for coating
Instructions
1
Making the dough
: Prepare a stand mixer with the paddle attachment.
Place the butter and sugar in the mixer's bowl, mix until fully incorporated for about 1 minute, add the egg and mix for another minute.
Add the baking powder and half of the flour, mix just until fully absorbed in butter mix and add the rest of the flour. Pulse a few times until the dough is pulling from the sides of the mixer's bowl.
Divide the dough into 3 equal parts, cover with a plastic wrap and place in the fridge for 30 minutes.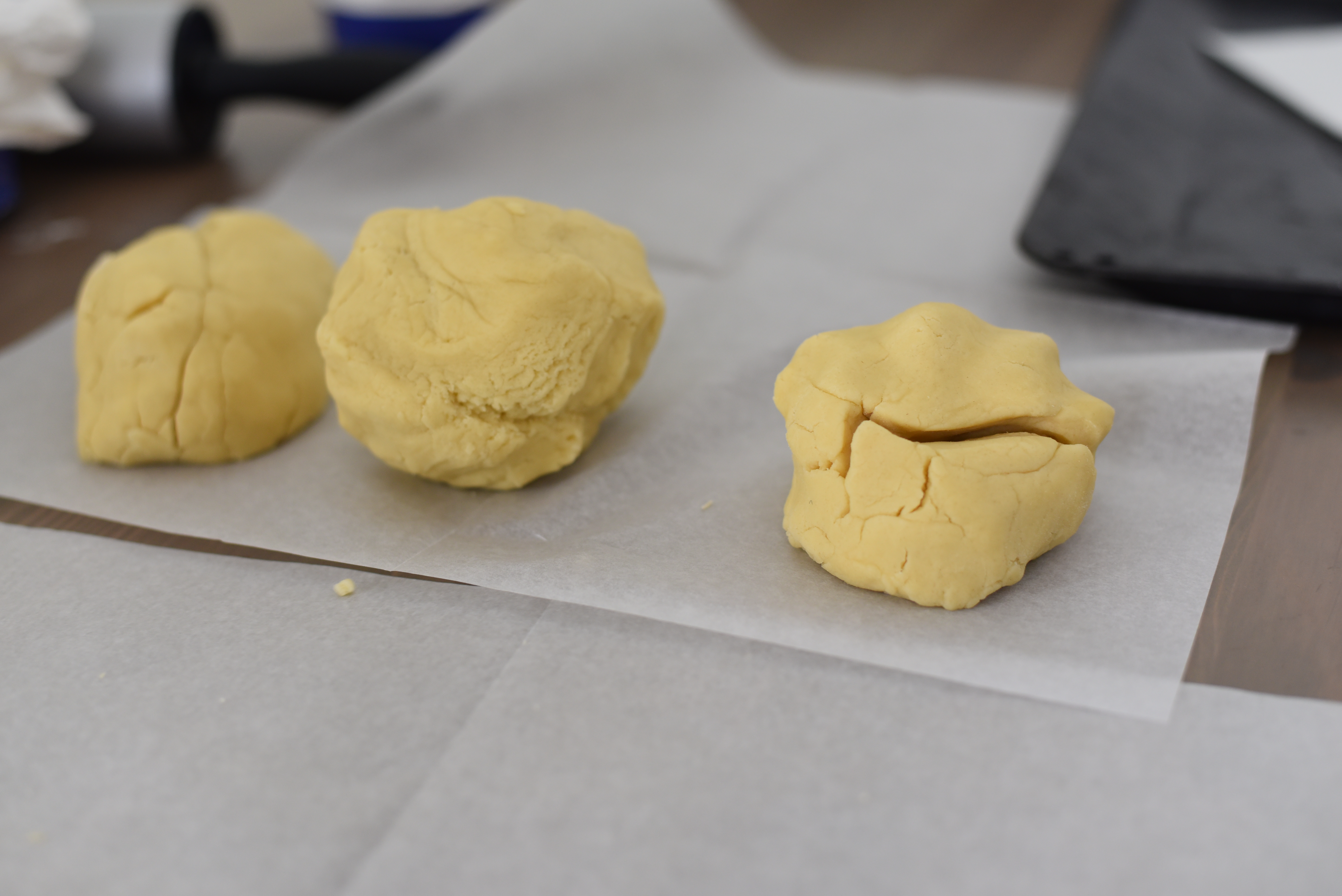 2
Baking the dough
: Preheat the oven to 190c/ 400F. Place one part of the dough on a baking sheet and flatten into a wide rectangle roughly in the size of a baking tray.
Place the baking sheet with the dough on a flat baking tray or just flip the regular baking pan and bake on its opposite side.
Bake for 12 minutes just until pale white.
Repeat the above actions with the rest of the dough, ending with 3 baked layers.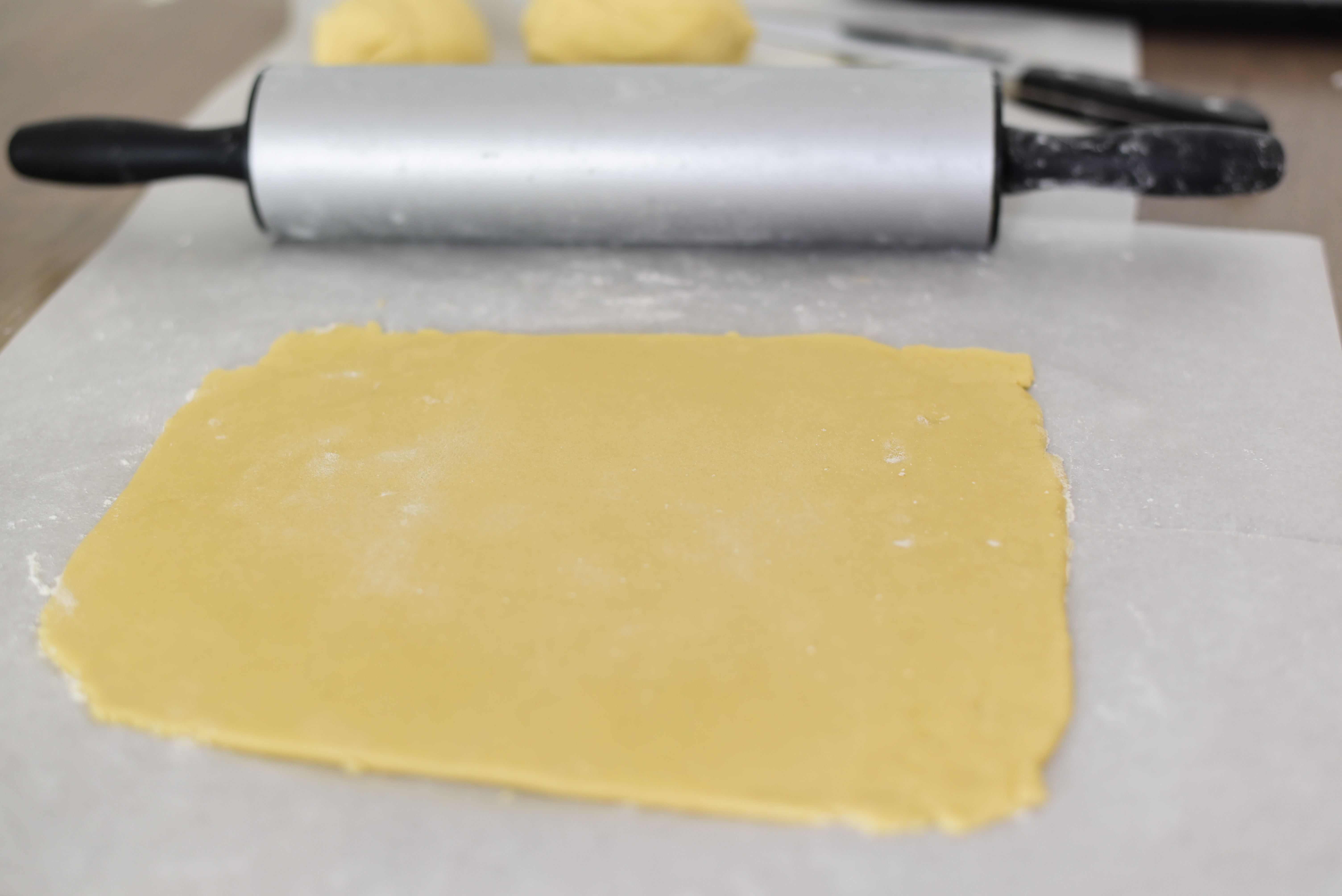 3
Assembling the cookies
: place the Nutella in the microwave for 30 seconds to make it easier to work with.
Place one part of the dough and spread half of the Nutella, place another layer on top and spread the rest of the Nutella.
Cover with the last layer and place into the fridge for one hour.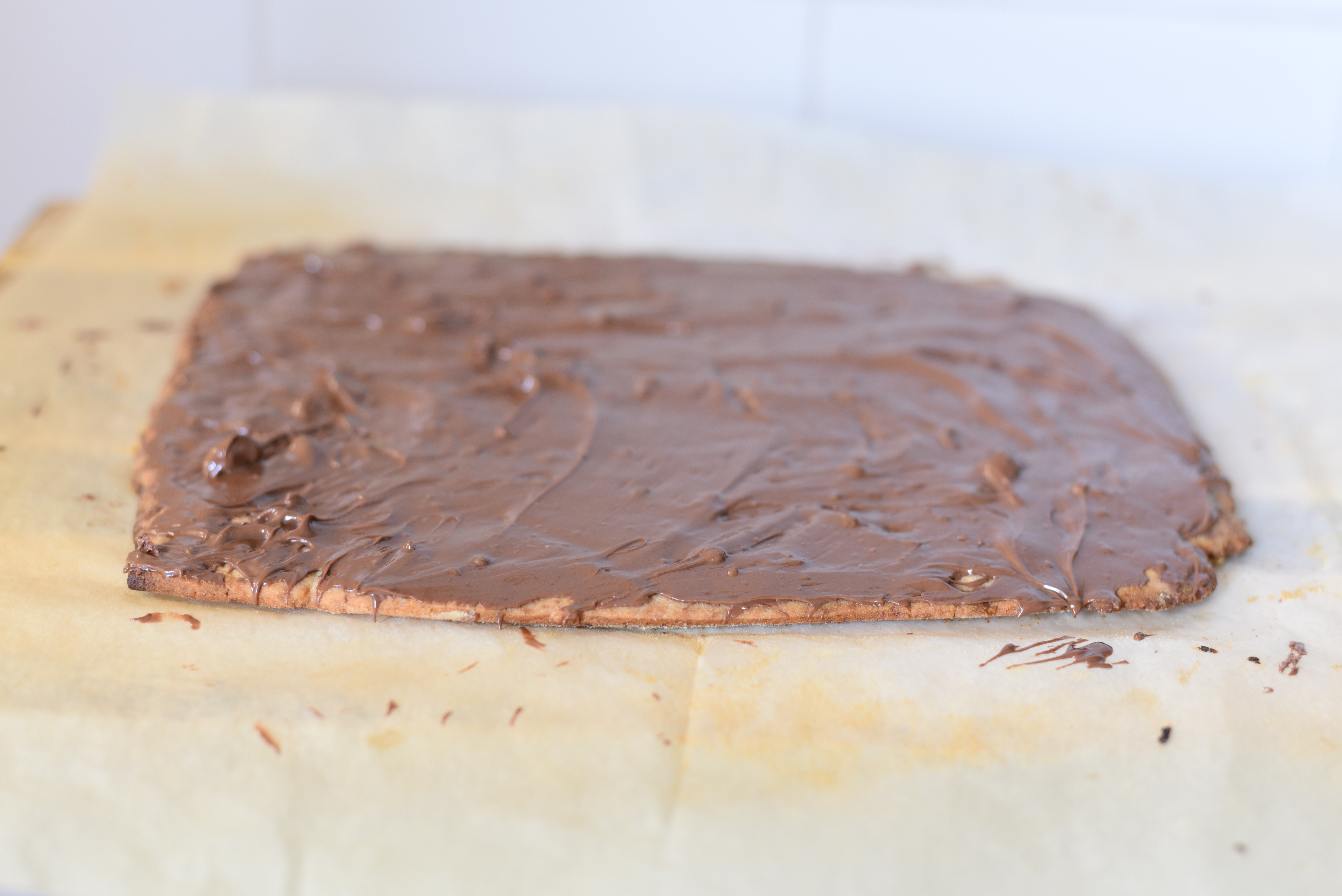 4
Dividing into cookies
: take the cookie tray out of the fridge and remove the outer edges making it straight (the kids love the leftovers!).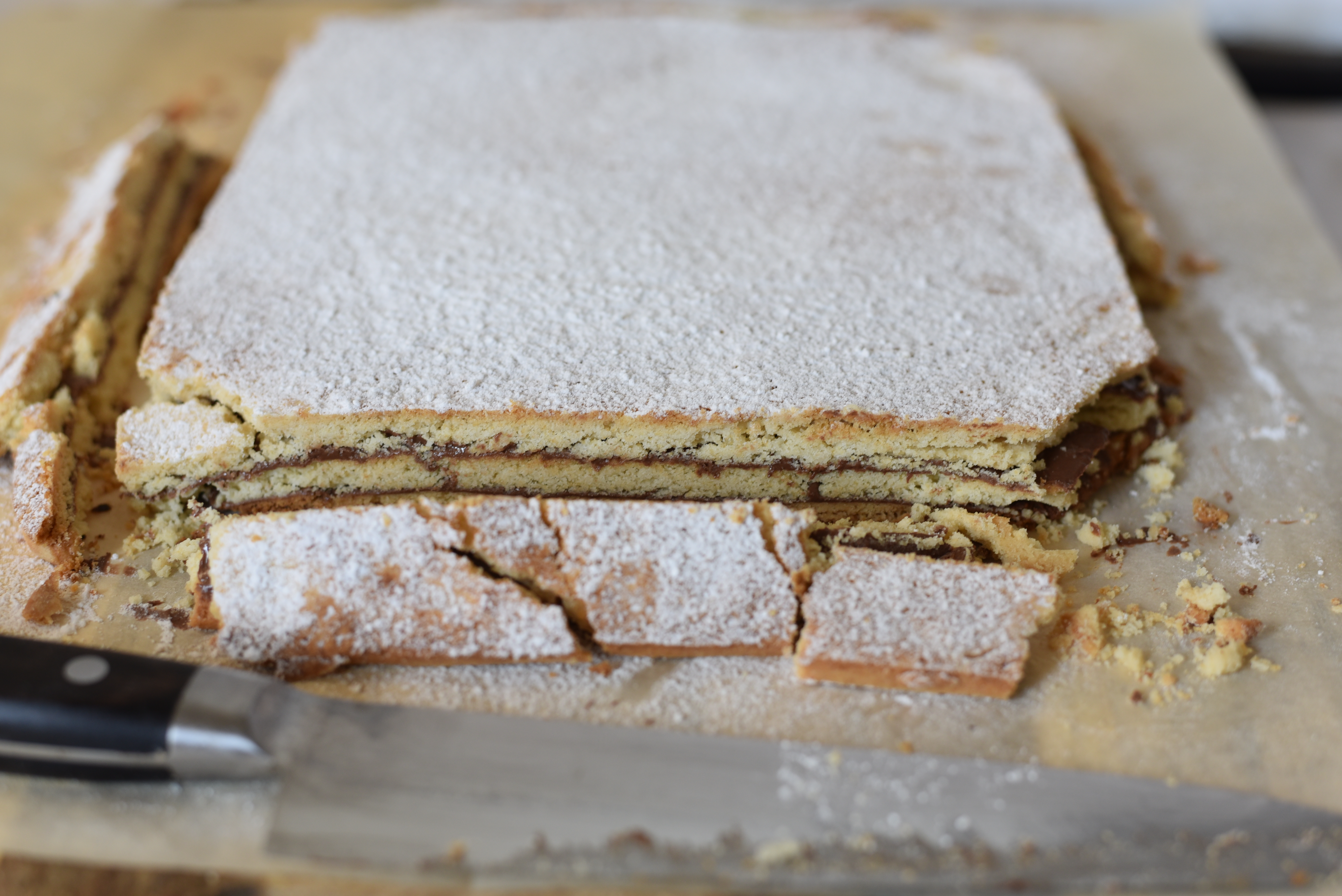 5
Using a bread knife, cut the cookies into small squares and serve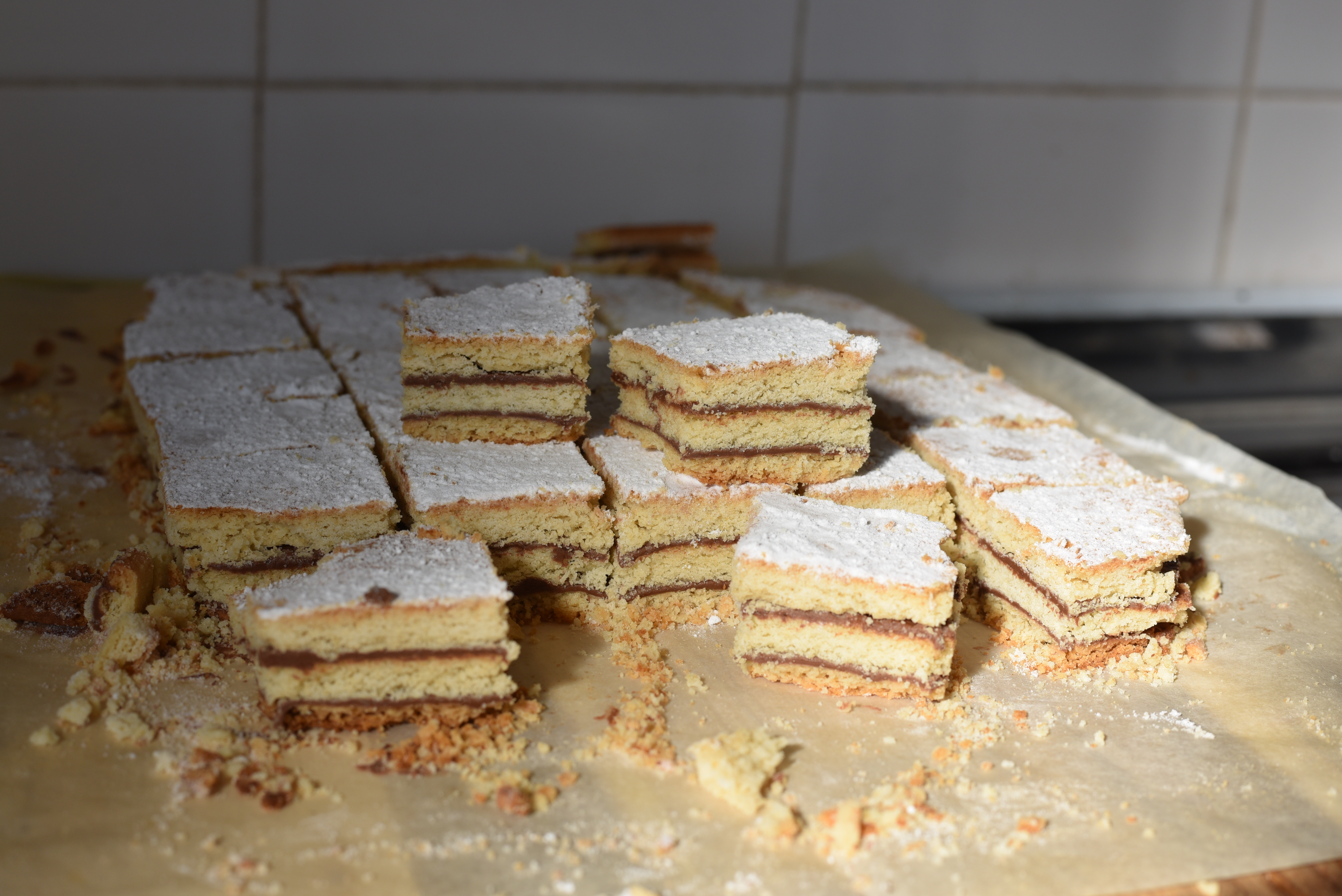 FPB_Admin