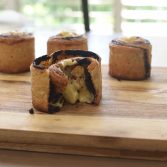 Danish Swirls
There is a variety of cakes we can make with
Danish dough
, it's such a versatile dough, I have to admit it's one of my favorites,
savory treats
as well as sweet pastries, it will perform well, in this recipe I decided to go for the Danish swirls, once you got the dough ready, making the swirls is super easy and will impress everybody.
The filling for the swirls is made out of  chocolate ganache and simple cream patisserie, both are easy to make plus the effect of the white cream in the middle along with the chocolate between the layers of the dough is spectacular and will make the WOW effect we always look for.
In order to make the Danish swirls we need optimal room temperature, remember, this dough has a huge amount of layered butter. during winter, we have no problem but during summer time I would recommend turning on the air condition, it will make the working process so much easier.
Baking is about 30-40 minutes depends on your oven, I prefer to over bake the swirls than to under bake theme, this pastry can handle heat pretty well and the butter will prevent the pastry from going dry, especially when we use moderate temperature for the baking such as 180°c/350°F.
The trick in getting this pastry extra gold and crunchy is after 30 minutes of baking, release the Danish swirls from its ring and bake it another 5-10 minutes without the ring form so the sides will get crusty as well.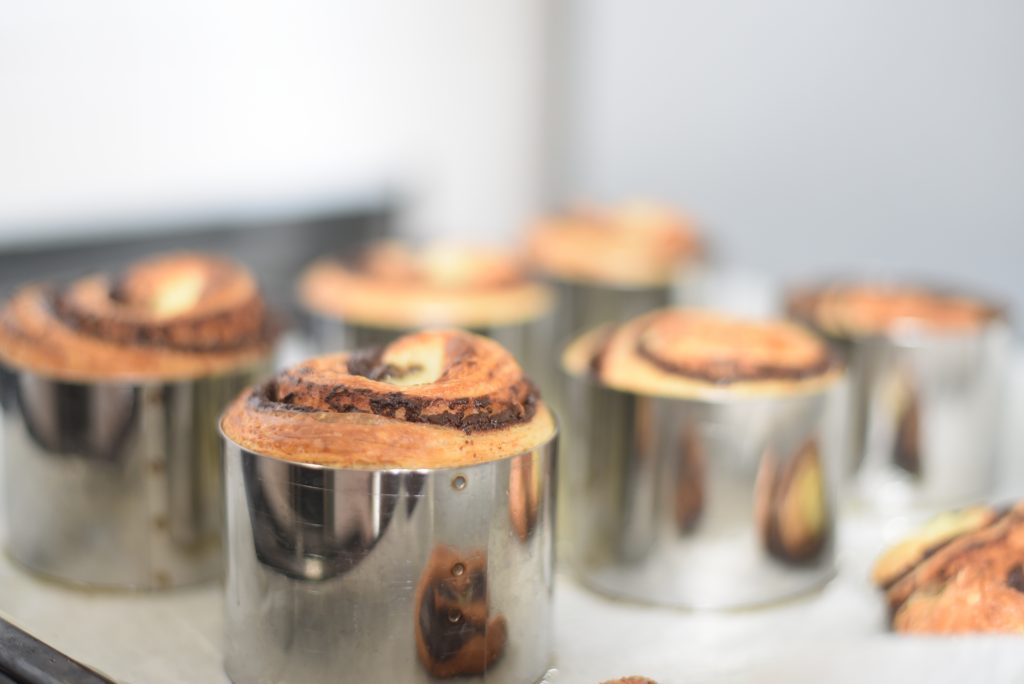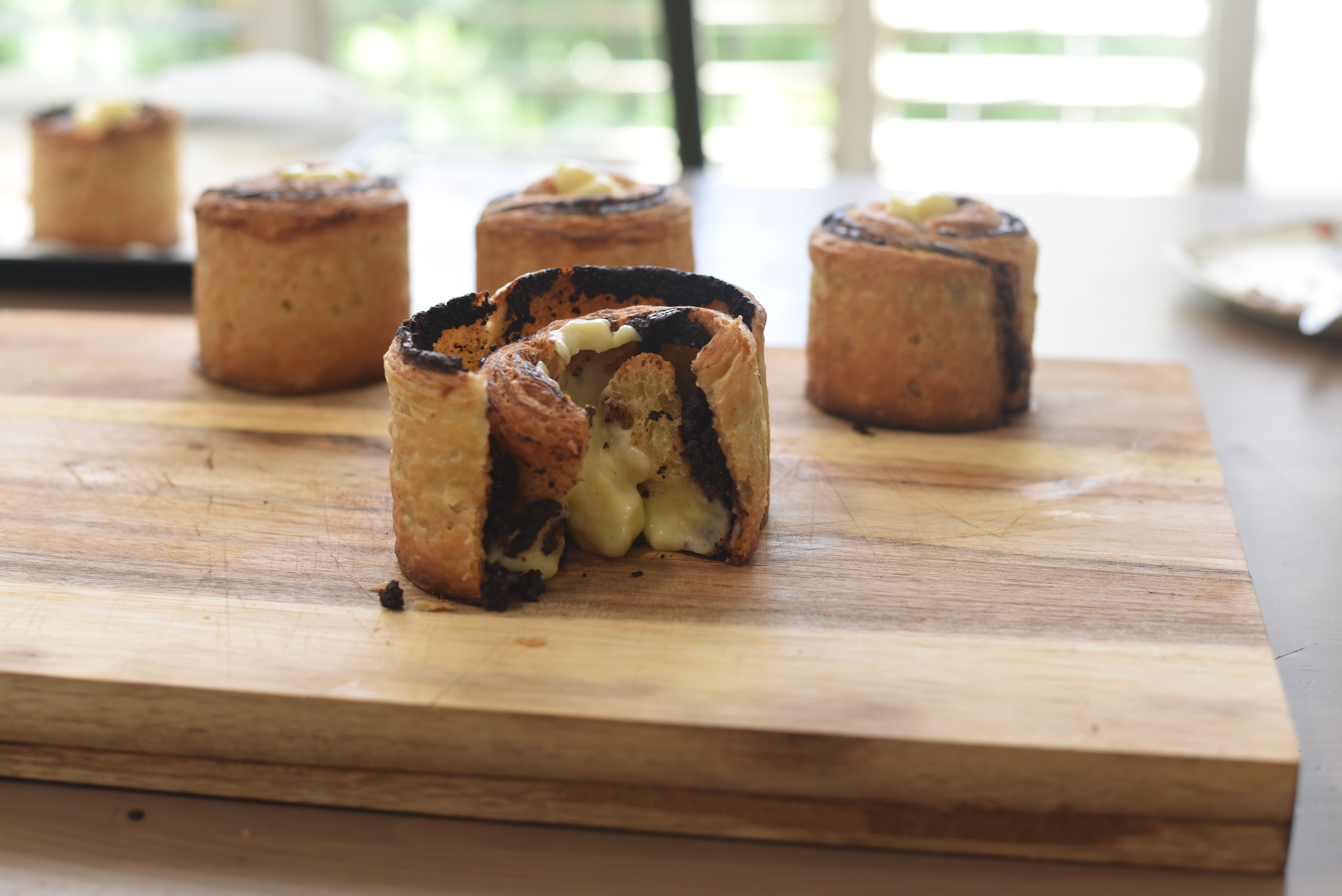 Instructions
1
Powder a working surface with flour and roll the Danish dough into a 25X15 (9X6 inch), about an inch thick.
Cover the dough with a thin layer of the ganache and pipe the pastry cream in a thin line in the close end of the dough (the one closest to you).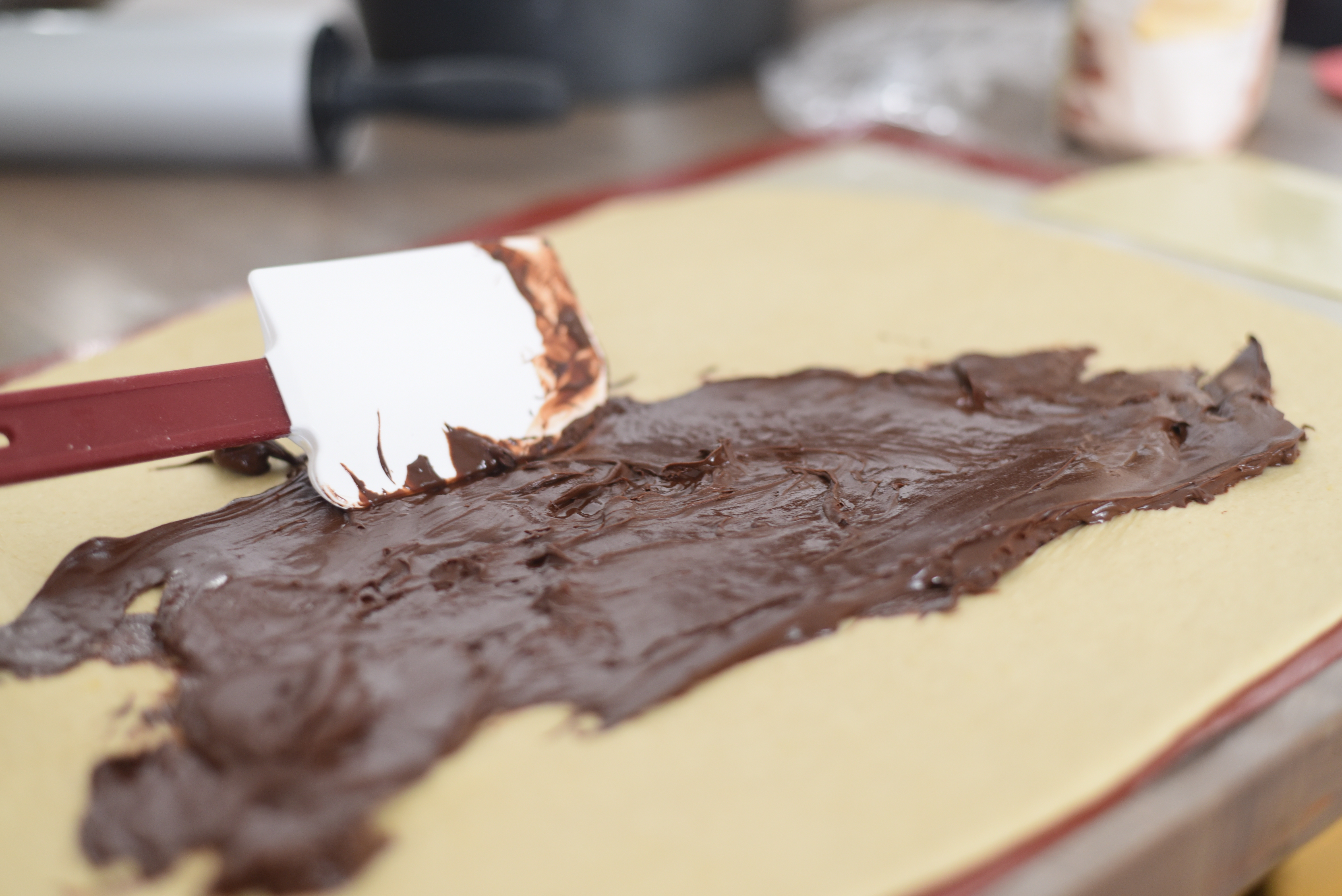 2
Roll the dough gently and cut it using a knife or dough scraper to 6 even pieces.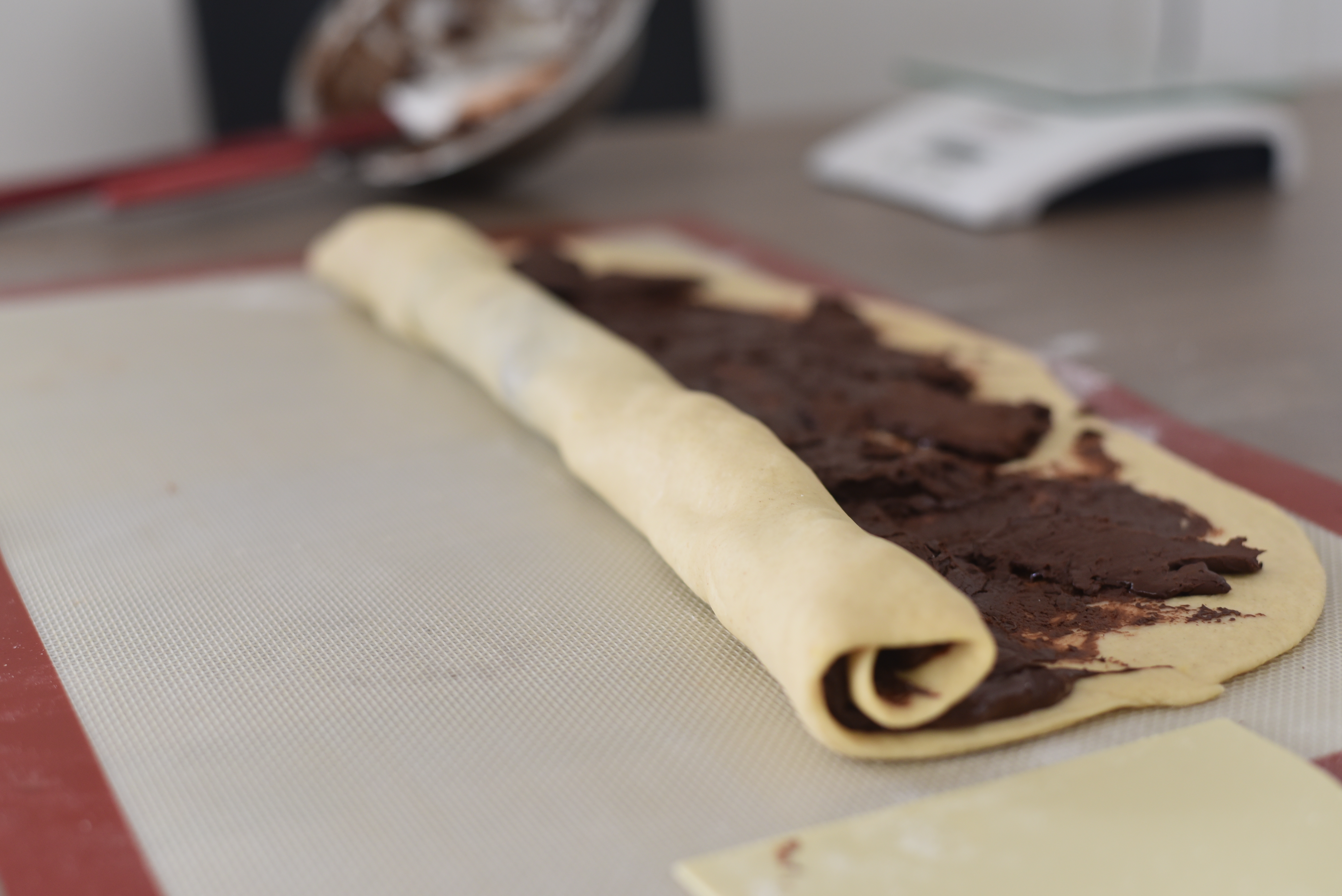 3
In a baking pan, Butter the rings and place each of the Danish swirls in for a 1-2 hours proofing, it needs to double its size.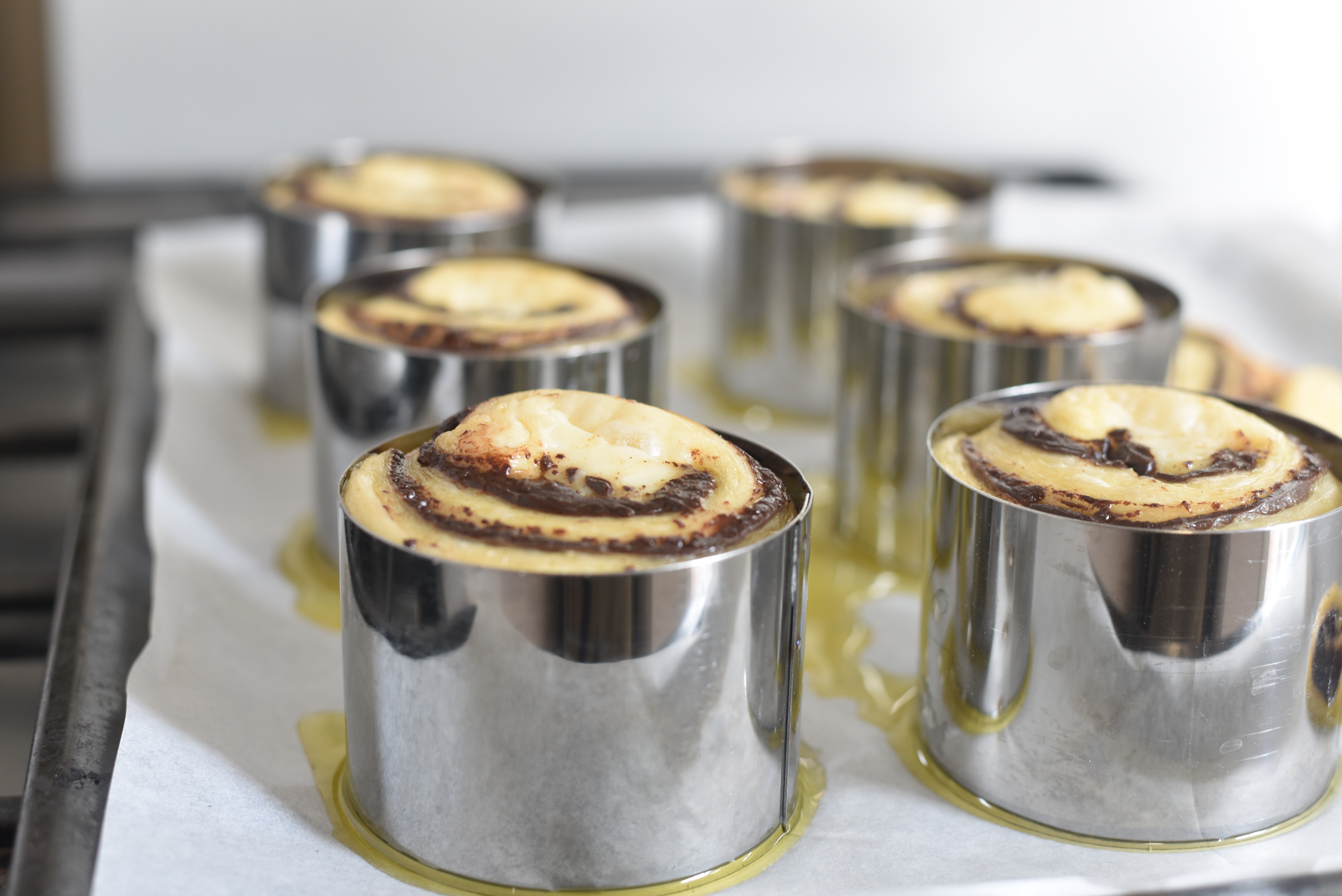 4
Preheat the oven to 180°c/350°F.
Insert the baking pan with the rings for 25 minutes until golden brown and puffed.
Gently, release the swirls from the rings and place them back in the baking pan, this time without the rings, for an additional 10-minute baking.
When ready, take out and let rest for 15 minutes and serve.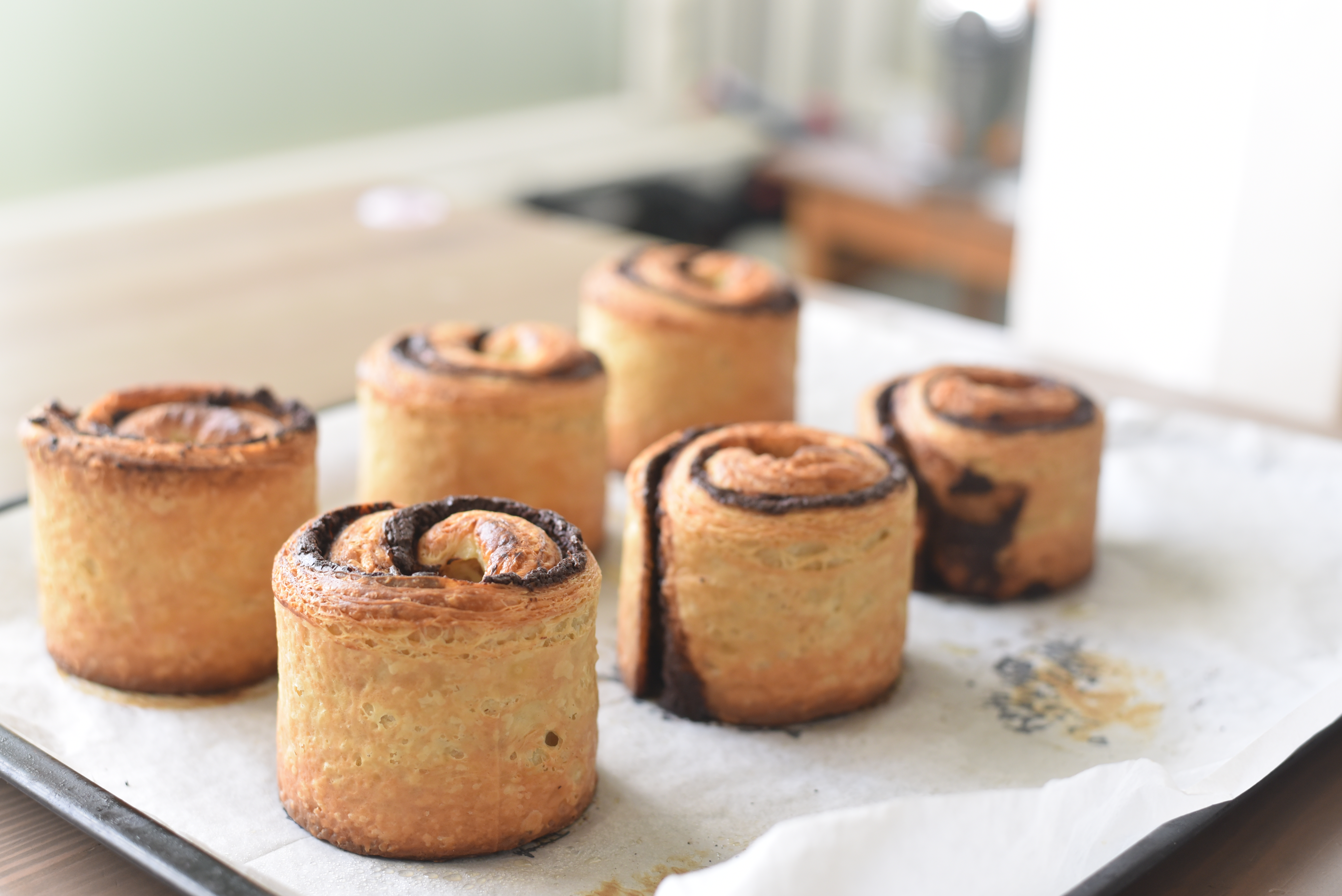 Summary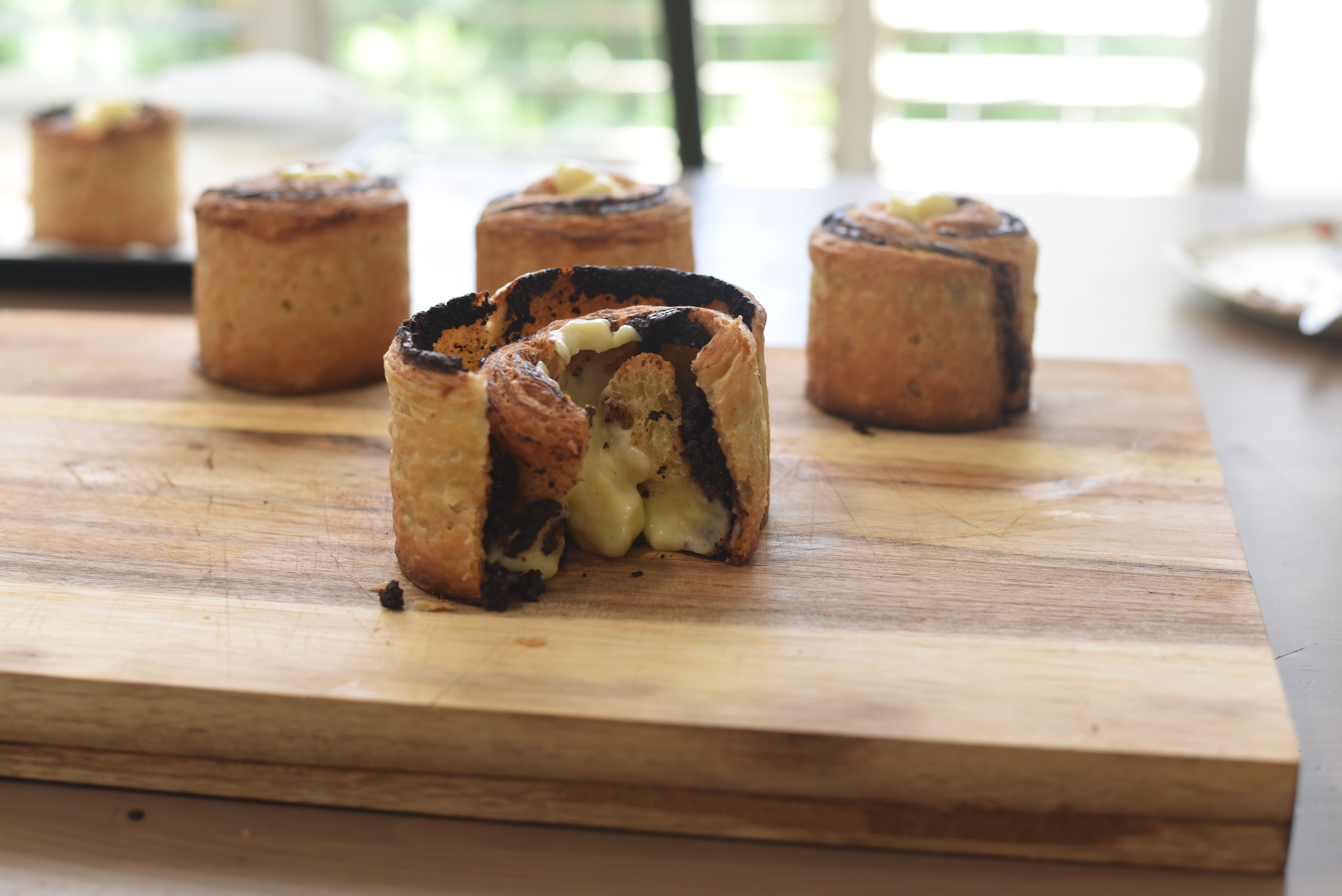 Recipe Name
Published On
Preparation Time
Cook Time
Total Time
FPB_Admin