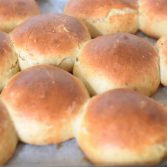 Brioche Buns
Brioche is a great rich yeasted French bread, it is very rich in butter and eggs almost resembling a cake texture, so how can you go wrong with brioche buns? you guessed right, you can't, the only downfall is that it's hard stopping eating them.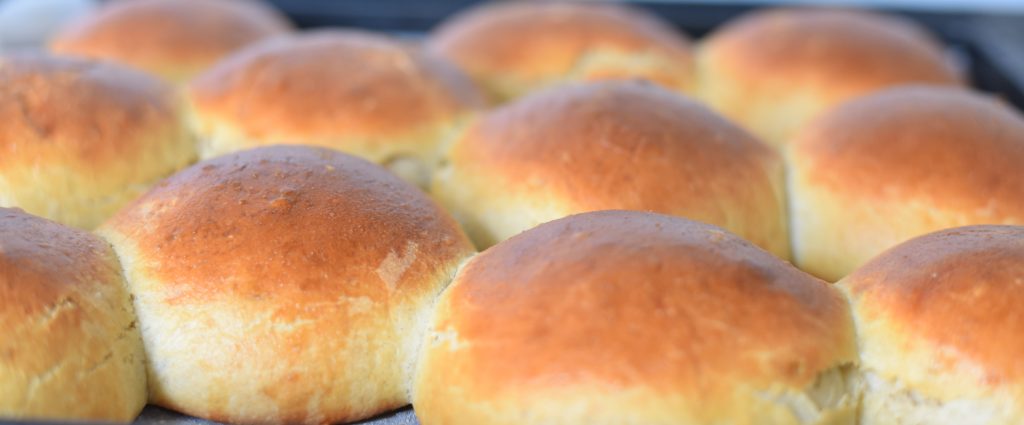 I decided to go for the buns version because I've been searching for a good comforting buns for a hamburger night we were having, all the hamburger buns I came across were very spongy with a neutral flavor.
Although brioche buns sounds like a heavy baking task it isn't that hard, when following the simple guidelines of the brioche you will see that it's not much more difficult to make than any regular pound cake.
Brioche buns dough
OK, so the brioche has a semi cake flavor look and feel, its great but I wanted to add some additional depth into the dough. I found that by adding some levain into the brioche mix, we can achieve extra depth of flavors not the usual flat yeasted dough that we are used to but a slight sour taste that contradicts a bit the sugar and butter.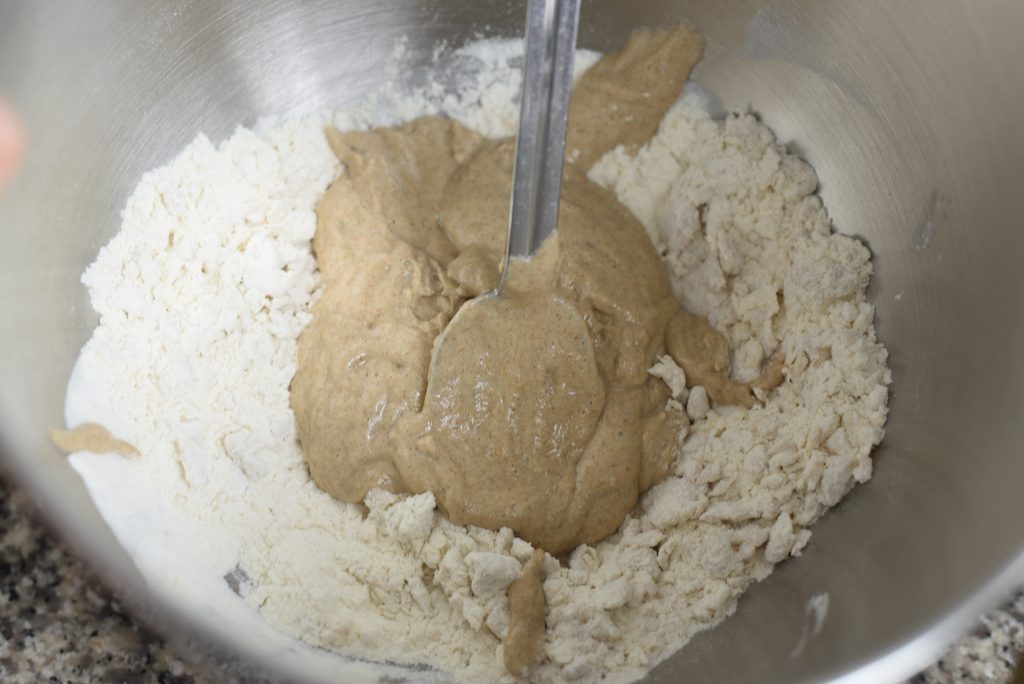 If you have a sourdough culture, you can use the levain leftovers (the part that you throw away in order to feed the levain) . If it's your first levain you can start using the leftovers in various dough versions (including the brioche buns) starting from the 3rd day of feeding, the levain at this stage is full of natural yeast which will improve both flavor and proofing time.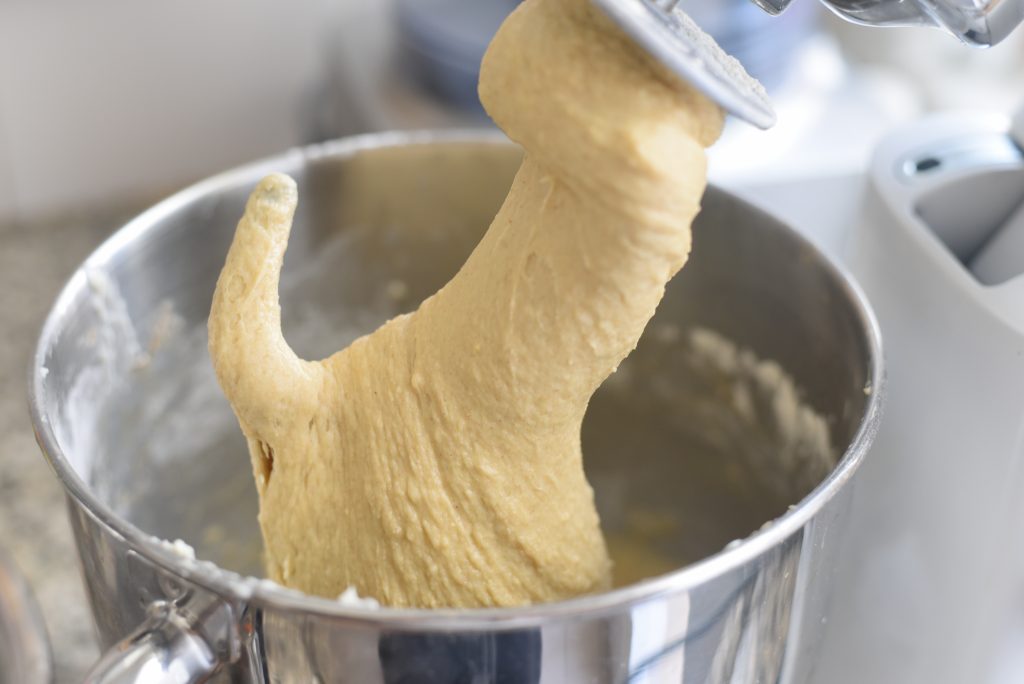 Summary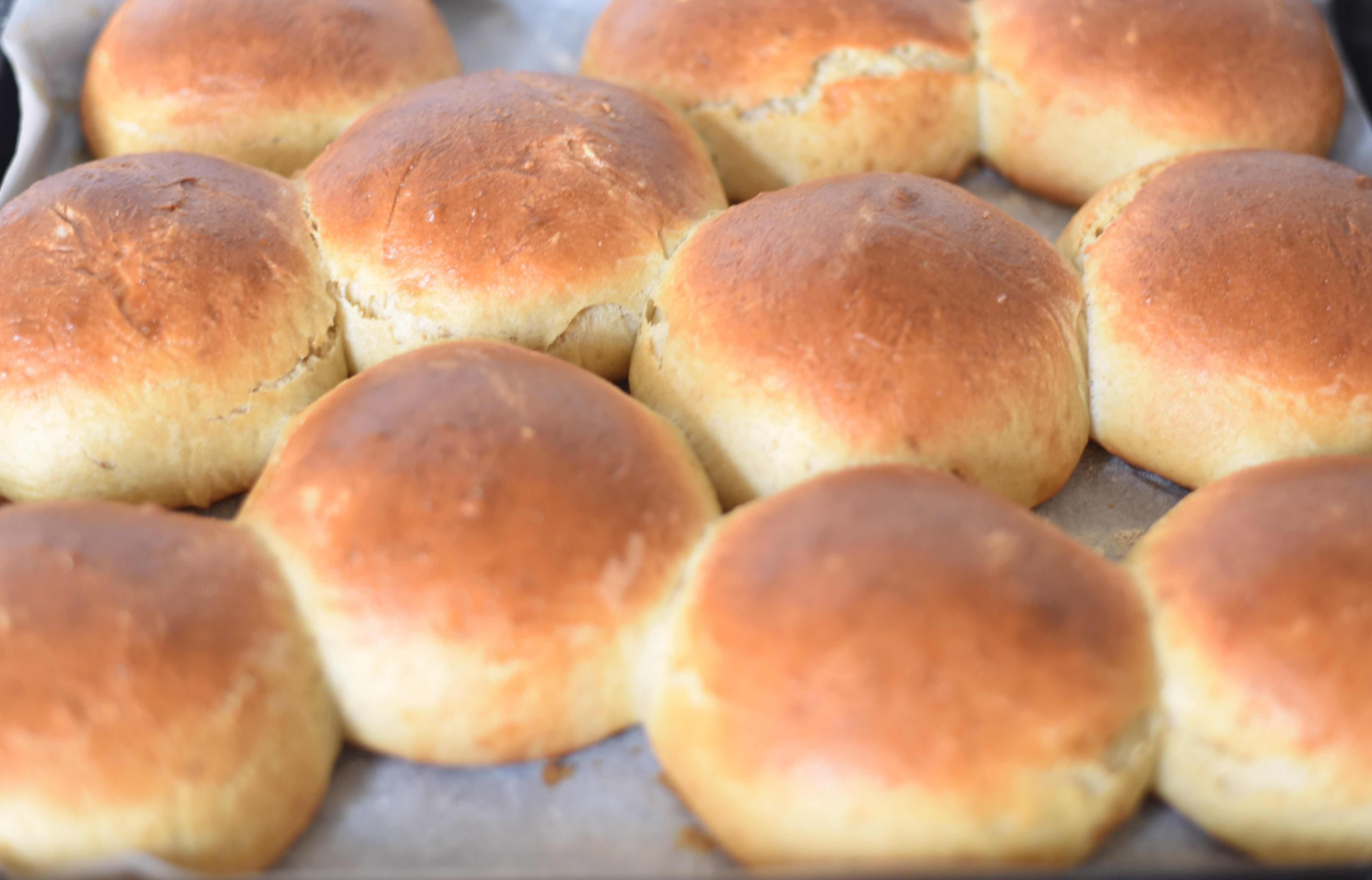 Recipe Name
Published On
Preparation Time
Cook Time
Total Time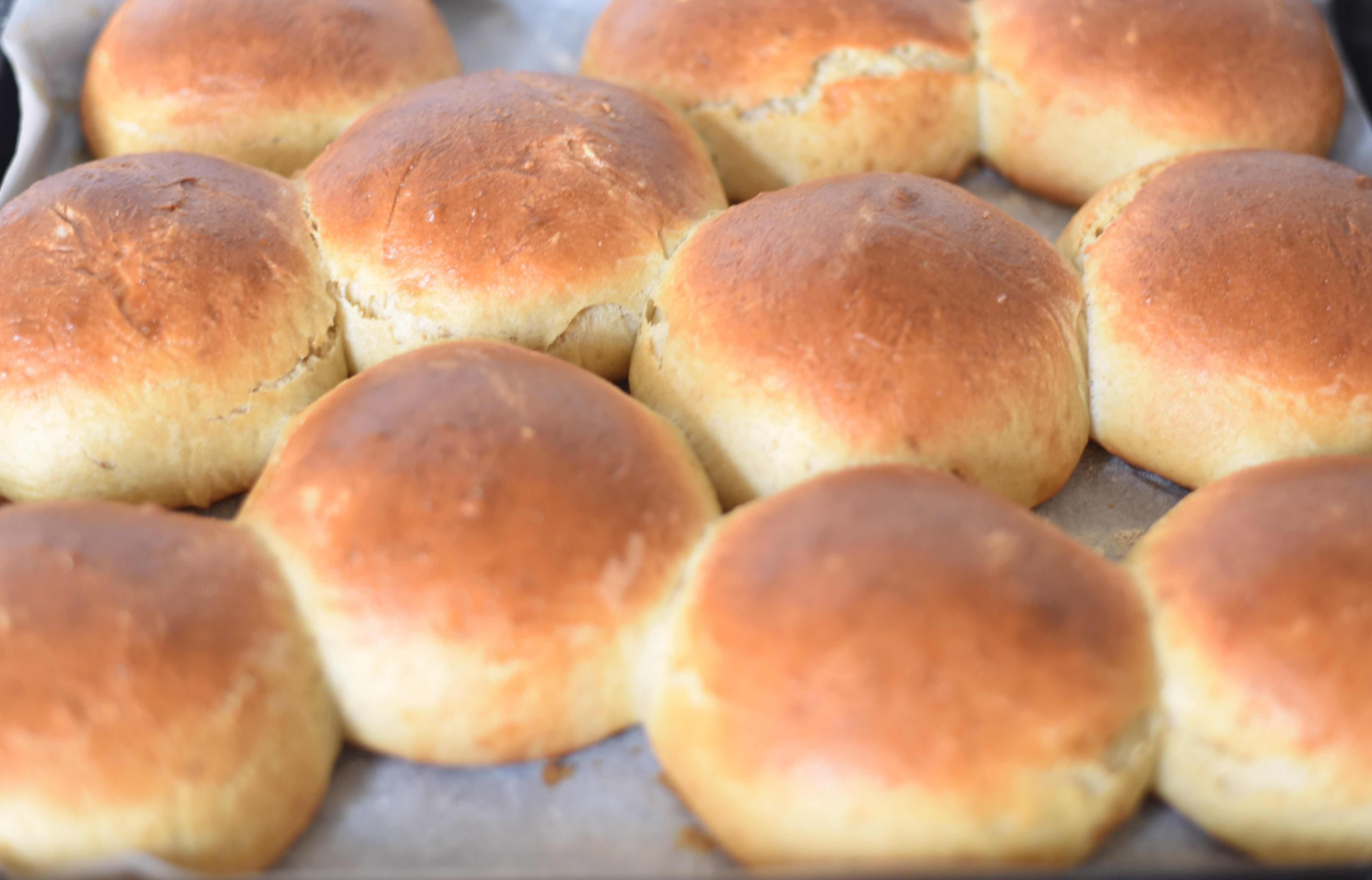 Ingredients
500g/11oz. bread flour
10g/ 2 tsp. dry yeast
50g/ 2 oz. granulated sugar
50g/ 2oz. levain (optional)
6 medium eggs
30g/ 1oz. milk
10g/ 2 tsp. salt
230g/ 8oz. softened butter
Egg wash from 1 egg
Instructions
1
In a bowl of a stand mixer fitted with the hook attachment, dissolve the yeast in the flour, add the eggs, milk, salt, levain and sugar. Mix on low speed for 2 minutes, increase speed to medium-high and gradually add the butter. Mix for another 5 minutes until the dough is smooth and elastic, from time to time scrape the bottom of the bowl.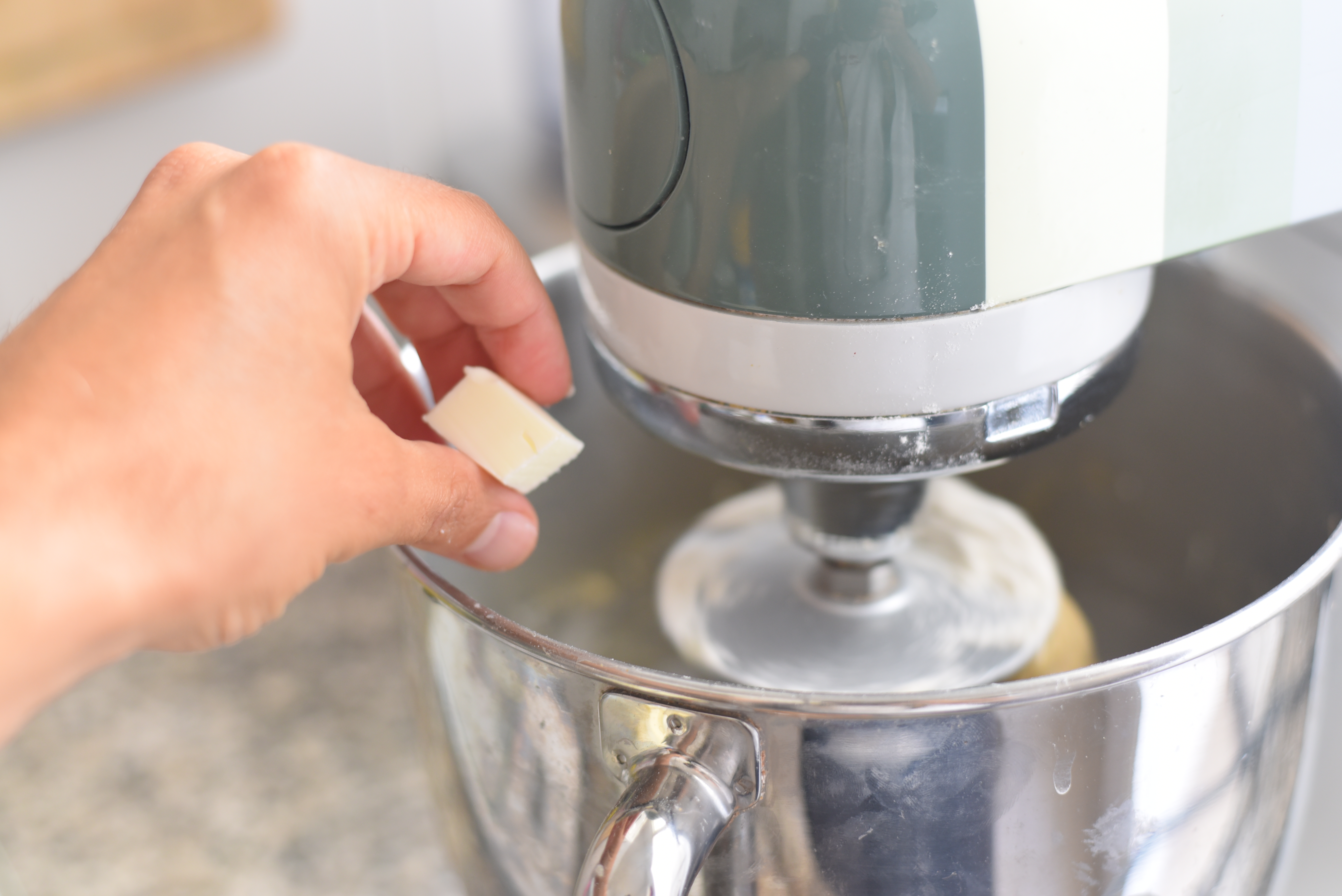 2
Throw the dough on a floured counter, knead for 1 minute and make a ball shape out of the brioche dough. Place the dough in a floured bowl, cover with a plastic wrap and insert into the fridge for 2 hours.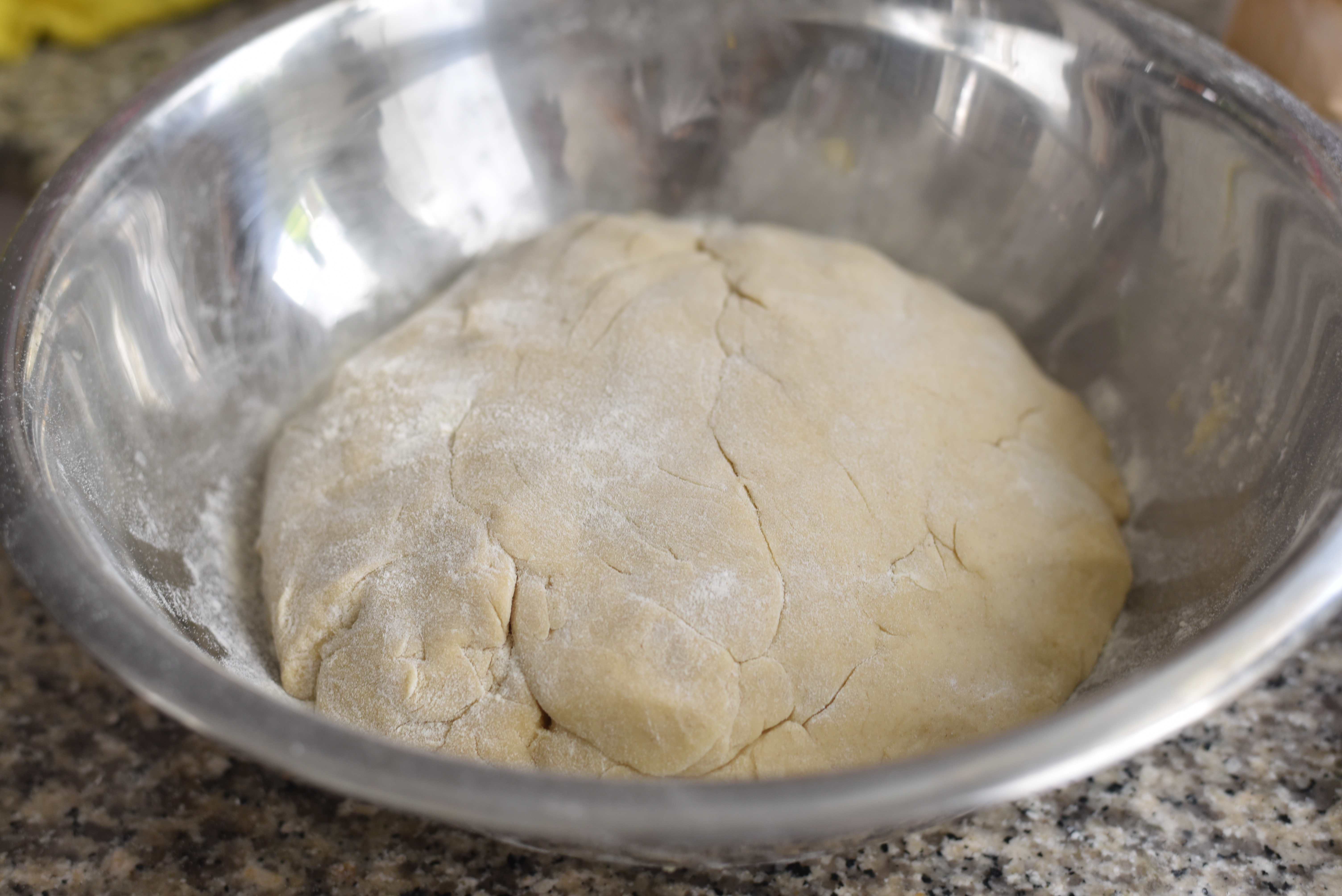 3
Take out the brioche dough from the fridge onto a floured work surface and divide it into 12-15 small buns. Roll each bun into a round ball shape and place on a baking sheet for a 1 hour final proofing.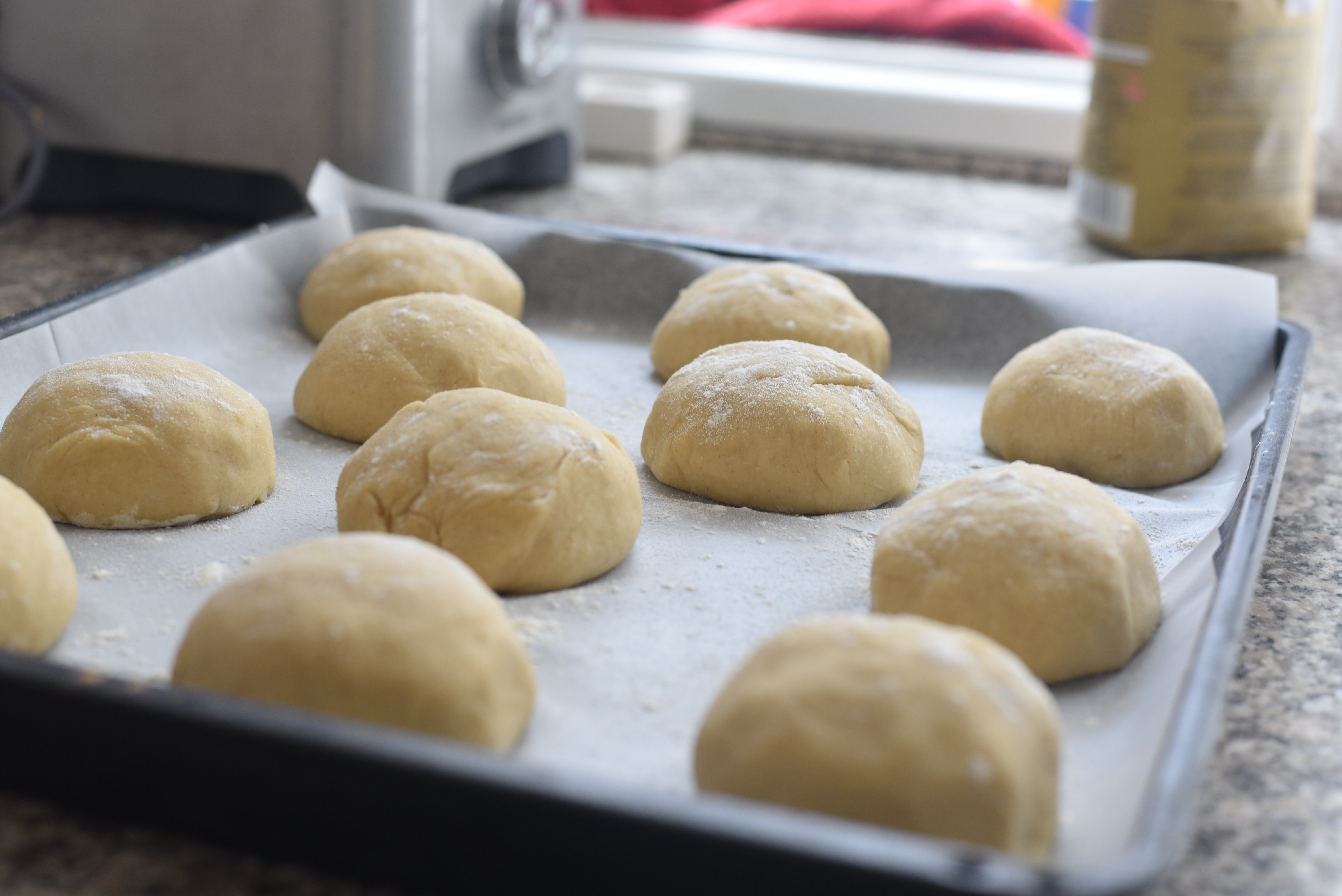 4
Preheat the oven to 170°c/350°F. 10 minutes before the end of the proofing time, brush the buns with the egg wash. At this point, you can add any supplement you desire; sesame, kosher salt, sugar etc.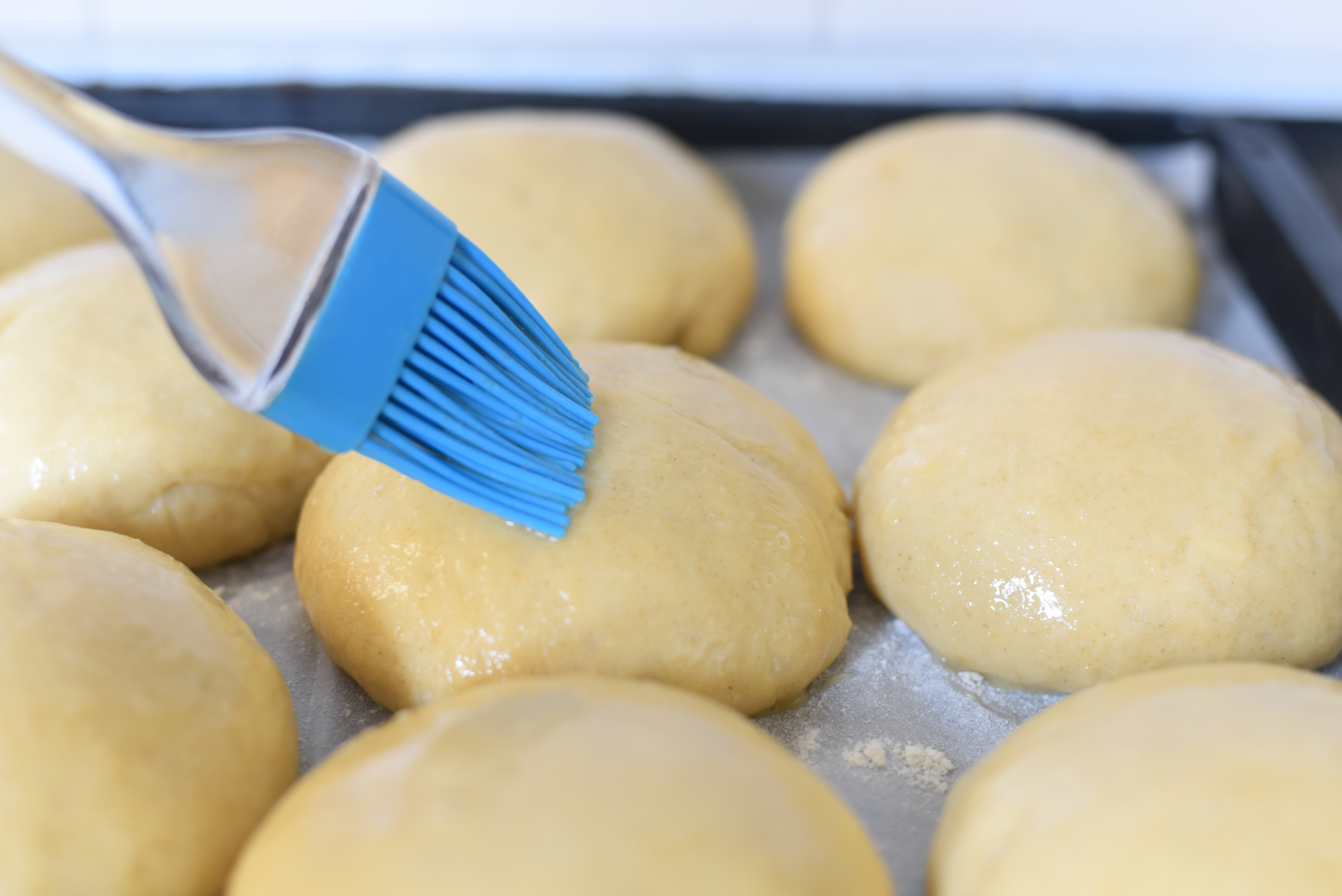 5
Throw some ice cubes on the bottom to create steam and insert the brioche buns into the oven. Bake for 17-20 minutes depends on the size of the buns. Take out and let cool for about 10 minutes before serving them.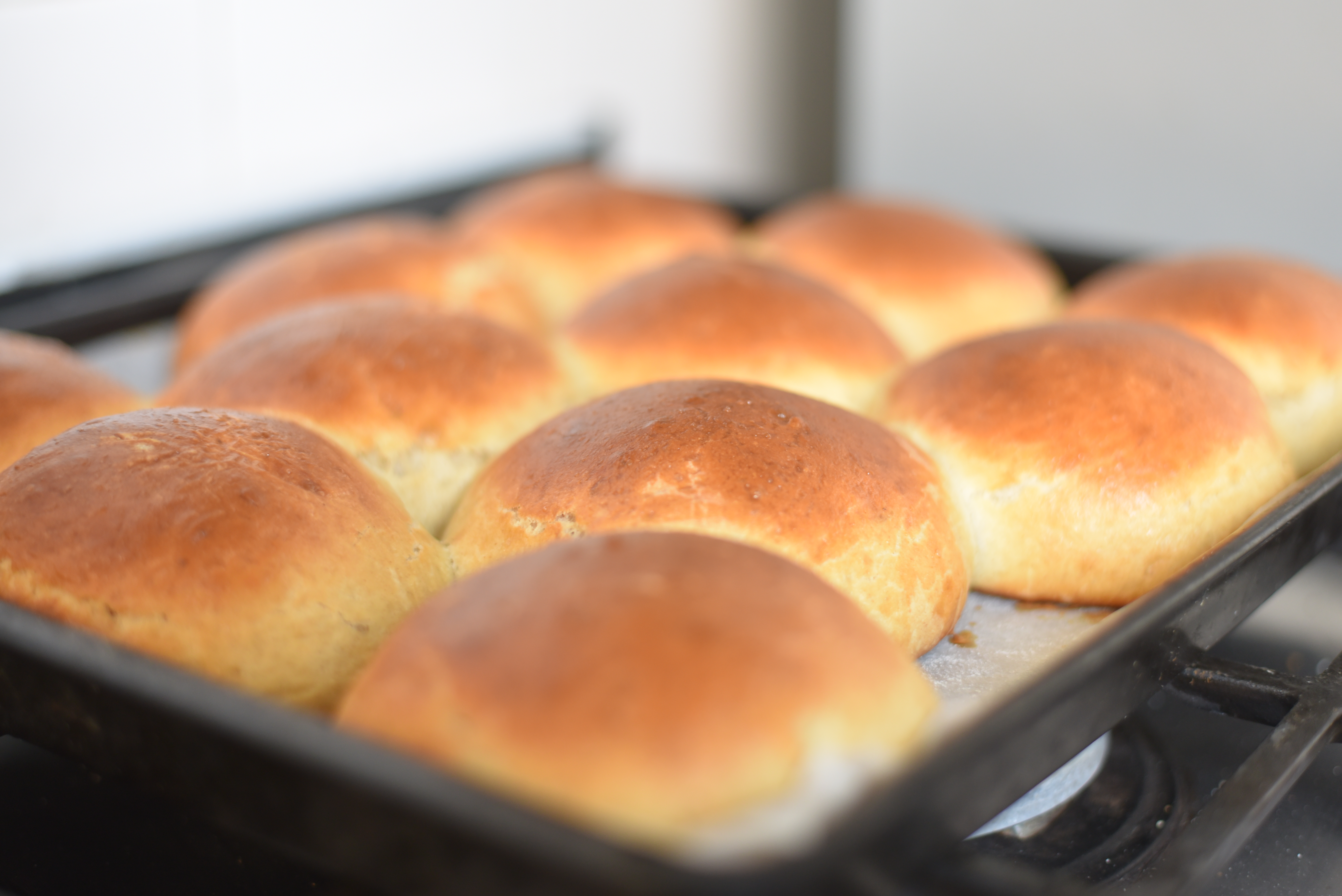 FPB_Admin