Grandma's cheesecake
I've made quite a few cheesecakes over the years, starting from the heavy New York cheesecake, light baked cheesecake, strawberry cheesecake, chocolate cheesecake etc. however I always go back to my simple grandma's cheesecake, because for me this is the winner cheesecake recipe of them all.
The idea in this recipe is simple, low-medium fat cheese of 5%-9% max mixed with whipped cream, vanilla and lemon zest to create the perfect non-baked cheesecake.
Grandma's cheesecake best practices – as I learned from my grandmother
You know, back in the old days the cakes were much simpler than today, it took minimum effort in order to get the right consistency, this is the secret of this cake, no stabilizers or water bath baking, keep it straight forward and result is amazing.
For this recipe, you don't need any special equipment, I do use a stand mixer to whisk the heavy cream into soft stable texture, but it's not necessary, I also recommend not using a food processor to make the cookie crumble base, it's just taste better like this.
The cookie crumble base is done with self-rising flour, this flour was popular in the past for all sort of cakes and breads, I rarely use it today however for this recipe it just does wonders to the crumble, reducing density and adding air into it, you will see it later when you'll try to cut the cake and it will be easy without any resistance.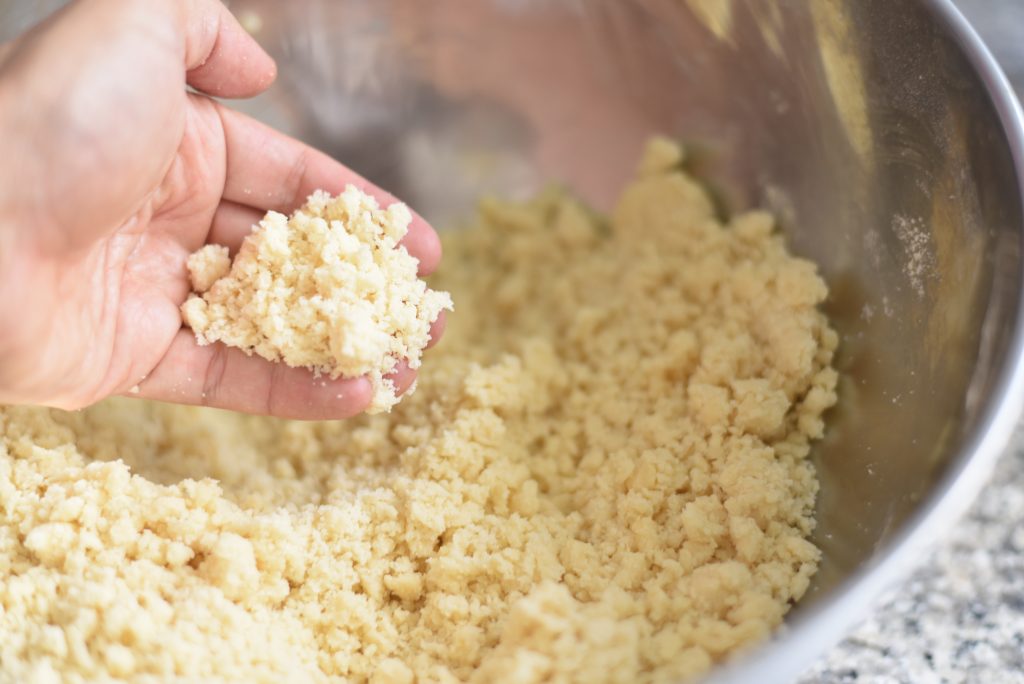 We start off by making a cookie crumble base for the cake, the trick is simple, once we get the crumble out of the oven, take a fork and scrape down the top layer of the crumble base, creating crumble crumbs that will go on top of the cake, genius trick!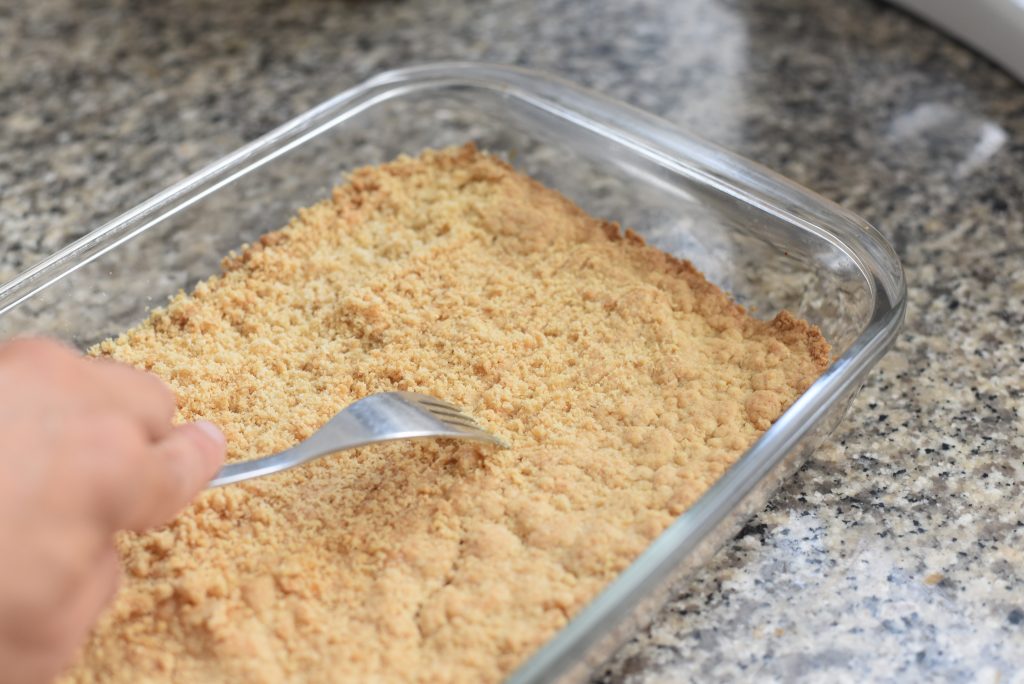 Processing the top layer of the cake by scrubbing the base will save us from making another batch of crumble and will make the base much thinner, a thick crumble base is hard to cut and takes the shine off the cheese cream.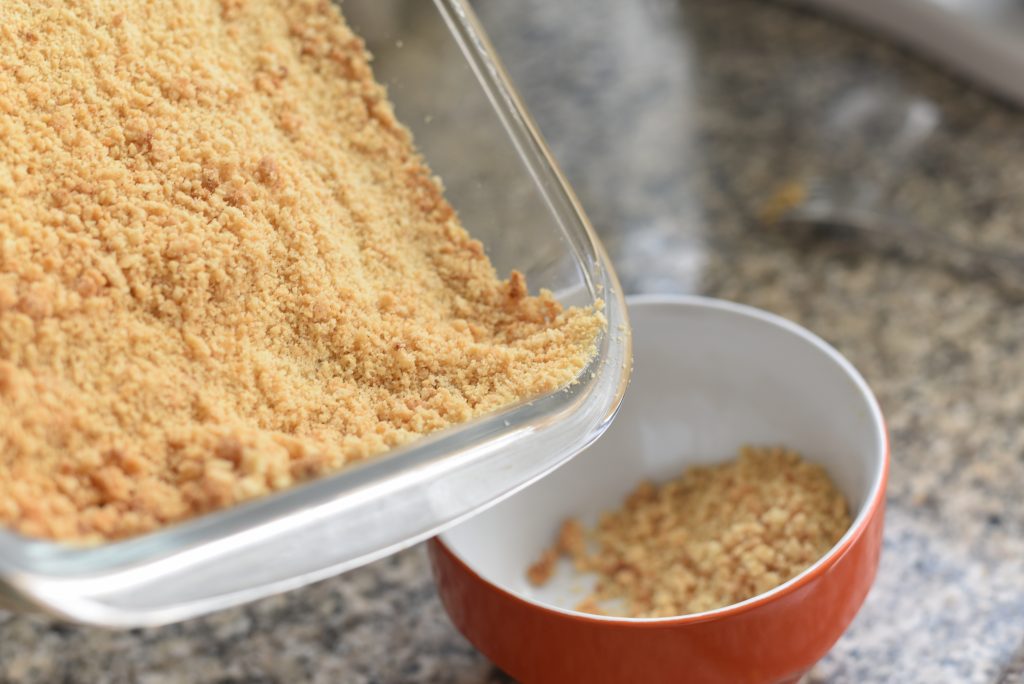 The cake needs at least 4 hours in the fridge to stabilize before served, it is light and airy and the low-fat cream cheese will definitely make you feel that you want to go for a second round.
The quantity in this recipe is good for a large rectangular pan, however my pan was not that big so I added the leftovers into a small 6-inch round spring baking pan, creating 2 cakes.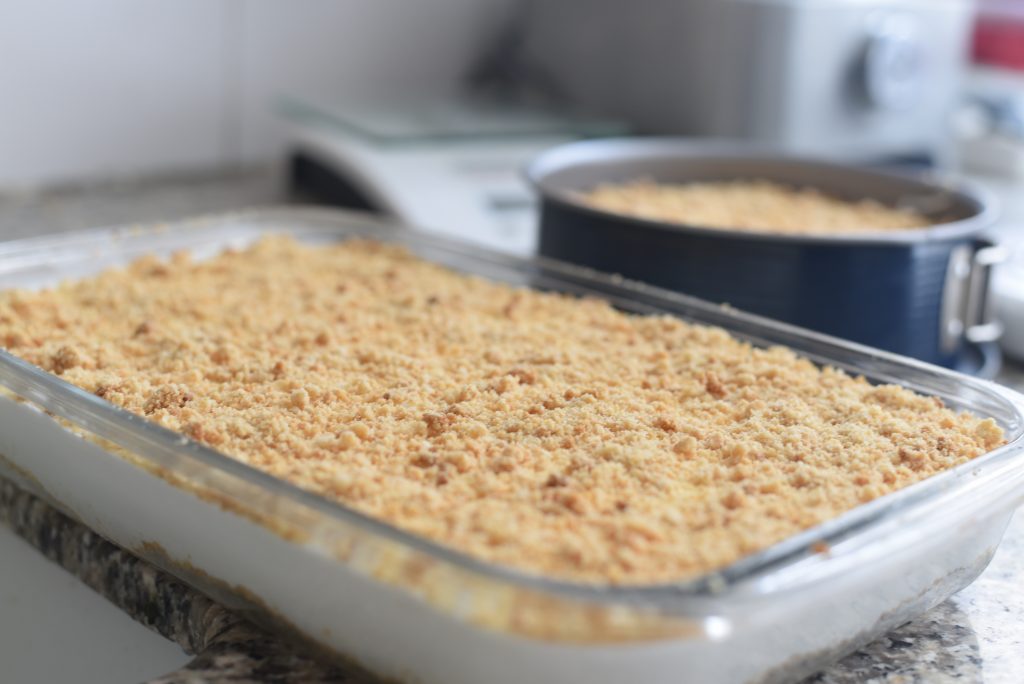 Summary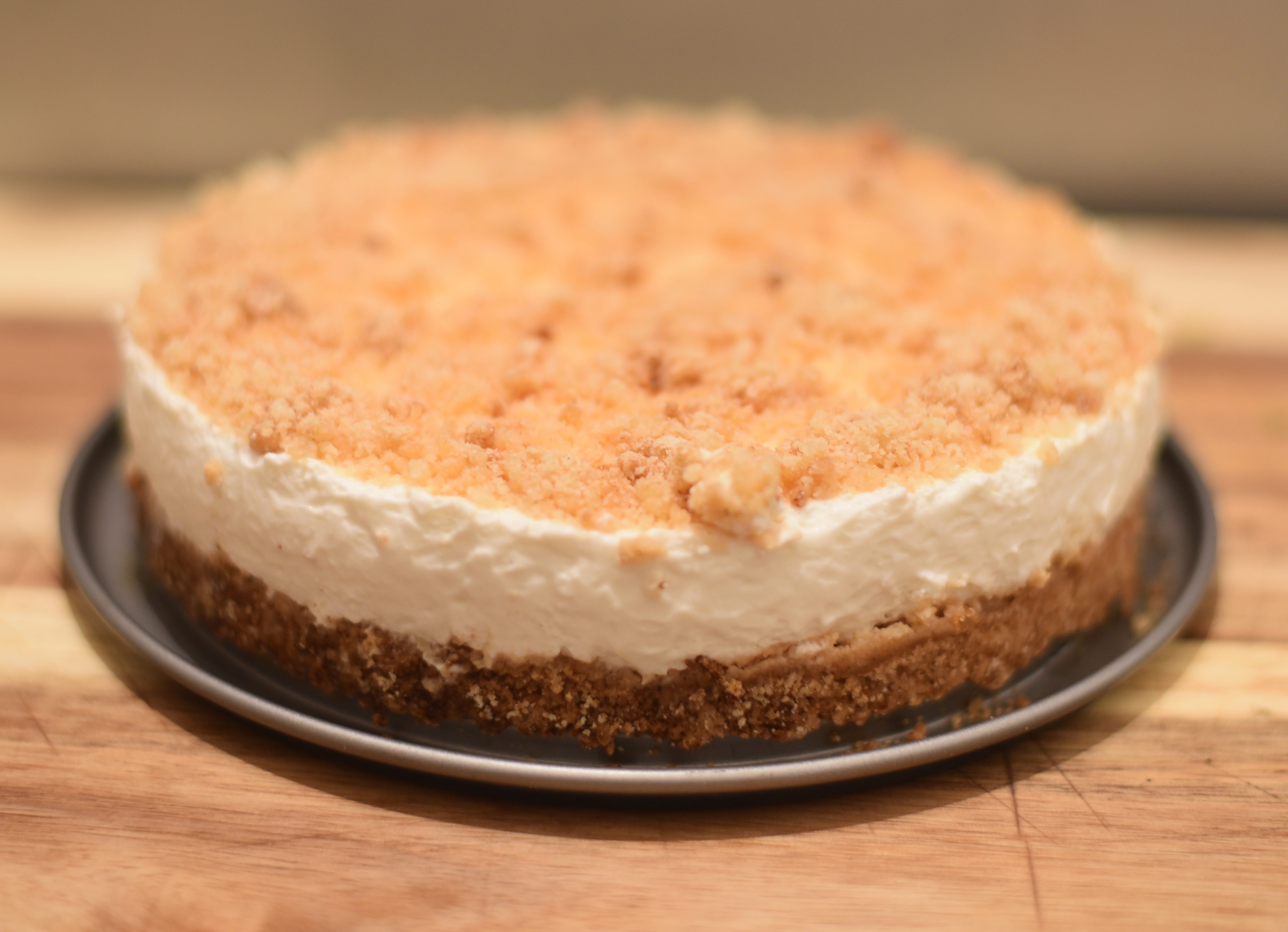 Recipe Name
Published On
Preparation Time
Cook Time
Total Time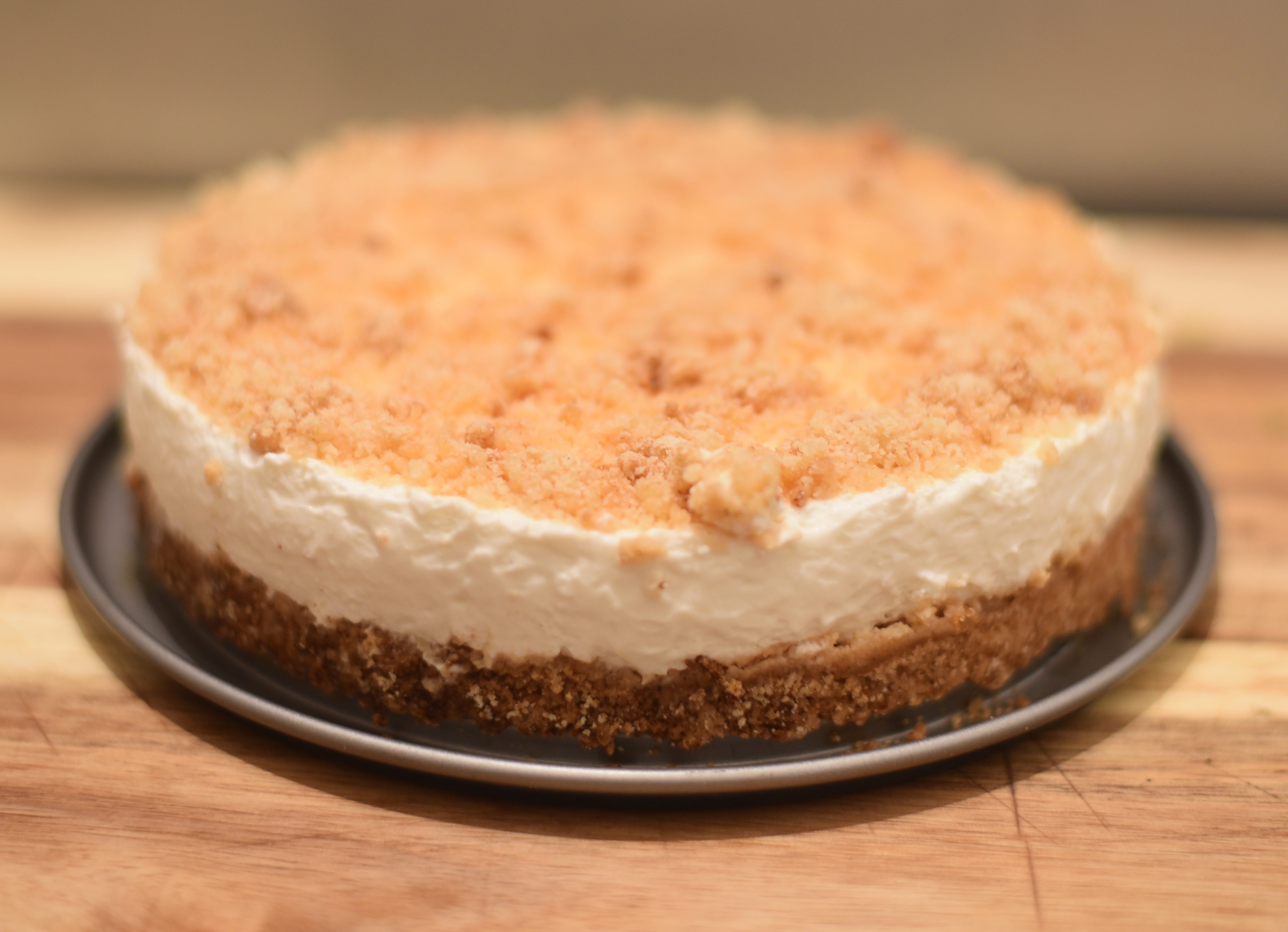 FPB_Admin