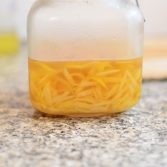 Candied Orange Peel
This recipe is different than the Candied Orange Peel which is bought at snacks stores and eaten as is, we make the orange peels in order to use them in various recipes that require this ingredient.
The store-bought product is dry with a thick layer of sugar topping it, it's nice eaten on its own but for baking I would use the below version of Candied Orange Peel, it really keeps the orange flavors and citrus zest.
For one batch of candy orange peels I usually use a mix of oranges and lemons, well it can be any citrus flavor kind of fruit, like grapefruit, clementine, basically, whatever you can think of which we can use its peel.
We keep the orange peels in a sealed jar inside the fridge, it can last for months easily. After using all the orange peels, we can use the intoxicating sugar-orange liquid, in which the orange peels were stored in. You can add it to fruit shakes, instead of water and sugar, into sponge cakes and to many more cakes and pastries.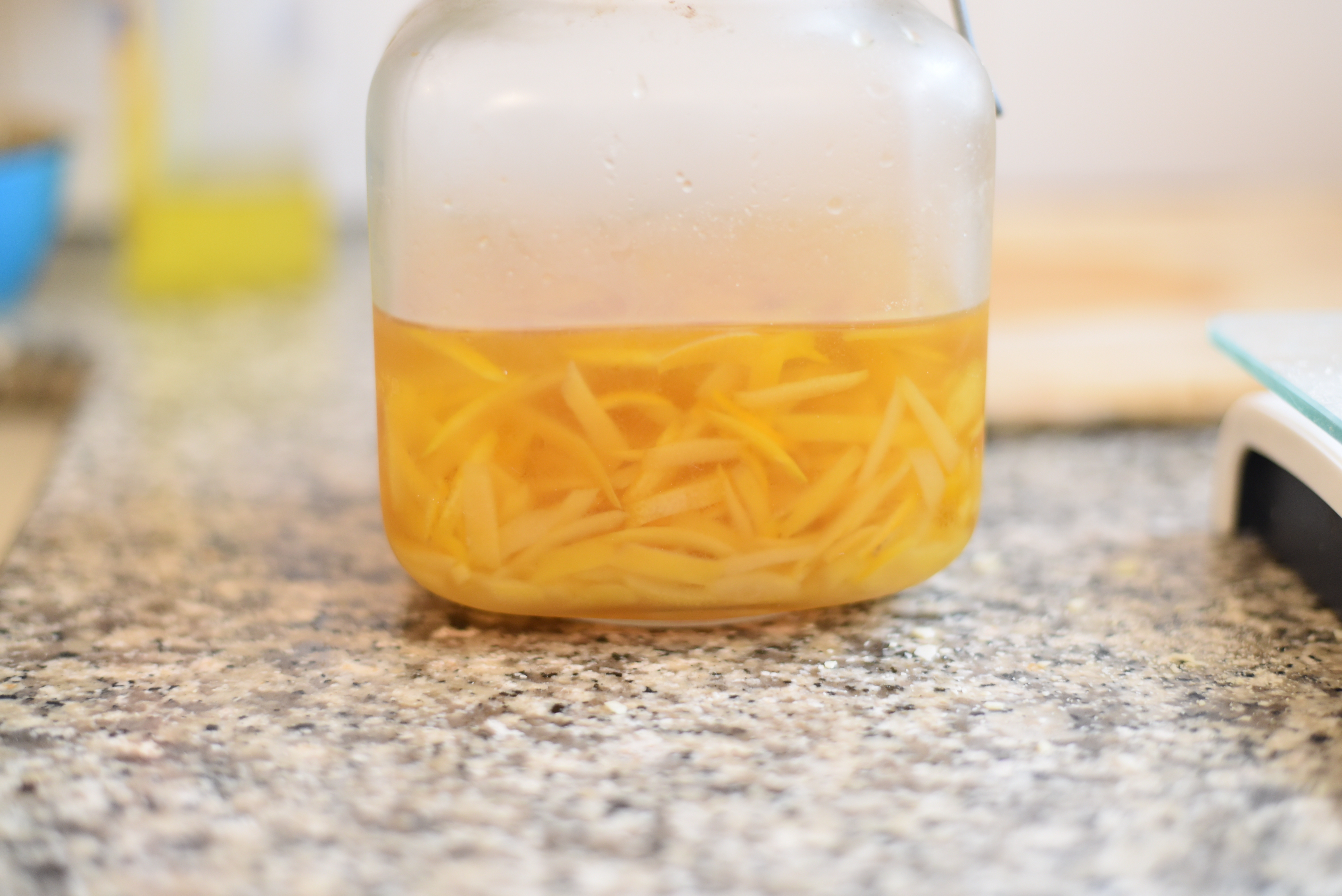 Ingredients
5 oranges
2 lemons
300g/ 10oz. sugar
3 cups of water
Instructions
1
Using a vegetable peeler, peel the oranges and lemons and cut them finely, into thin strips.
2
Place a medium saucepan on high heat.
Pour the water and add the sugar into the saucepan, bringing the water to a boil. Keep stirring until the sugar dissolves completely in the water.
Reduce heat to low and cook for 5 more minutes in order for the syrup to thicken a bit.
3
Add the orange and lemon peels, cook on a medium-low heat for another 30 minutes.
We want to get to the point where the peels are semi-transparent, when they are, remove the saucepan from the heat and let cool for 30 minutes.
4
Place the orange and lemon peels along with its syrup in a sealed jar, store inside the fridge.
Summary
Recipe Name
Published On
Preparation Time
Cook Time
Total Time
FPB_Admin