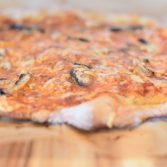 Thin Crust Pizza
What can be more fun than pizza night? it's the kids favorite dinner and I have to say I really like it as well, we usually make the thin crust pizza which is my preferred version.
The thing about pizza is that you don't need to be a super baker in order get it right, but certain guidelines to make a great crust must be kept.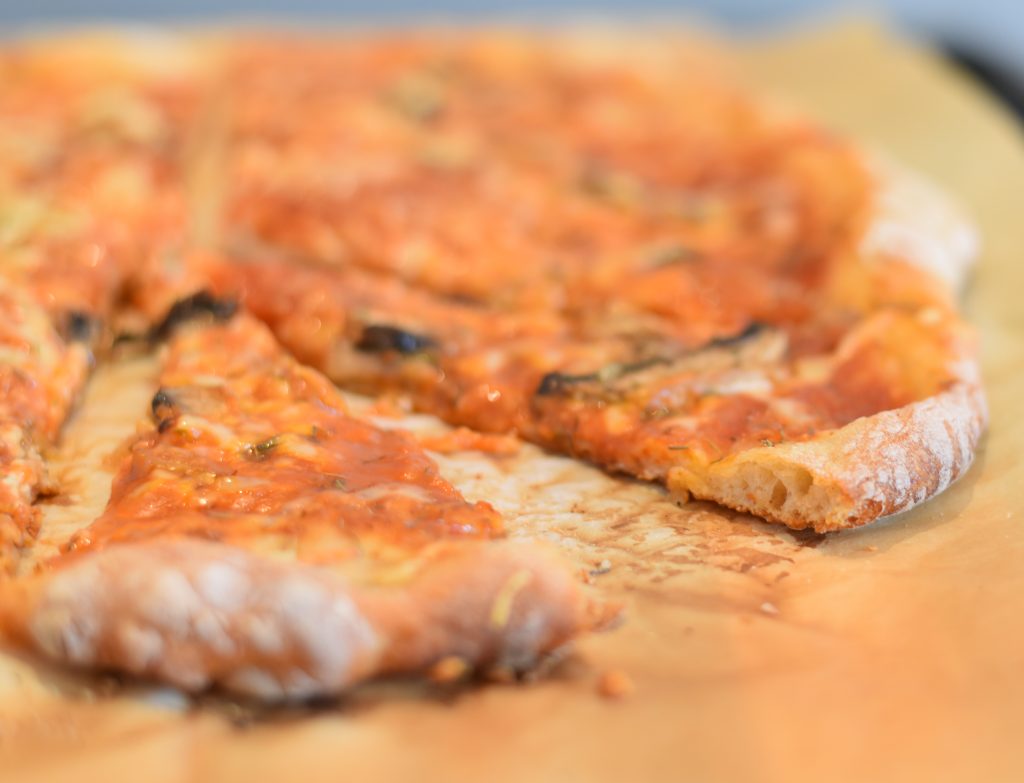 Thin crust pizza basics
The focus is on the dough, this is what differs a good pizza from a medium one (there is no bad pizza in my spectrum), and this is where all my efforts are going.
This time I went for a same day pizza dough, one without the Poolish or Biga however in order to enrich its flavor and give it an additional deep taste I added a bit of my rye sourdough (any sourdough or levain will do just as good for this pizza).
The ideal flour for homemade pizza is the 00 flour, there are some great brands for pizza, my favorite is the Antimo Caputo 00 Pizzeria Flour which will produce the best results, however if you can't get any of this brand go for bread flour, it will produce great results as well.
I highly recommend using the autolyse method for the thin crust pizza dough, it will make it easier to work out the dough and will produce better quality.
The final dough will be elastic and soft, when opening it into a pizza, don't use a rolling pin, I prefer opening the dough with my hands turning it around while holding it in my hands (above the counter) letting gravity do the pulling.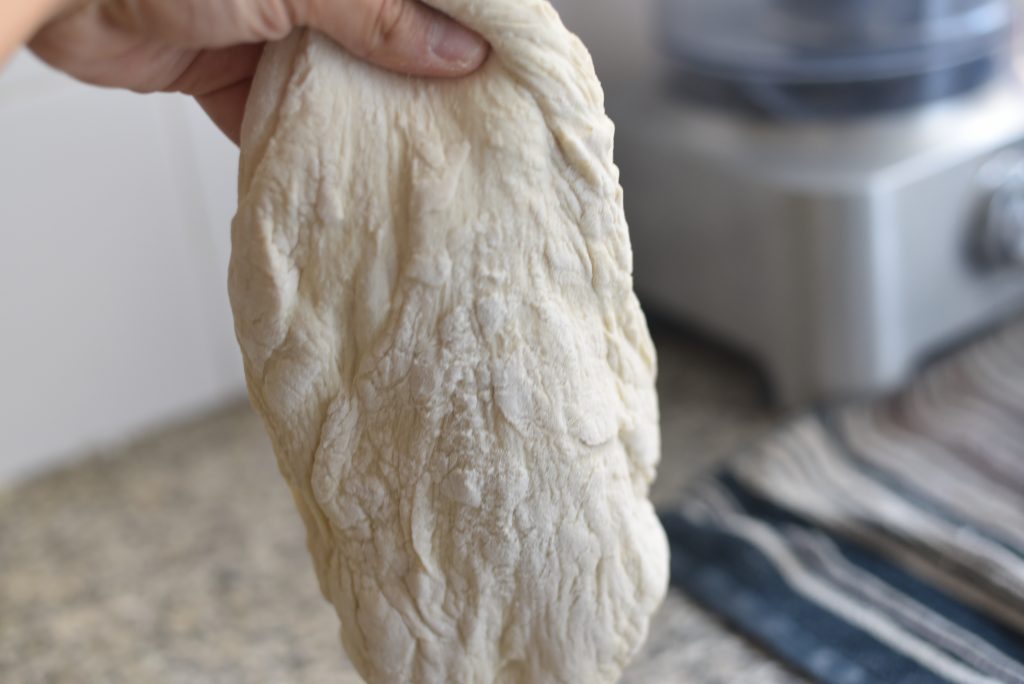 If the dough shows resistance, just open it a bit and leave it for 2-3 minutes, afterwards the dough will be easier to handle and will shape to your desired pizza size.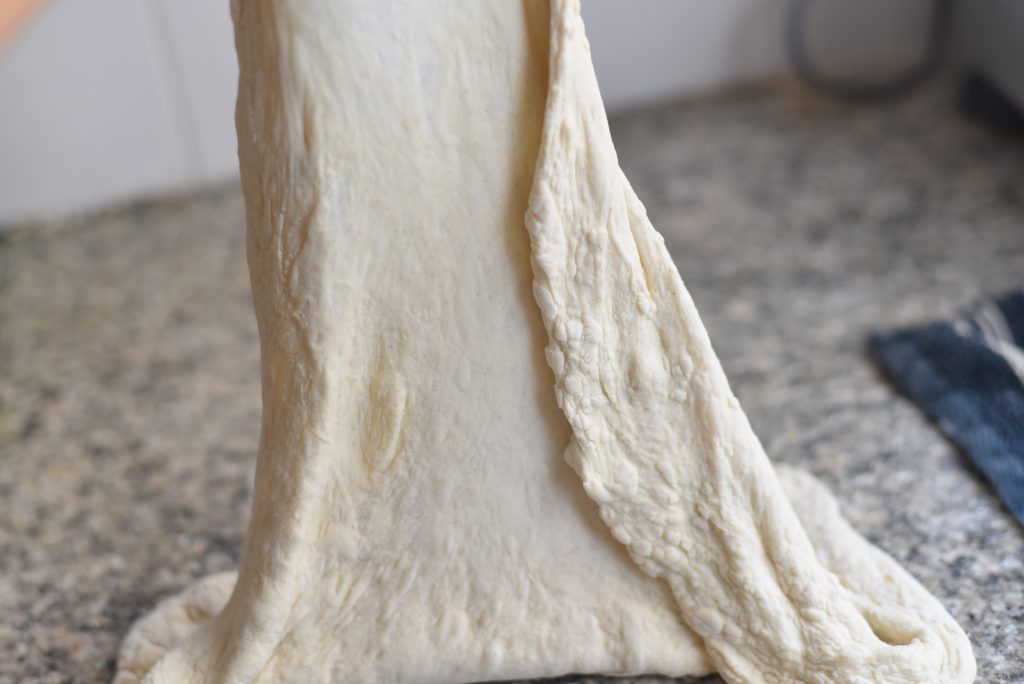 Time schedule for same day thin pizza crust
I produce from this dough 6 pizza balls, each about 350-400 grams, I usually make 3 pizzas in the evening and use the rest of the dough tomorrow so I actually get 2 pizza nights.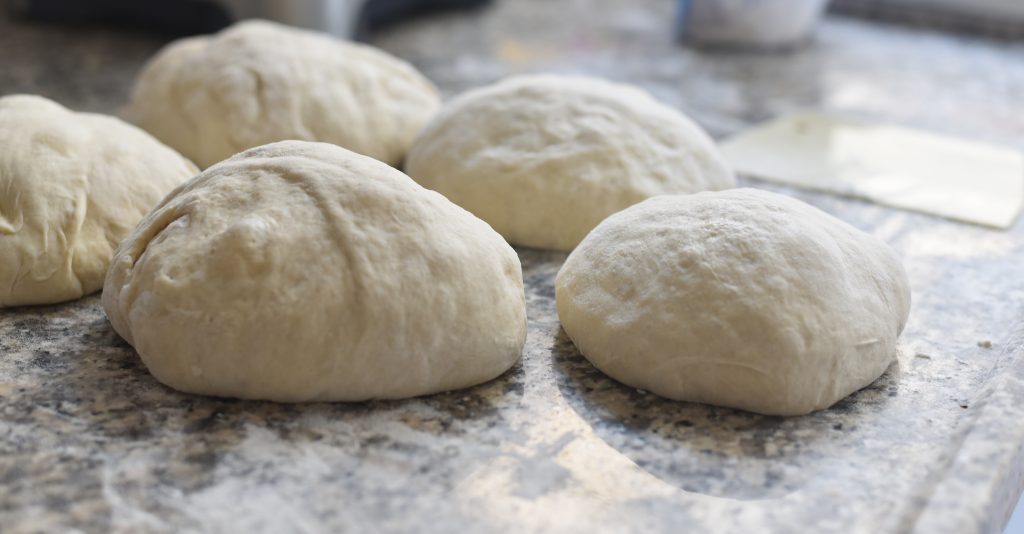 This dough is great for same day uses, starting your dough in the morning in order to make pizza in the evening however the dough is actually better the next day so don't be afraid leaving it in the fridge overnight, the flavors will intensify.
The next day you can make out of this dough focaccia or garlic bread to accompany your dinner if you had enough pizza from the day before, but if you're like me… 2nd pizza night is a great option.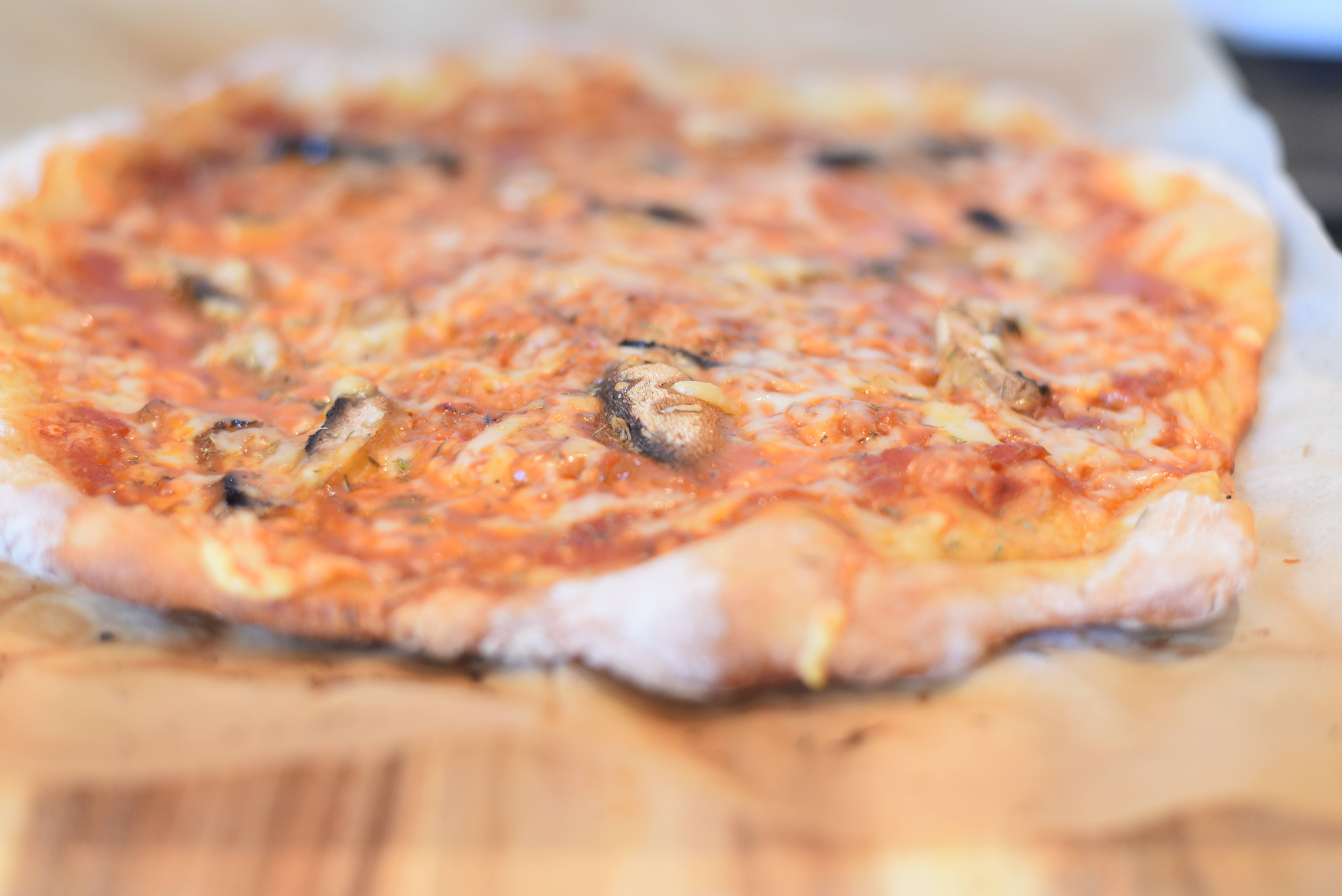 Ingredients
For the Dough:
1000g/ 8 cups bread or 00 flour
700g/ 3 cups water
25g/ 2 tbsp. salt
2 grams (pinch) instant dry yeast
60g/ 2oz. sourdough
Toppings:
Tomato sauce
Mozzarella and parmesan (about 200g/6oz. per Pizza)
Instructions
1
Take 1/2 cup of the water (out of the total amount), the yeast and 2 tbsp. of flour (again from the total amount weighed) and place in a small bowl.
Mix until fully incorporated, cover and place a side.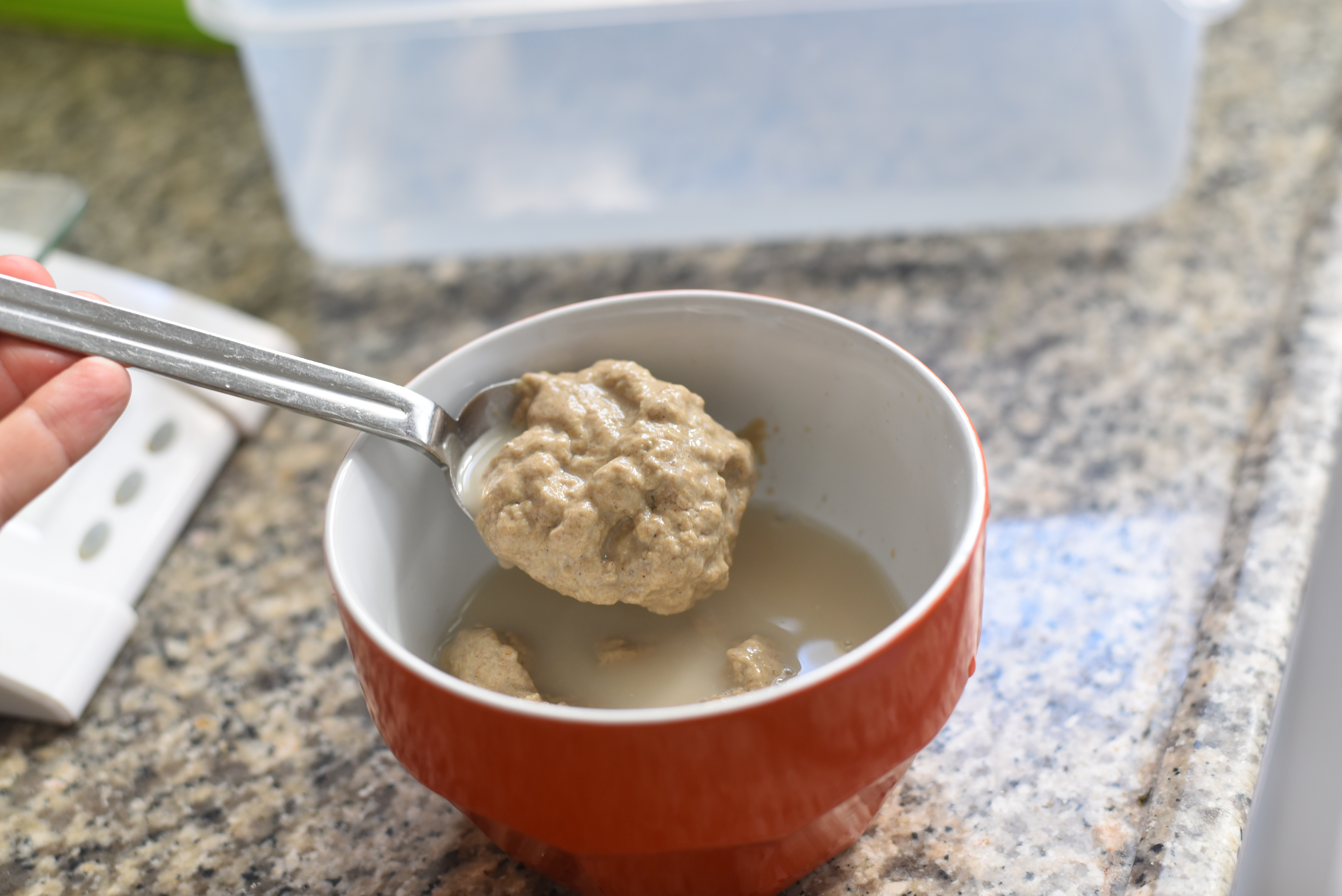 2
Autolyse
: combine the 1000g/8oz. flour (minus 2 tbsp.) and the water (minus 1/2 cup) in a bowl of a stand mixer.
Mix just until incorporated and cover for 20-30 minutes.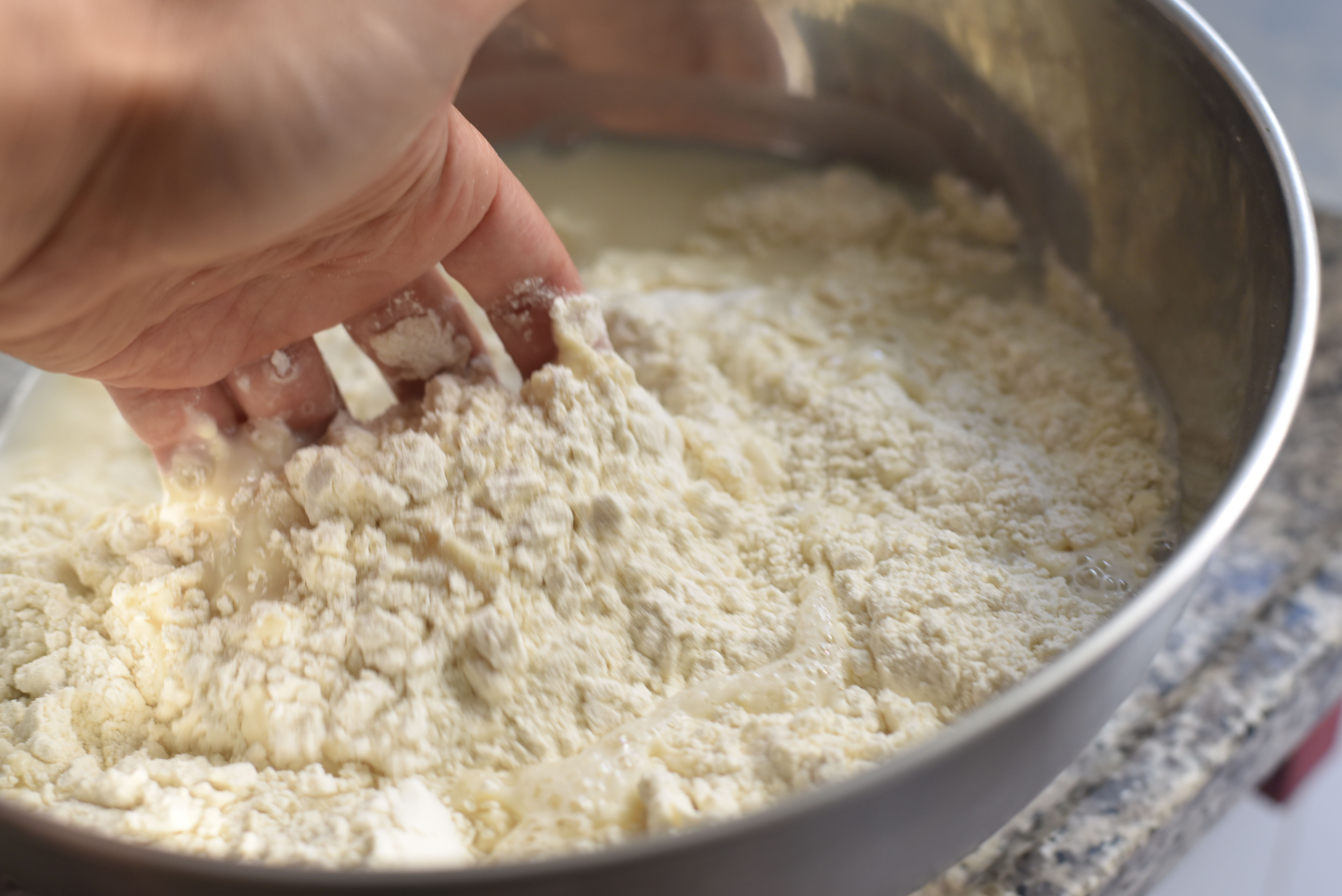 3
mix
: Into the bowl of the stand mixer with the flour-water mix, add the yeast bowl, sourdough and salt.
mix with the hook attachment for 3 minutes on low speed and another 3 minutes on medium speed.
Correct hydration level if needed.
The dough will be sticky, it's ok, don't apply much more flour to it.
Cover and proof for 1 hour.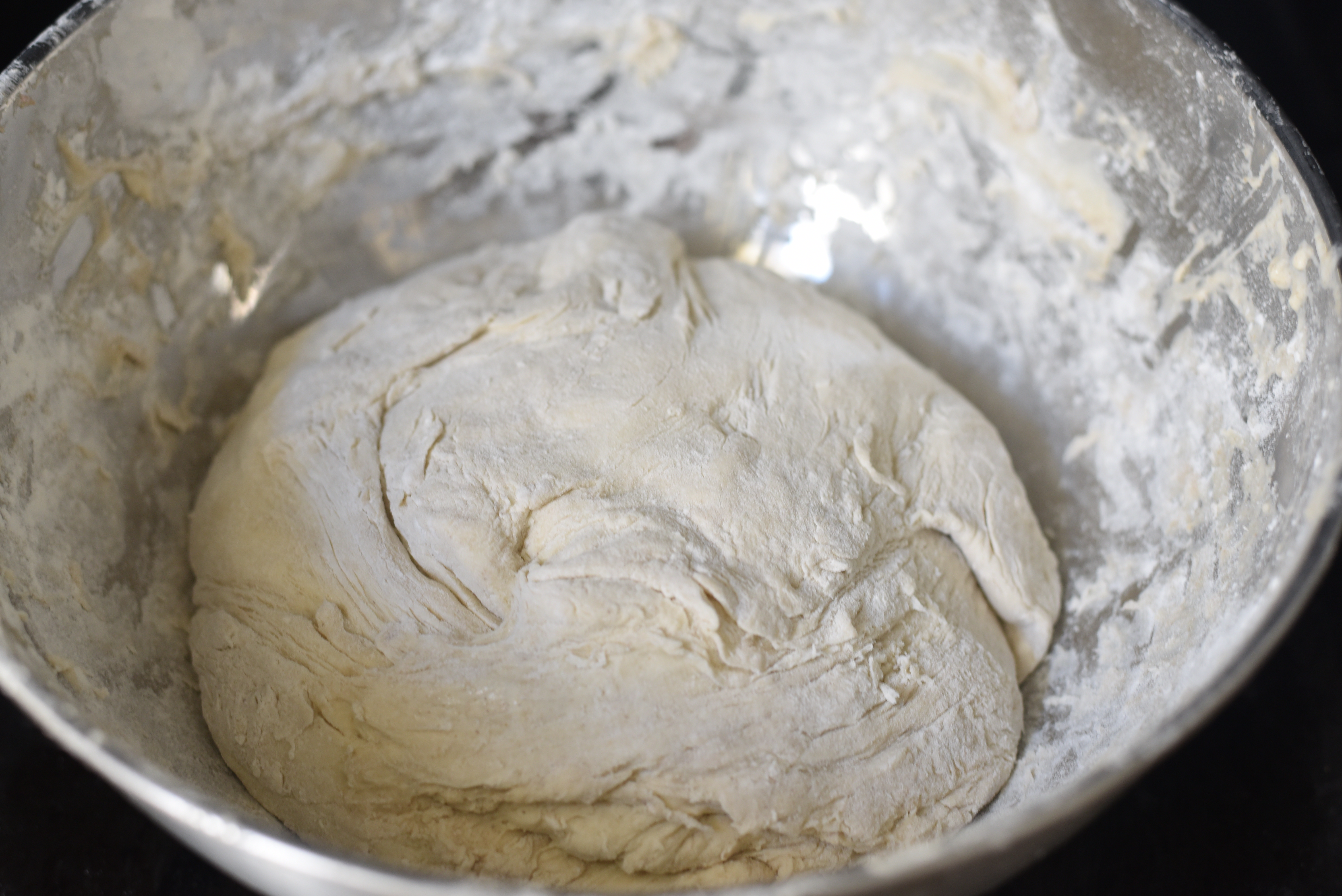 4
fold and proof
: after 1 hour of resting, flour your working counter and fold the dough a few times, this will build its strength.
Cover for another 6-7 hours, the dough needs to double its size.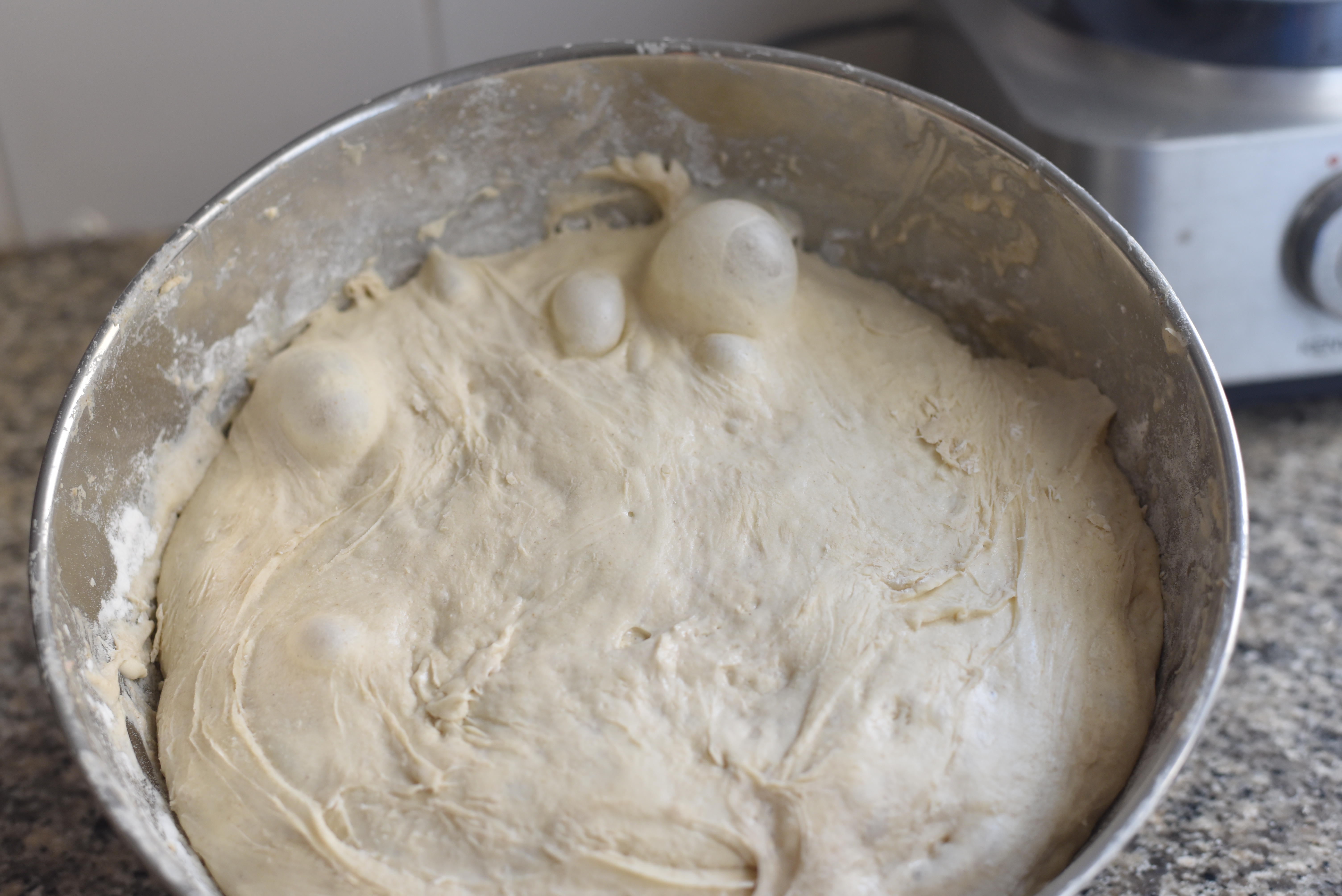 5
Divide
: Dust your working counter and place the dough on it.
With a dough scraper, divide the dough into 6 equal parts.
Roll each piece of dough into a ball shape, cover and proof for another hour.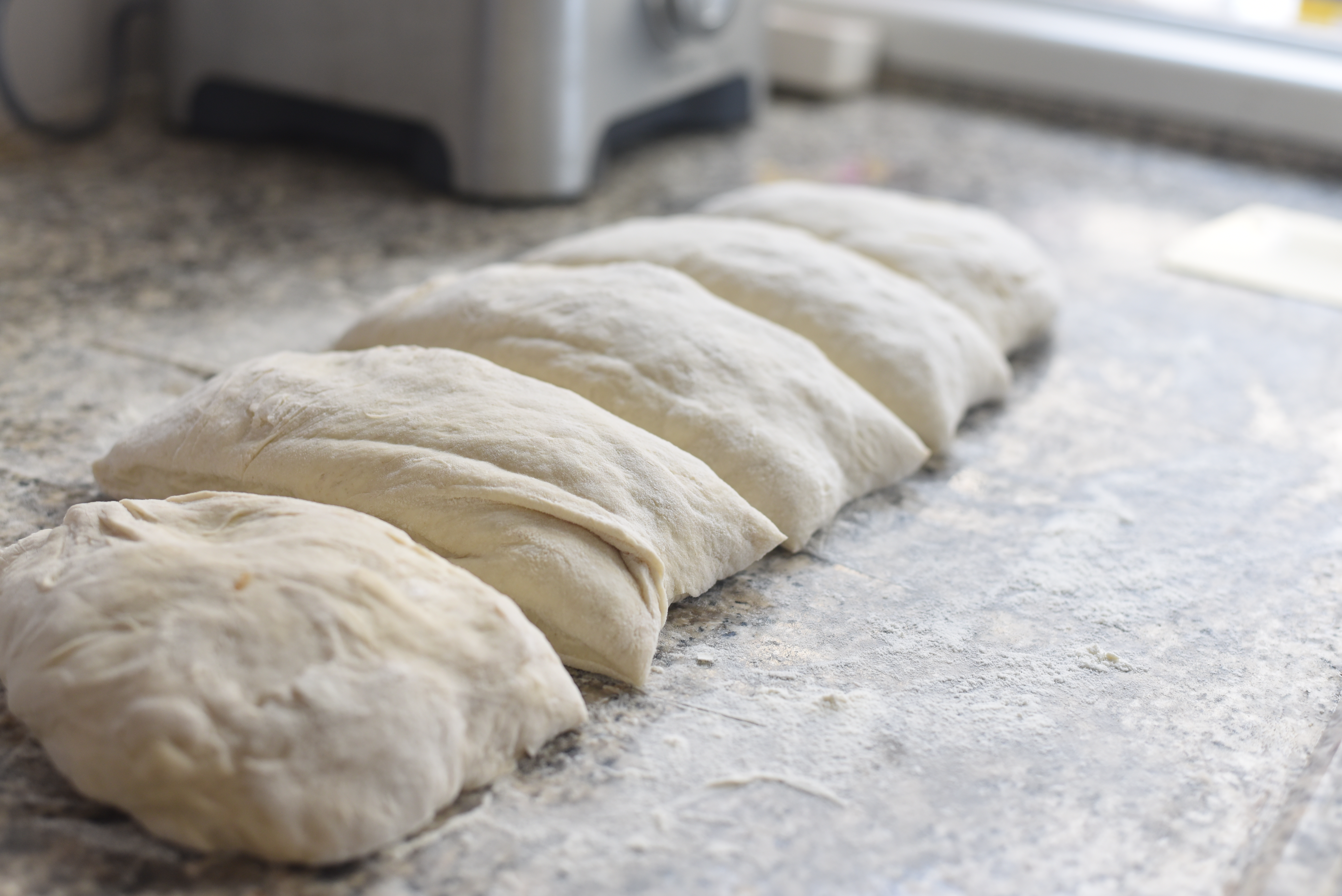 6
Shaping the pizza
: Flour a working counter and place one ball of dough on it.
Gently stretch the dough with your hands, pick the dough and continue stretching it above the counter letting gravity do the pulling.
When you're happy with the size place it on a baking sheet.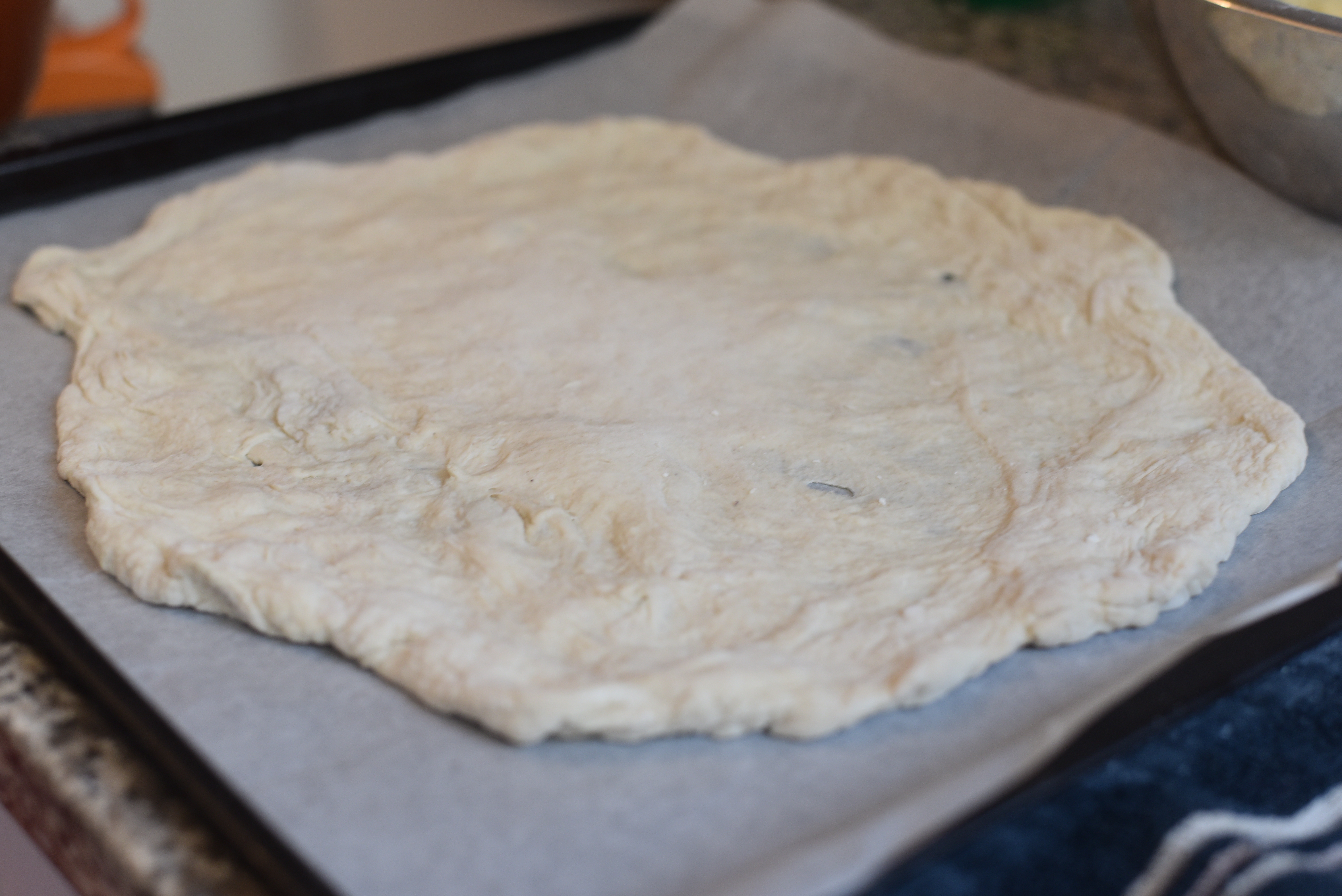 7
Preheat your oven to the maximum, in my case its 250°c/475°F, if your oven can reach 300°c/550°c, go for it.
Spread tomato sauce, parmesan and mozzarella on the pizza and bake for 20-25 minutes if using a baking pan.
If using a baking stone, place it on the top rack, preheat it for 40 minutes, and bake pizza for about 5-7 minutes.
cool for about 5 minutes and serve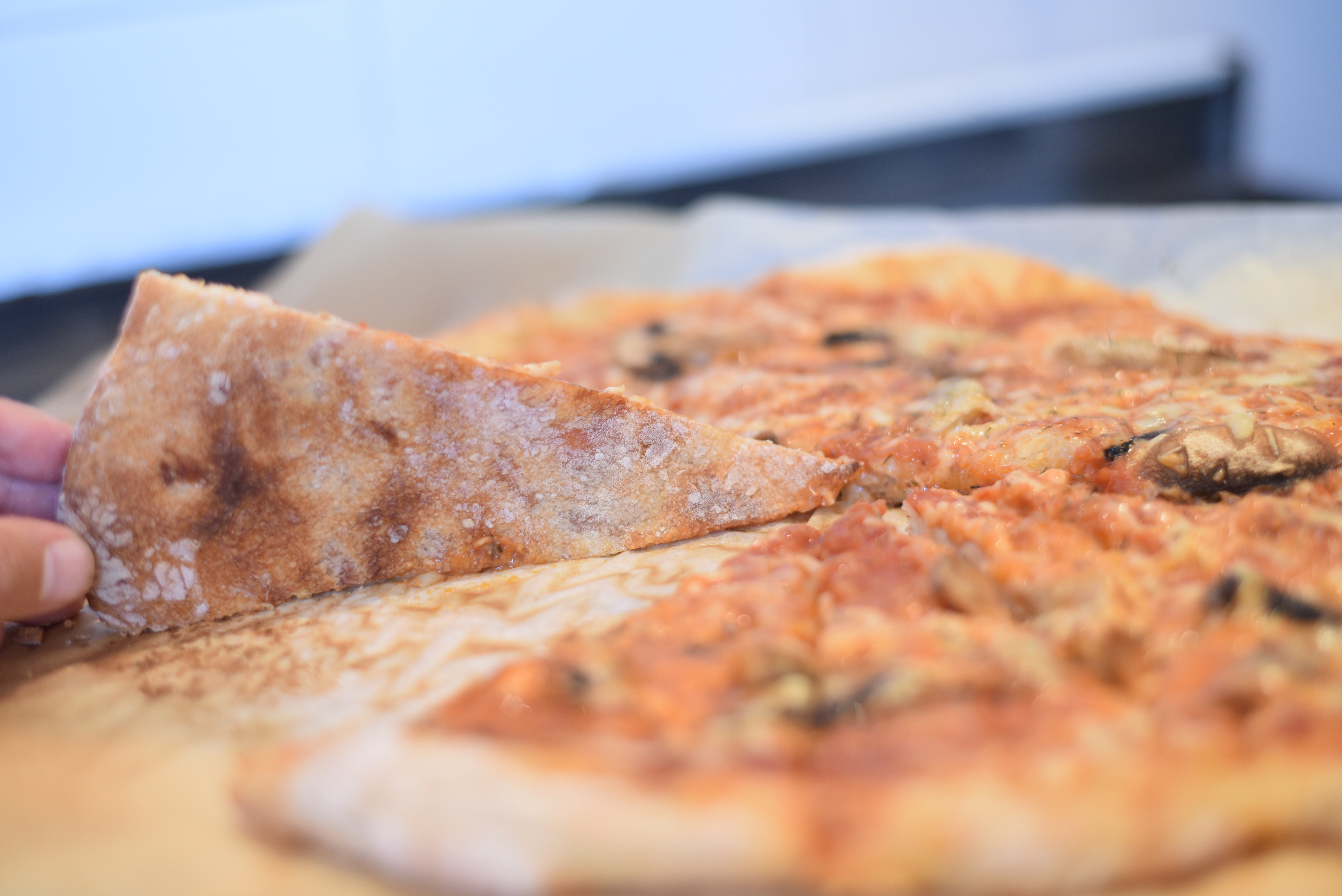 Summary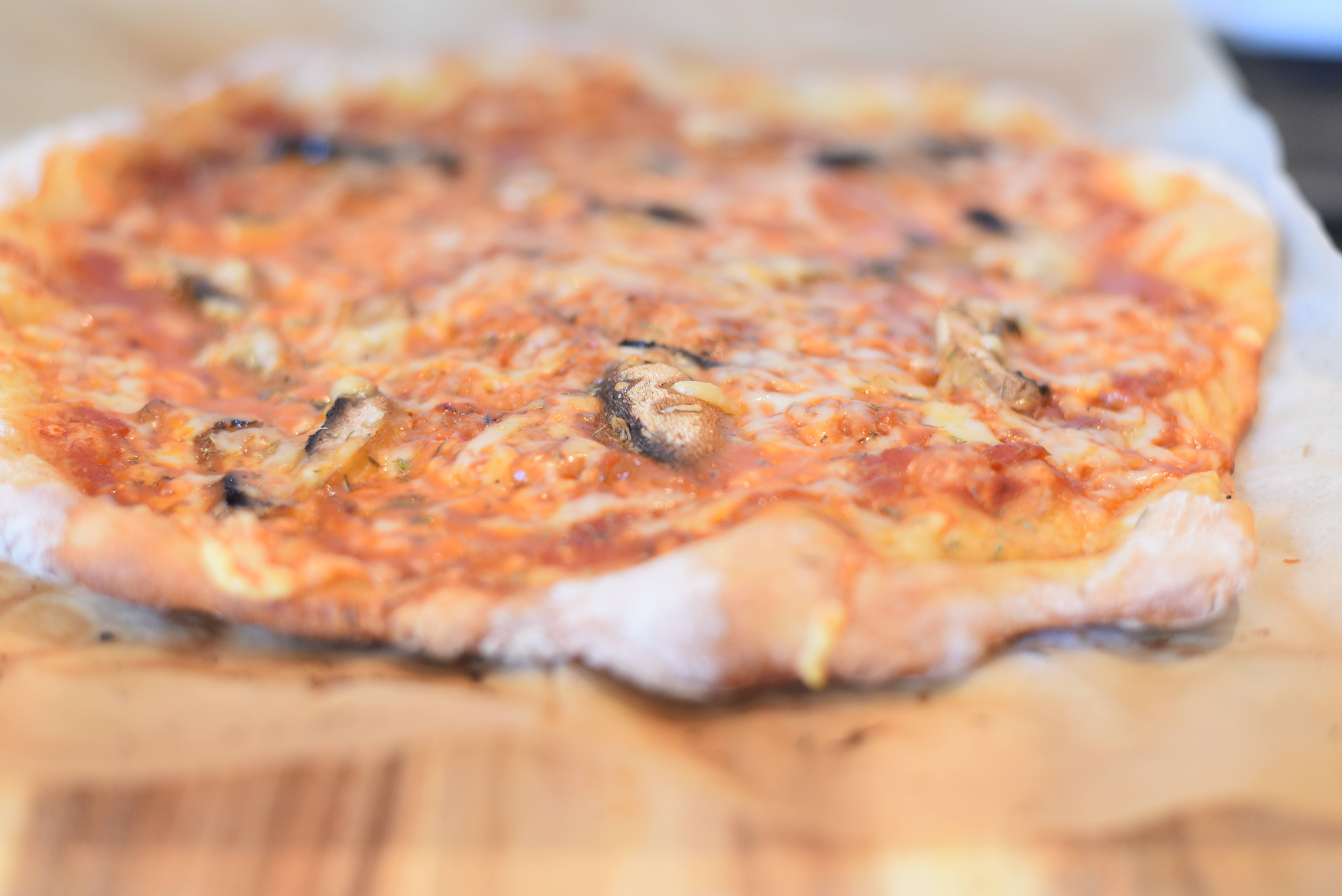 Recipe Name
Published On
Preparation Time
Cook Time
Total Time
FPB_Admin