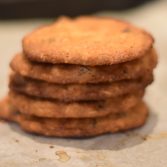 White Chocolate Cranberry Cookies
Some cookies just don't last long, from the time they are out of the oven, spreading their intoxicating aroma, to the time the cookie jar is empty, is just a matter of a few hours until they are all gone, this is exactly what will happen to the White Chocolate Cranberry Cookies.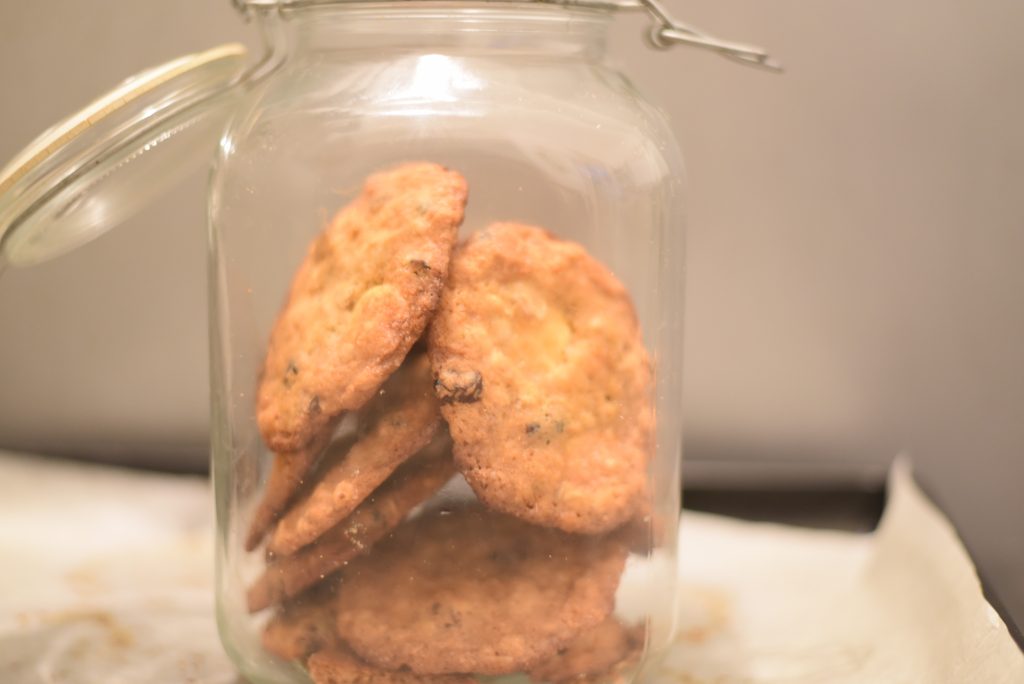 These cookies are inspired by Yotam Ottolenghi recipe, it's one of those recipe that if you try once you can never stop making. There is something about the crunchiness of this cookie, due to the high butter-flour ratio, high amount of butter with low amount of flour which creates a super crunchy cookie.
When you think this divine cookie can't be any better you bite into the with chocolate chunks, spread all over the cookie, and along with the sour flavor of the cranberry you just get a mix of winner flavors.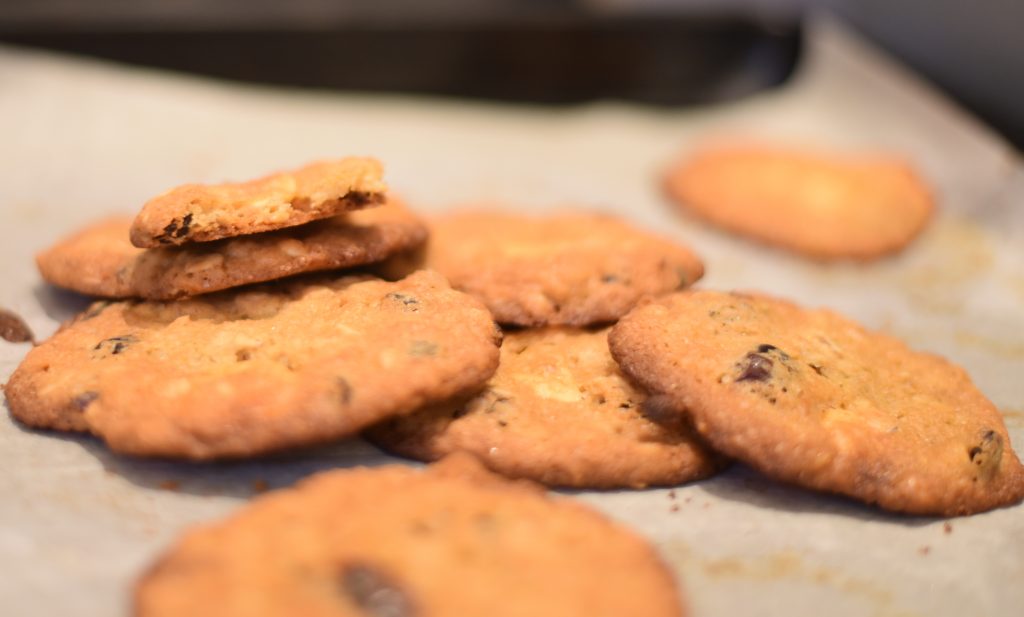 When you bake the cookies note that they only need a few minutes and better give them space, not more than 3 in a row, they tend to spread quite a bit, so by the end of your baking you will end up with a flat crispy disc.
Enjoy this cookie because they will not last long!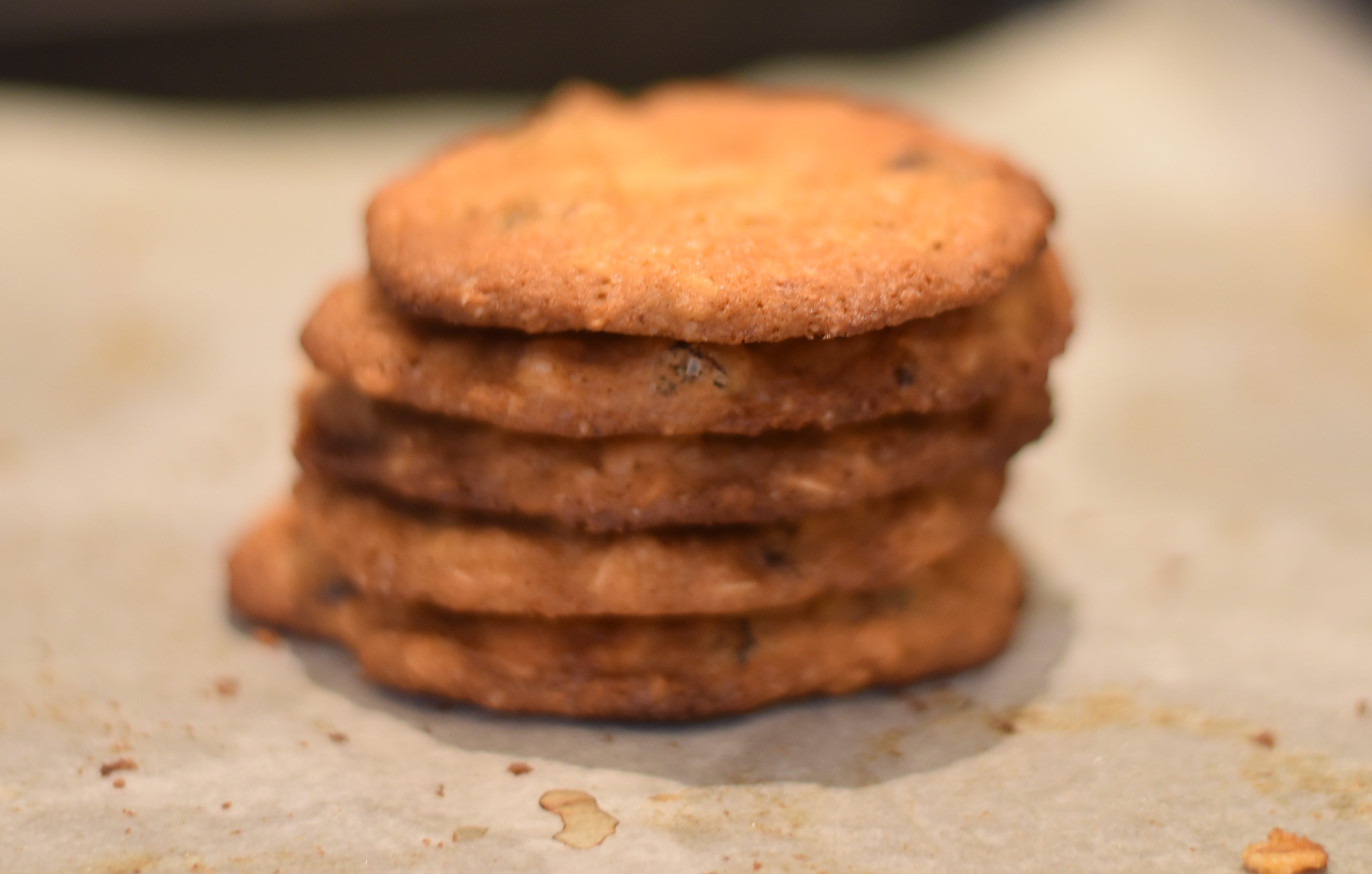 Ingredients
90g/3oz. all-purpose flour
1 tsp. salt
1 tsp. baking soda
100g/3oz. soft or melted butter
1 tsp. vanilla extract
100g/3oz. brown sugar
2 tbsp. vanilla sugar
1 medium egg (lightly beaten)
90g/ 3oz. quick oats
1/2 cup white chocolate
1/2 cup dried cranberries
Instructions
1
Preheat your oven to 170c/ 370F. mixing the dry ingredients: In a large bowl, place the flour, salt, baking powder, baking soda and mix lightly.
2
mixing the wet ingredients
: in a big mixing bowl, place the butter, brown sugar, vanilla sugar and vanilla extract and mix to incorporate.
Add the egg and mix until becomes smooth.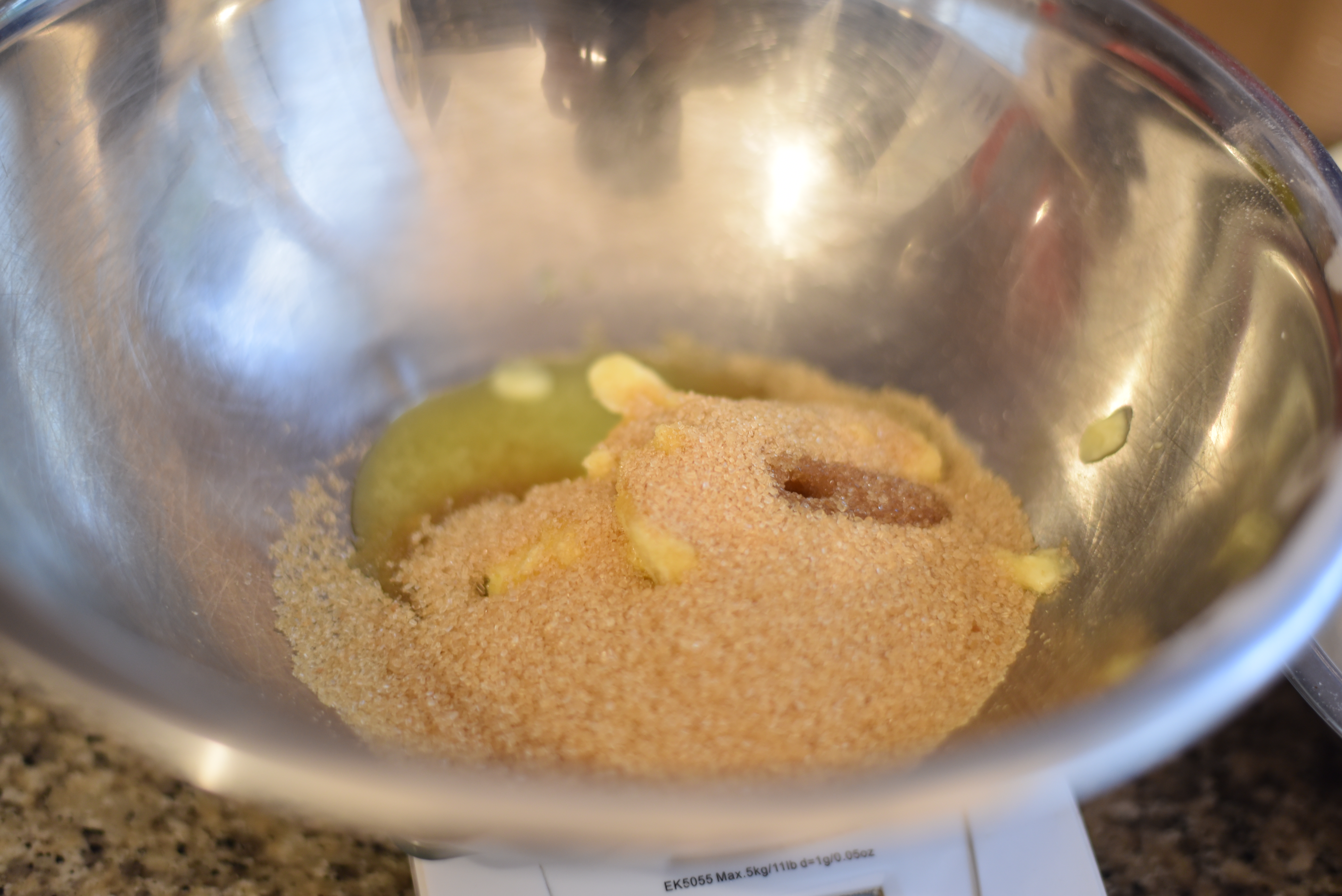 3
Add the dry ingredients to the wet ones following by the quick oats, white chocolate and cranberries. Mix just until fully incorporated and place in the freezer for 5 minutes (the mix will be stable and easier to work with)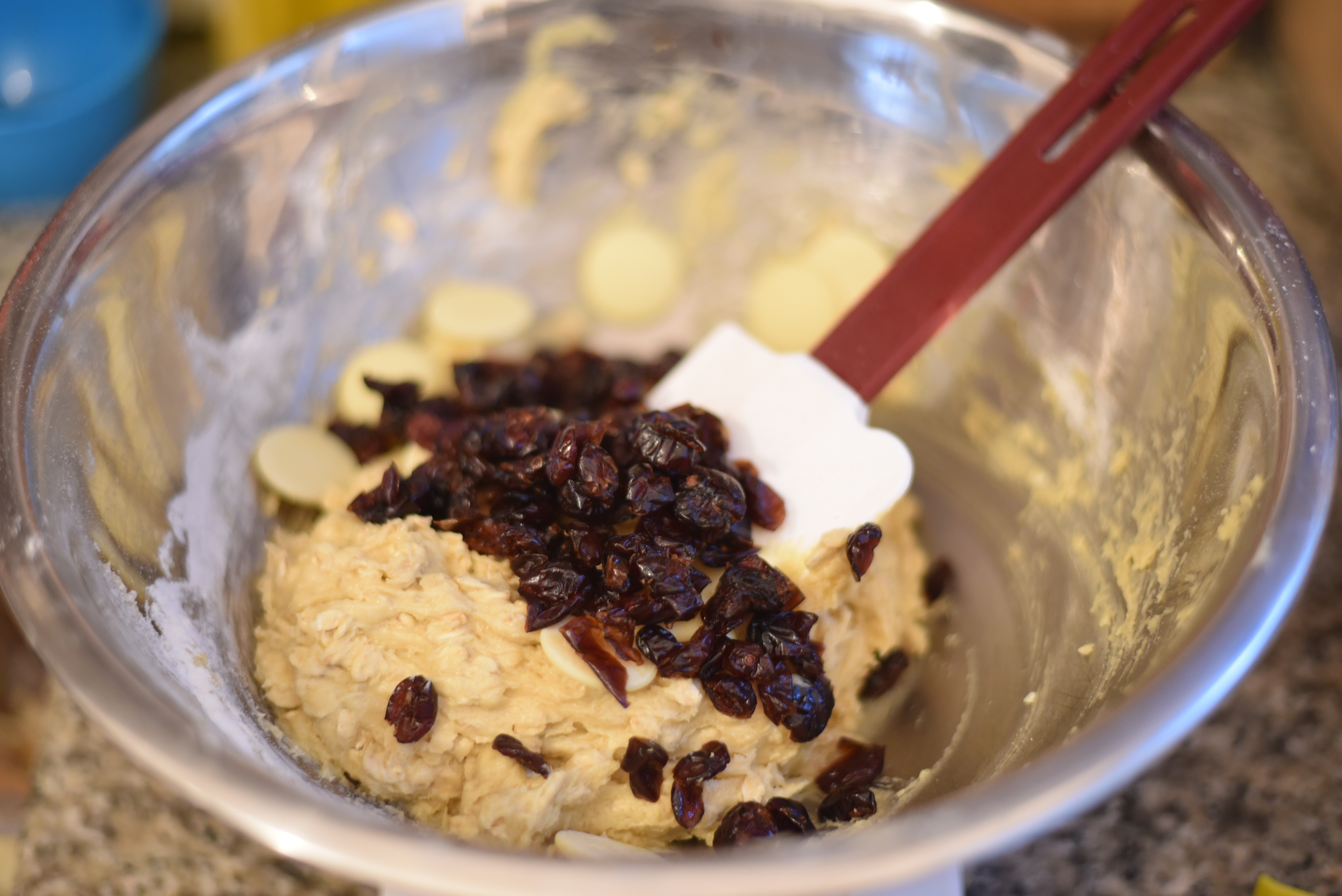 4
Set a tray with a baking sheet and create small size flat balls (wet your hands in order to press them), make sure not to overcrowd the cookies since they will spread quite a bit.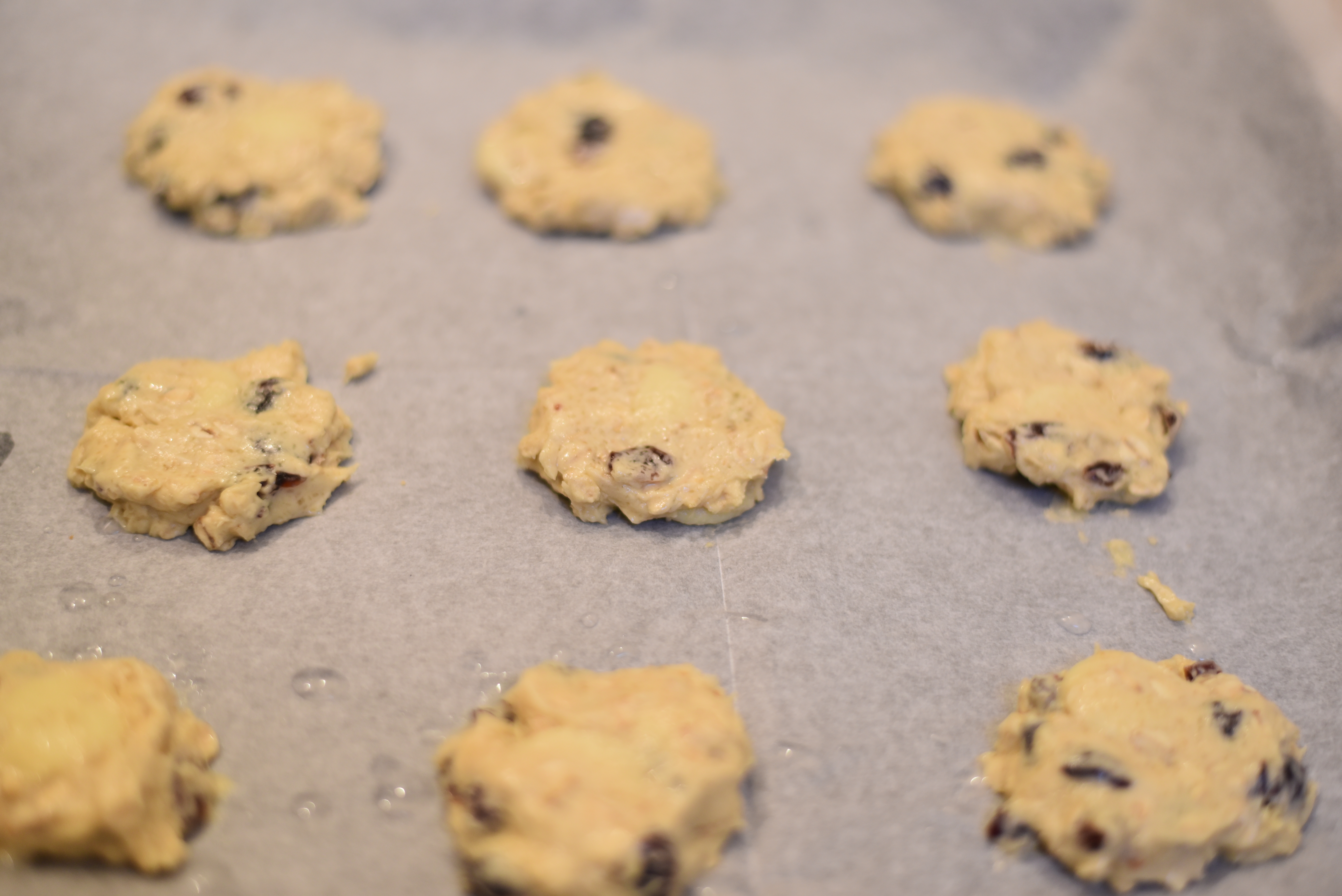 5
Bake the cookies for 10 minutes until golden crispy.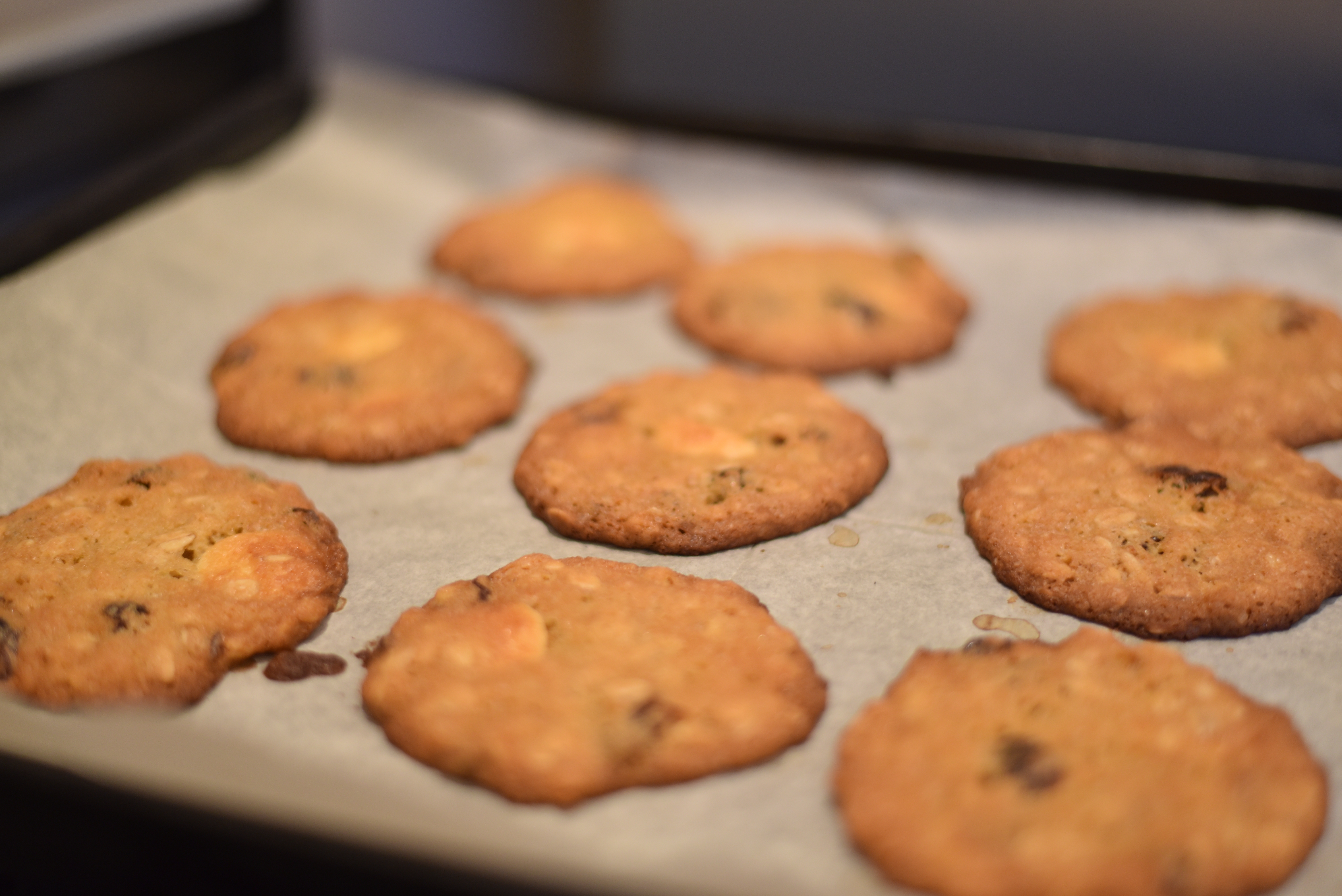 6
Cool for about 10 more minutes and serve.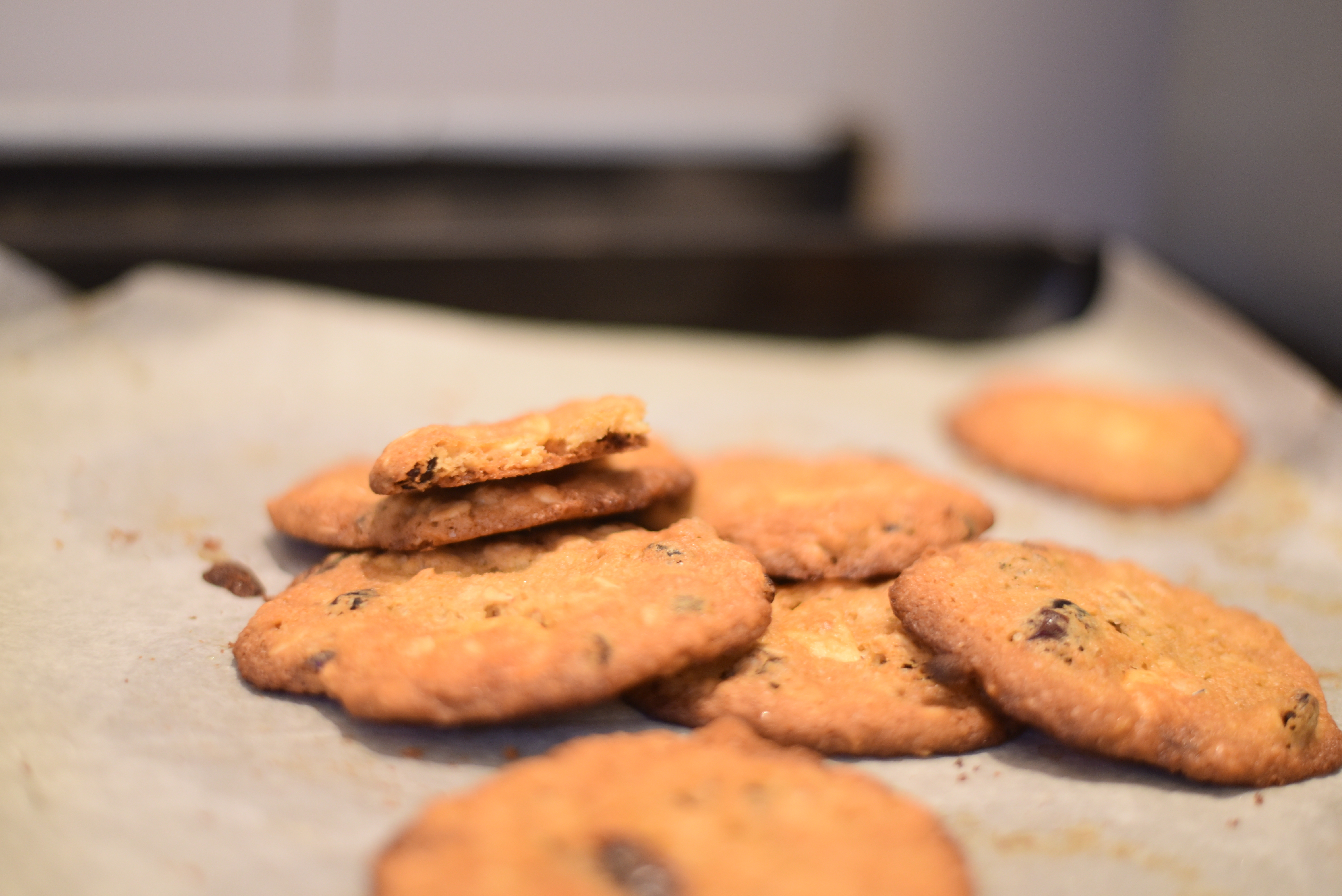 Summary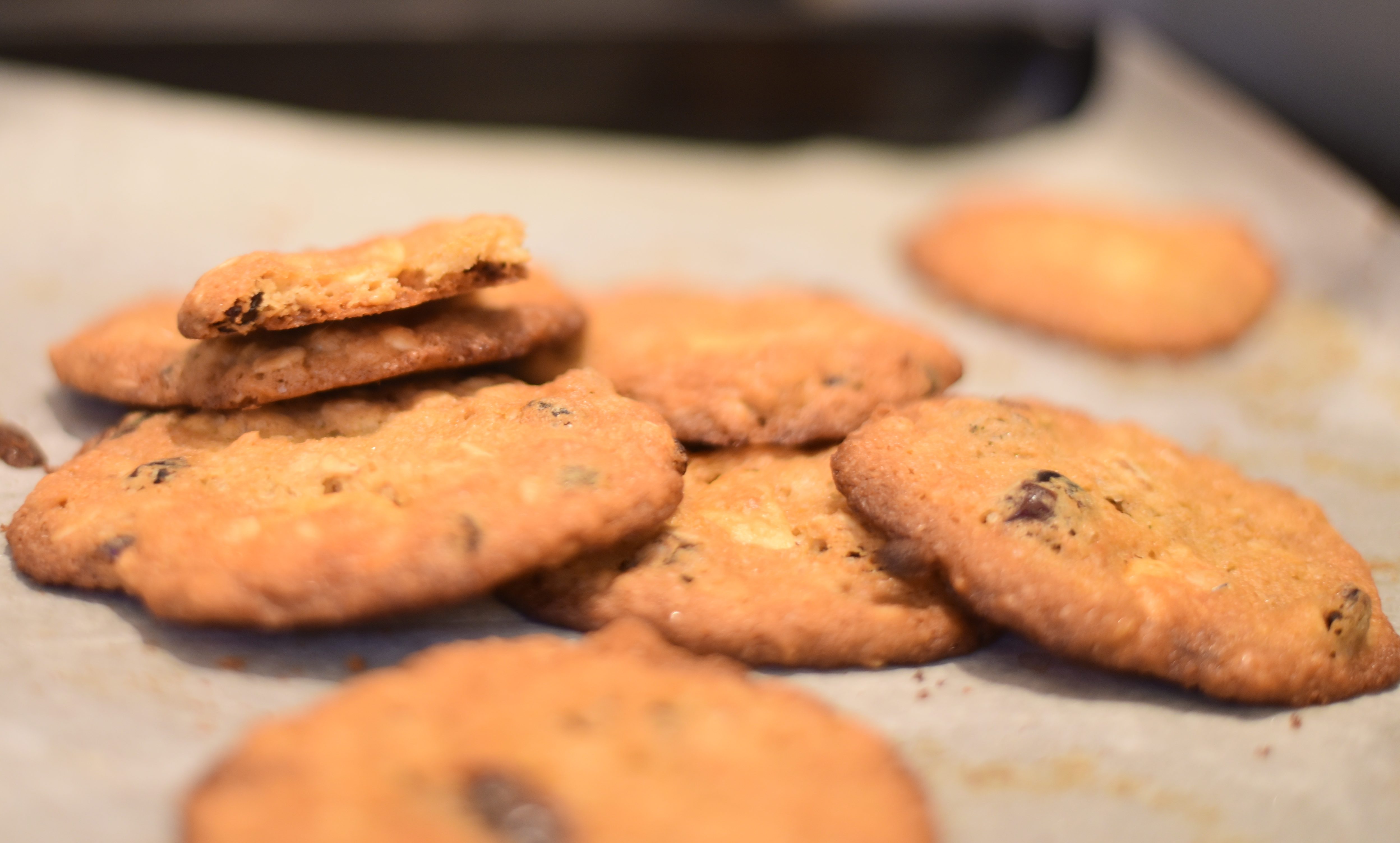 Recipe Name
White Chocolate Cranberry Cookies
Published On
Preparation Time
Cook Time
Total Time
FPB_Admin