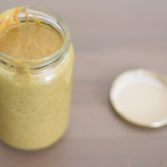 Homemade Pistachio paste
There are some products, especially the high-end ones that you think, wow it's expensive but totally worth it because I can't possibly make this at home, Pistachio paste is not one of them.
In fact, making a pistachio paste at home is not much more difficult than let's say making a vinaigrette sauce, or tapenade sauce, OK, maybe a bit more difficult but I still categorize it as simple.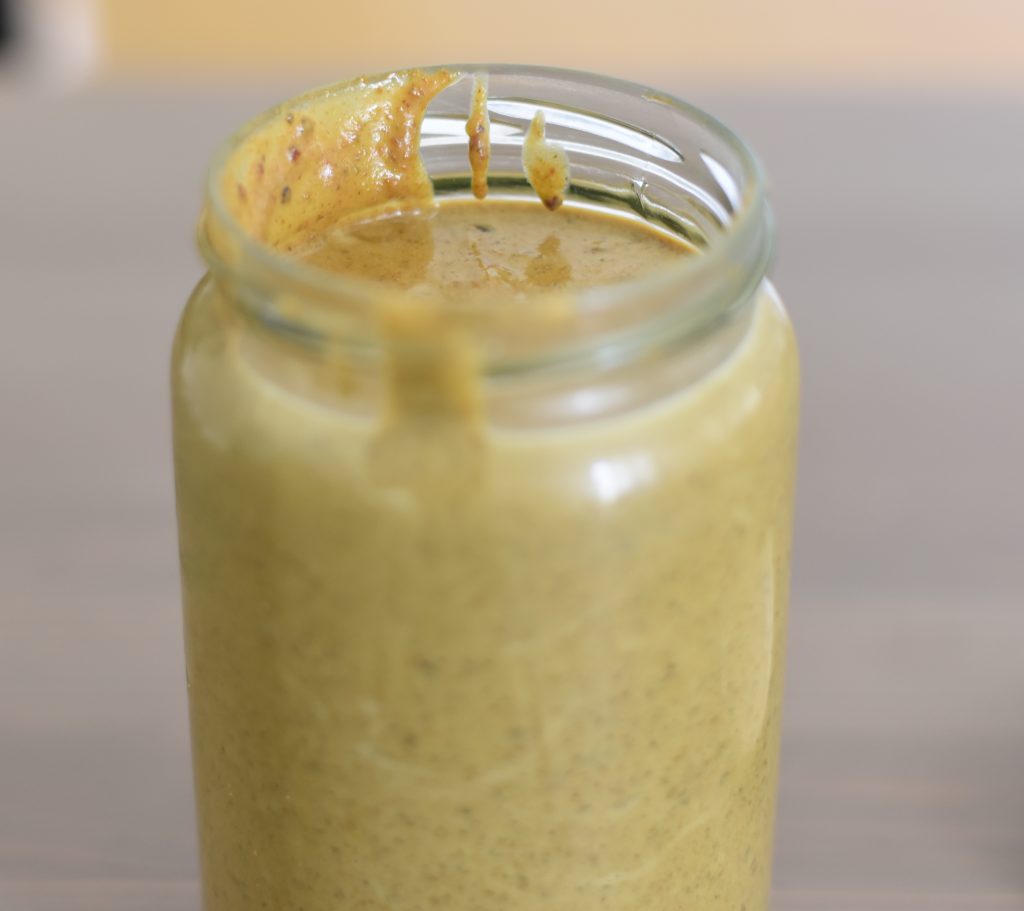 In 100% of the cases, the homemade paste will be better than the store-bought one, indeed there are some fancy pistachio paste brands out there but there is nothing like the homemade version in which you can control the amount of pistachios, making its taste nuttier and most important, at home we don't add any artificial elements and preserves to the paste.
Making the pistachio paste
The below recipe is adapted from Pierre Herme recipe however I modified it a bit since the original paste was too sweet to my taste.
The starting point is roasting the pistachios, it's not a must (and it's not in the original recipe) but it certainly adds flavor and releases the nutty flavor in the pistachios.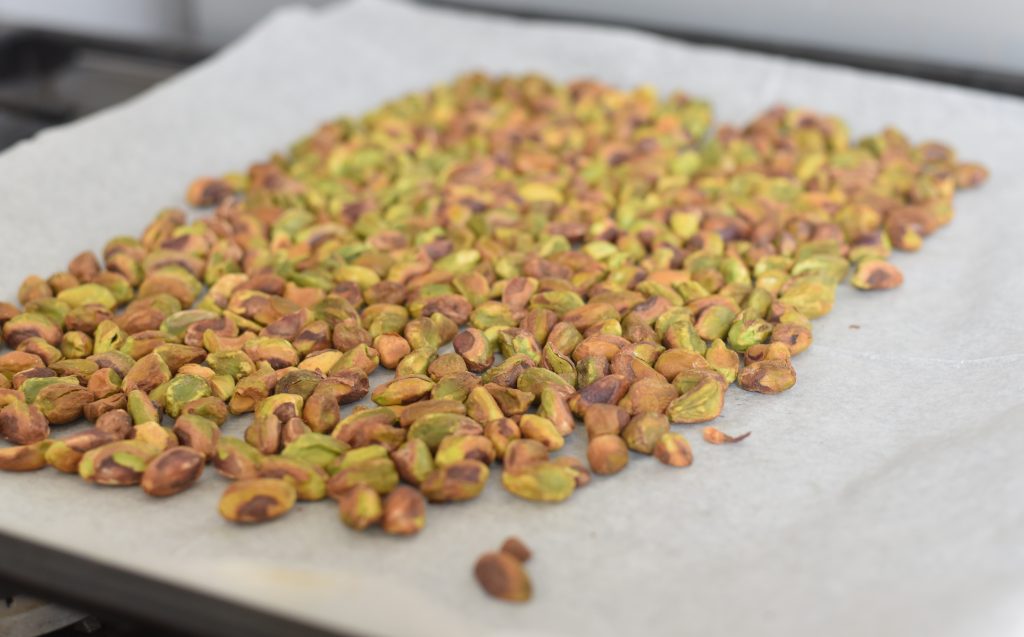 The second step is making a sort of sugar syrup (like making a candy), combining water and sugar. When the water reaches 121°c/ 250°F (thermometer is highly recommended) the liquids develop into a candy syrup, you will notice the effect of this syrup when it cools down, it immediately crystallized like a candy.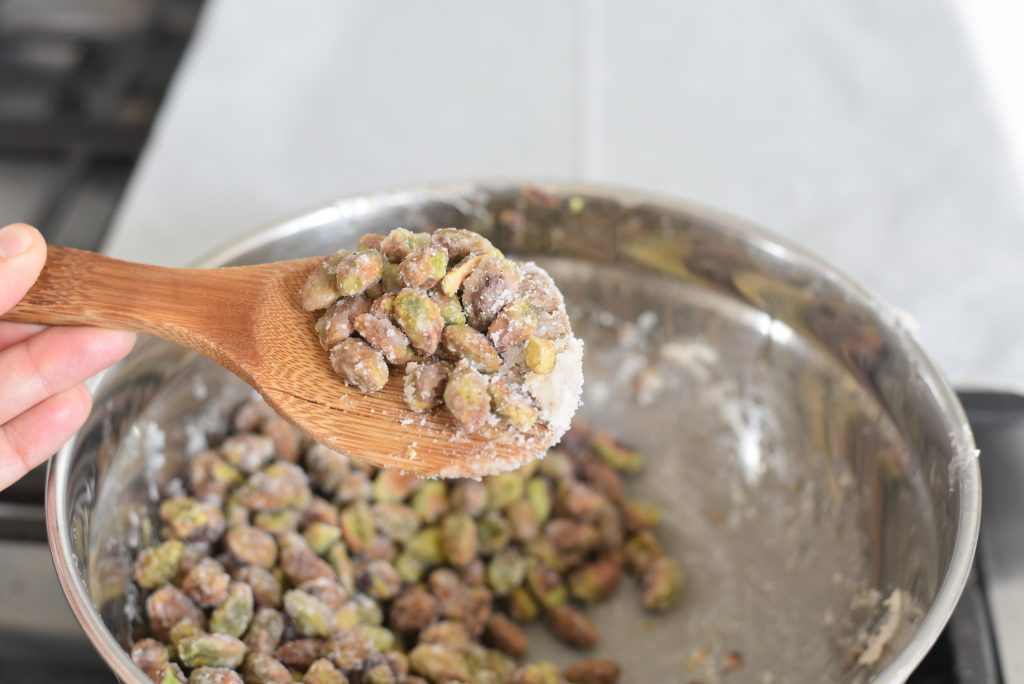 This is basically our sweetener and from this point all that's needed is blending all ingredients in a blender or a food processor into a smooth paste. If your paste is too thick you can always add water or oil, not more than 2-3 tablespoons will do the trick.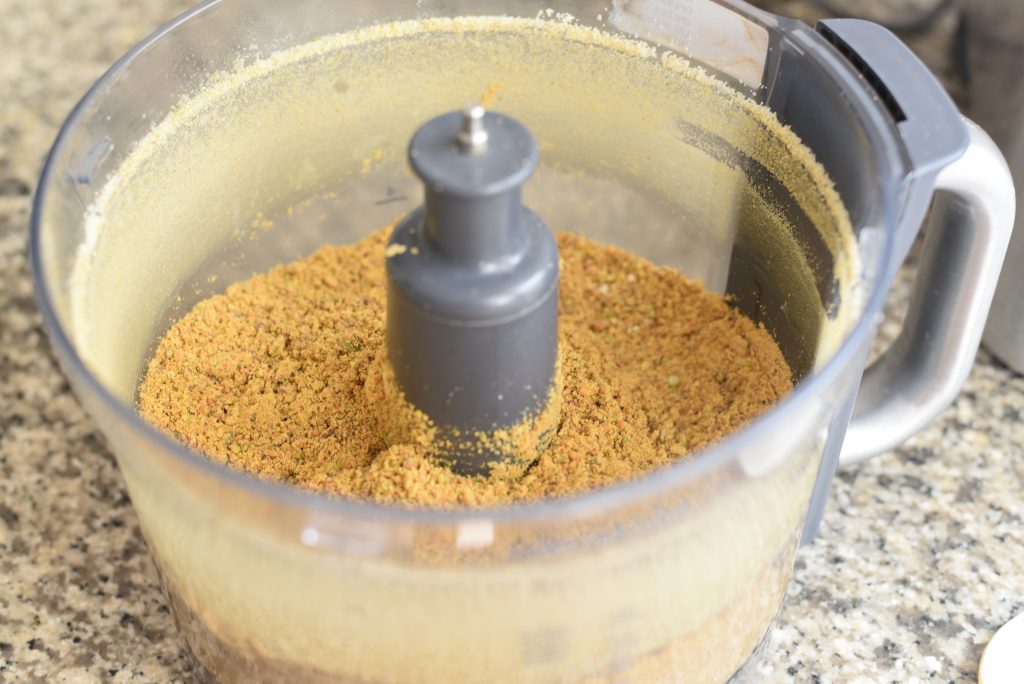 Storing the paste is in a sealed jar in the fridge, it can also be freezed, it will lose a bit of the aroma but will still be effective and strong since the pistachio percentage is high.
The paste can be used in every recipe that deems a pistachio paste, I used this paste and was very happy with the results when I made the Gluten free pistachio cookies, try making it at home, you will never buy this paste again.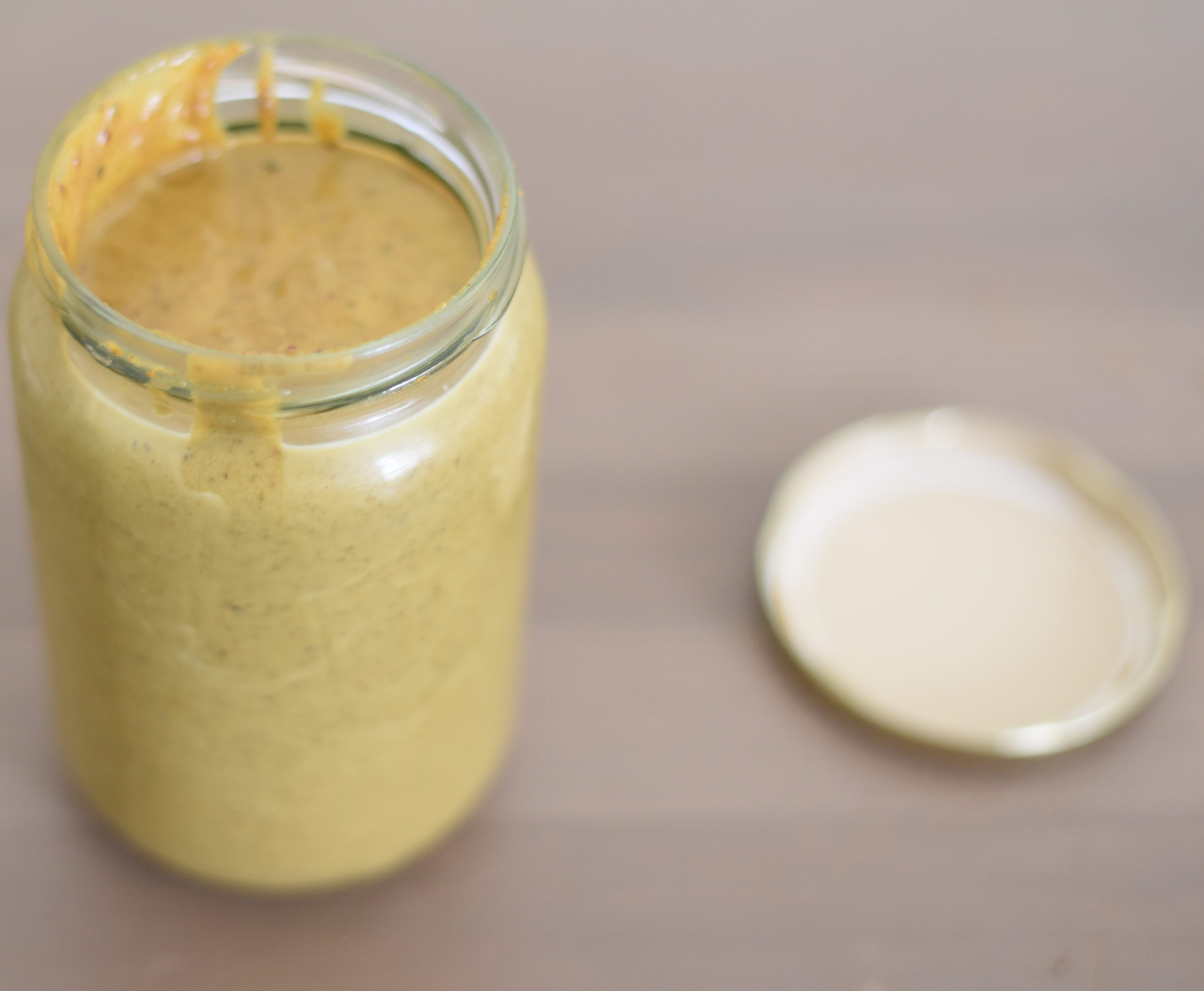 Ingredients
140g/ 5oz. raw unsalted pistachios
30g/ 1oz. ground almonds
45g/1½oz. granulated sugar
17g/ ½oz. water
3 drops of almond extract (optional)
1-3 tbsp. of water
Instructions
1
Preheat the oven to 170°c/ 350°F.
Bake the pistachios for about 10 minutes and take out to cool.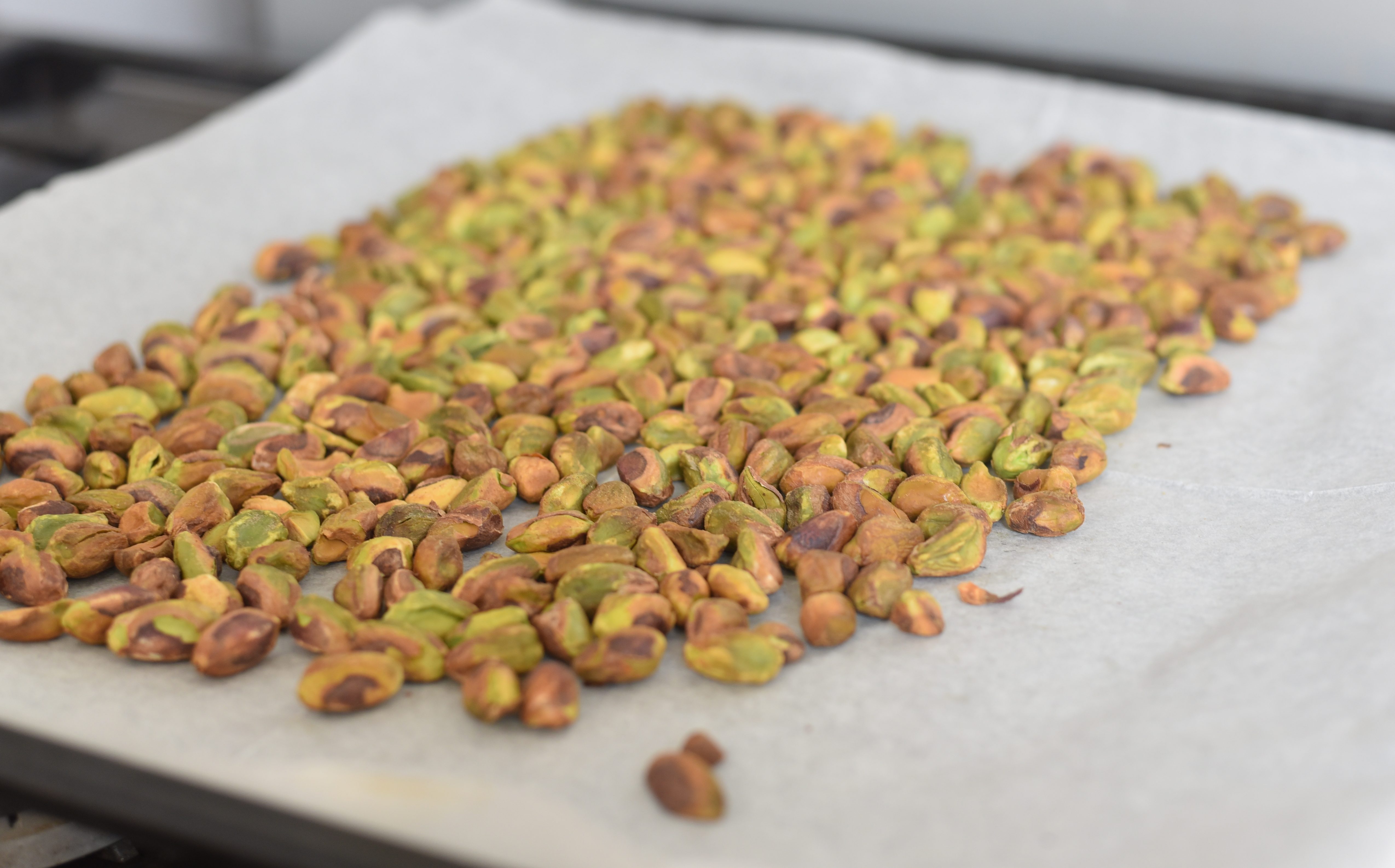 2
In a small sauce pan, combine the water and sugar , place on high heat until temperature reaches 121°c/ 250°F.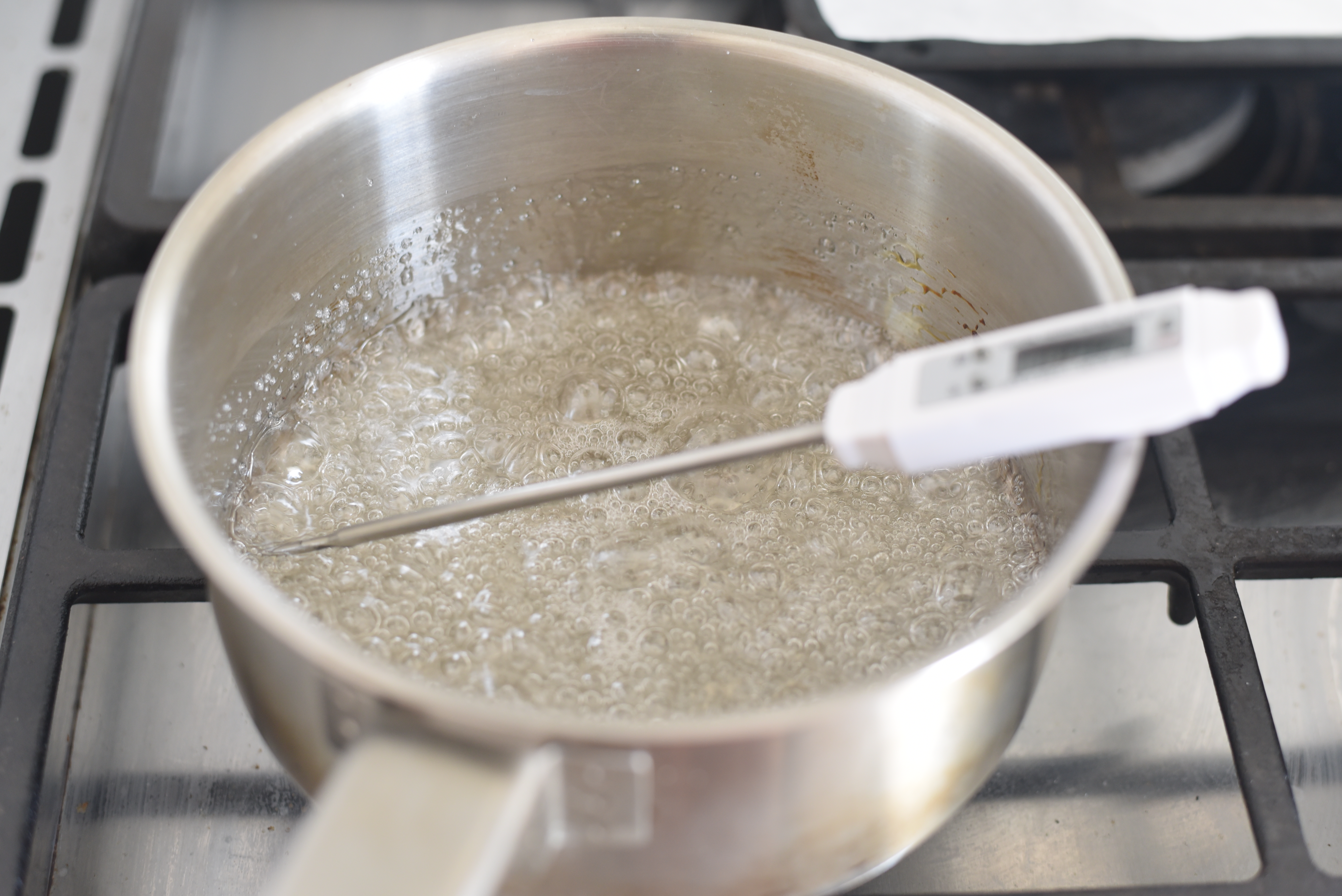 3
Pour the sugar syrup on the pistachios, they will be crystallized in a few seconds it is OK.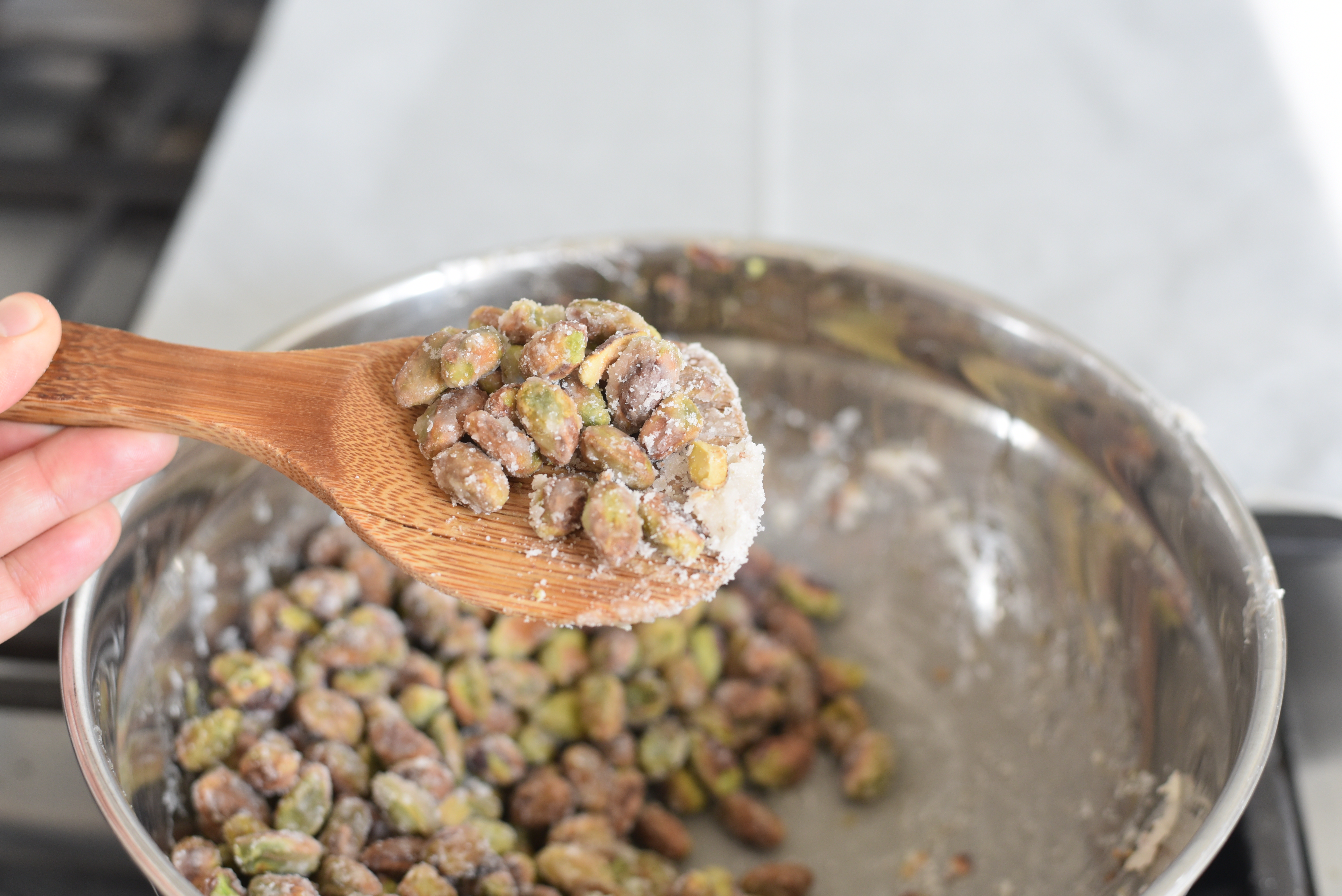 4
Place the crystallized pistachios and ground almonds in a food processor and pulse into a paste for 1-2 minutes.
Add the almond extract and water as much as needed until a thick smooth paste appears.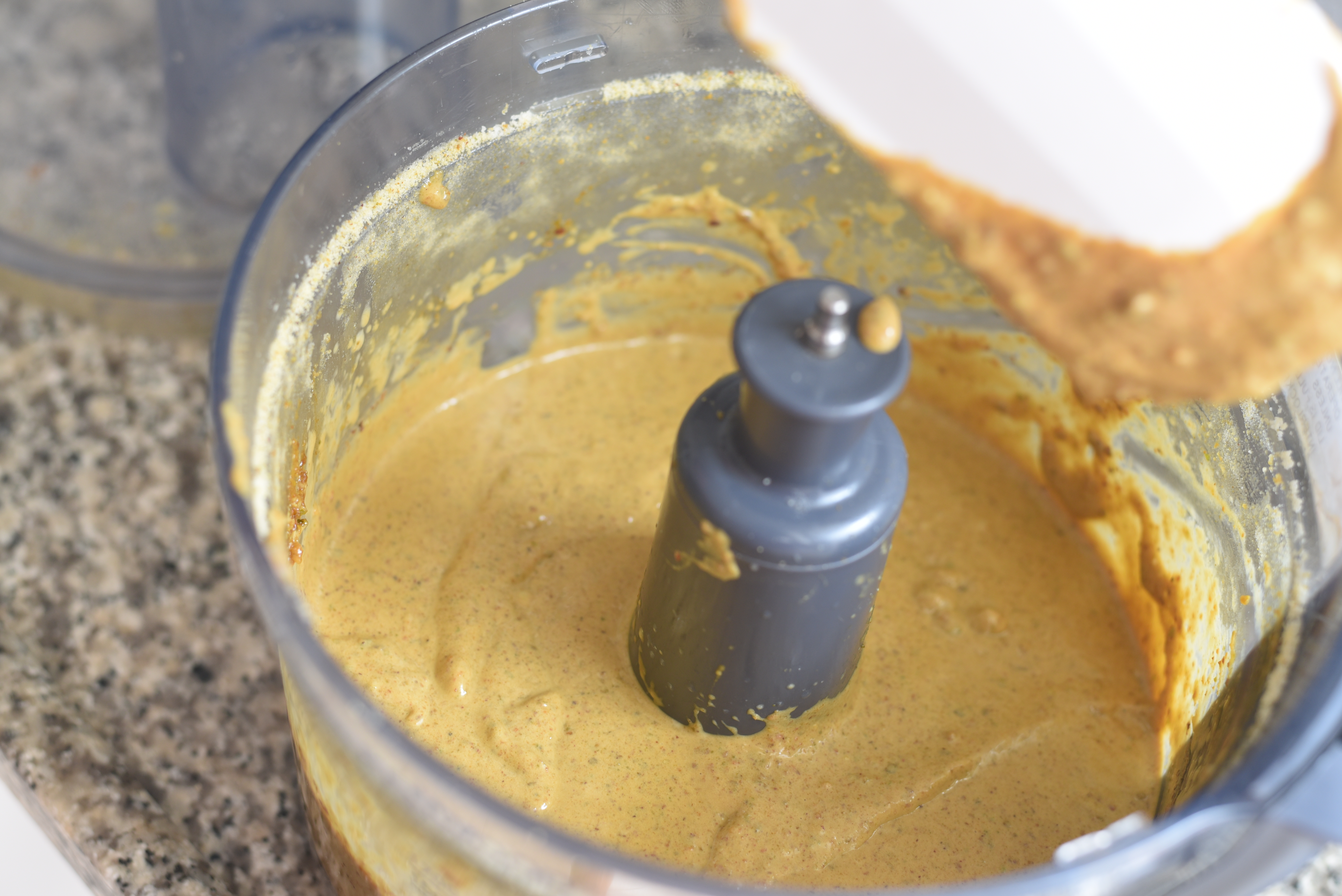 FPB_Admin