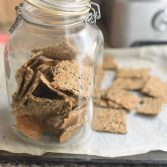 Whole-wheat and grains Vegan Spelt Crackers
When I'm looking for a healthy snack, something that I can eat as is or with a dip I make these vegan spelt crackers.
The name, Vegan spelt crackers, might not sound appealing, you probably thinking of a tasteless cracker that is indeed high in nutritional values but lack the taste, well, these crackers have it all, crispy texture with sesame and nigella seeds on top and a Mediterranean feeling with the zaatar in the blend.
Guidelines for the vegan spelt crackers
Make sure you are not taking the crackers out of the oven before they are completely dry, we are baking them on a low temperature of 150°c/300°F in order to get minimum color and maximum evaporation of liquids.
About 20 minutes after baking had started, make marks on the dough in order for them to be broken easily on the mark we made, I use a pizza slicer for the marks, its easy and comfortable.
If making 2 trays at a time like I do, work with the turbo function and rotate between the trays to ensure an even baking.
Spread a thin layer of dough on the baking sheet, it will make the crackers crispy like a cracker should be, I use a dough scraper to make an even layer.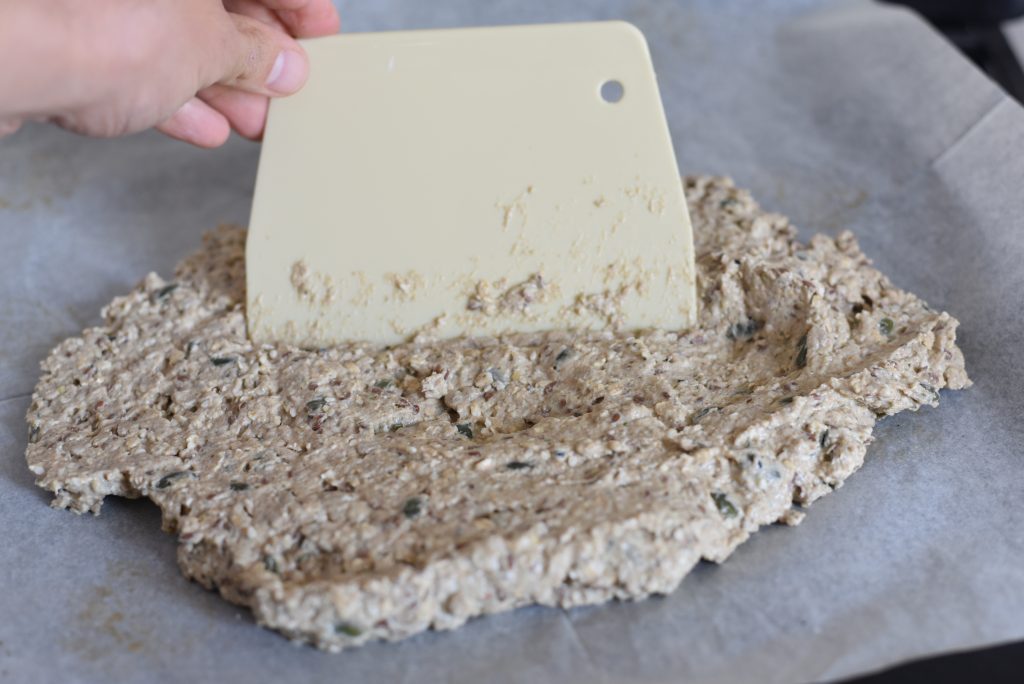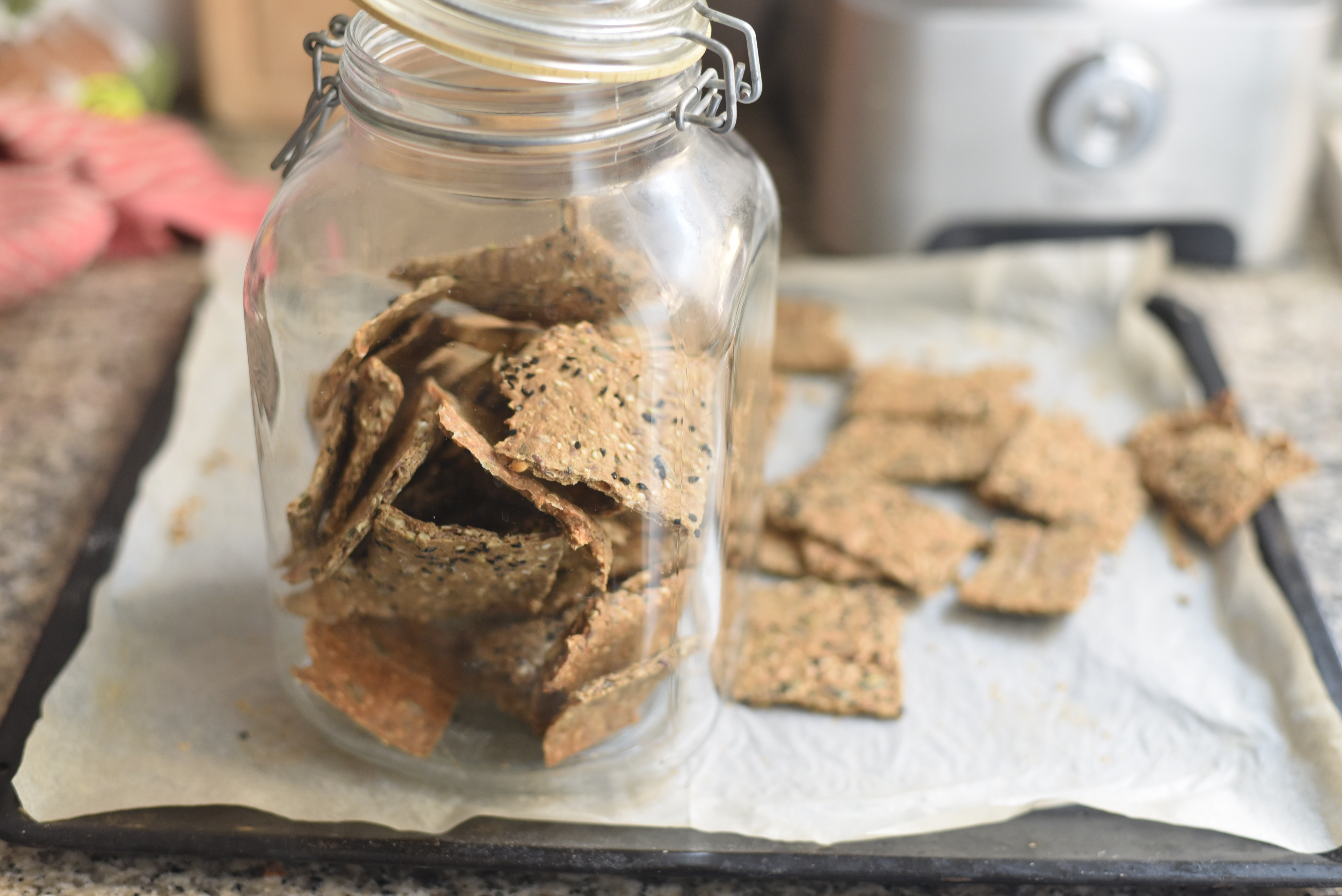 Ingredients
1 cup Spelt Flour
1/3 cup Whole wheat flour
1/3 cup Rye flour
1 cup Quick oats
½ Liter/ 17oz water
1/4 cup Olive oil
3/4 cup sunflower seeds
1/4 cup Pumpkin seeds
1/4 cup sesame seeds
1/4 cup Flax Seeds
1 tbsp. Salt
2 tbsp. Za'atar
Nigella seeds (sprinkle on top)
Instructions
1
Mixing the dough ingredients
: Preheat the oven to 150°c/ 300°F, set on the turbo function.
In a large bowl, place all the dry ingredients except the nigella seeds, add the olive oil and slowly pour the water until you reach a runny texture but not watery one, it needs to be a bit firm.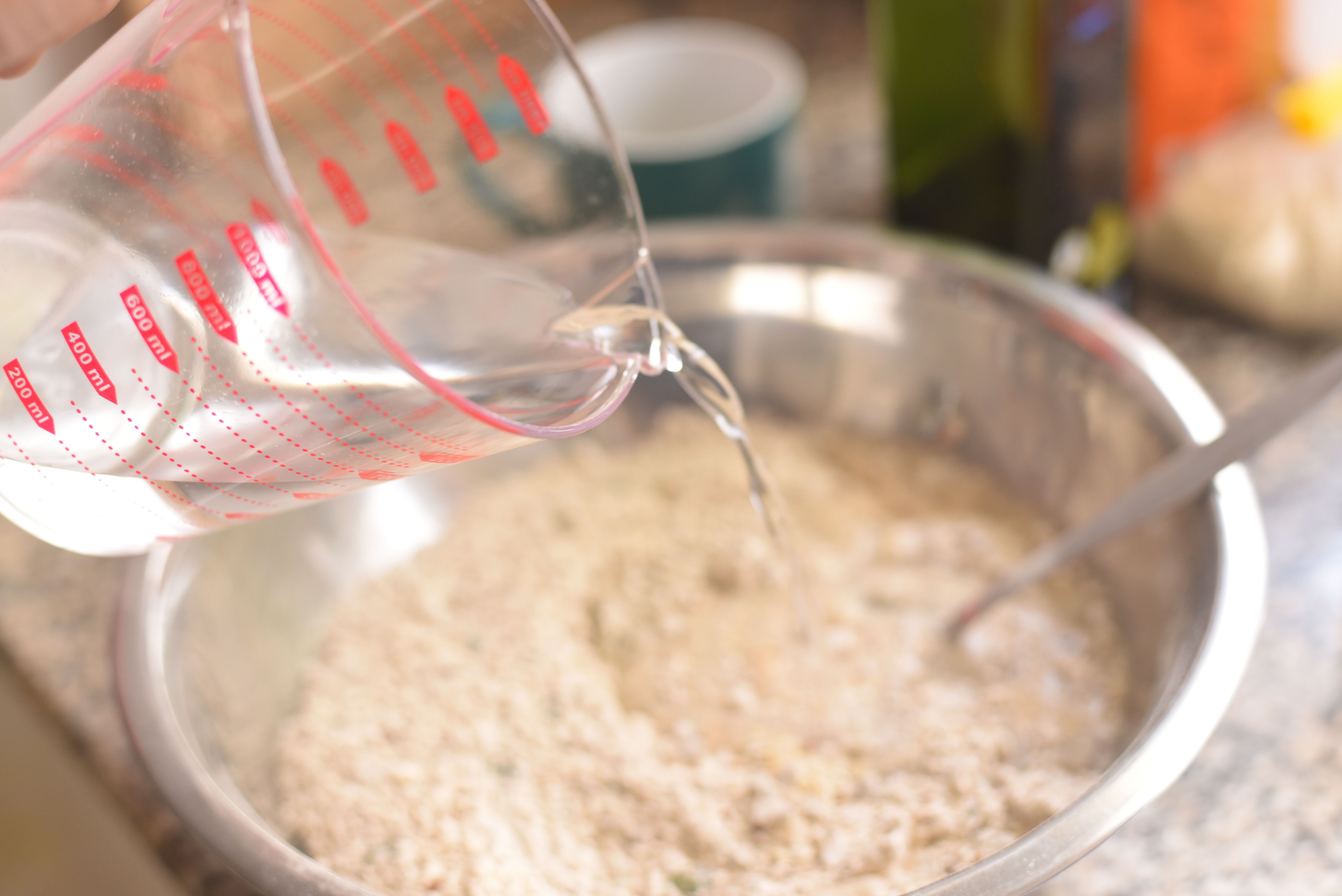 2
Spreading the dough
: place two large baking sheets with parchment paper and pour half of the dough on each.
Spread the dough in a thin layer evenly using a spatula or a dough scraper.
sprinkle the nigella seeds on top.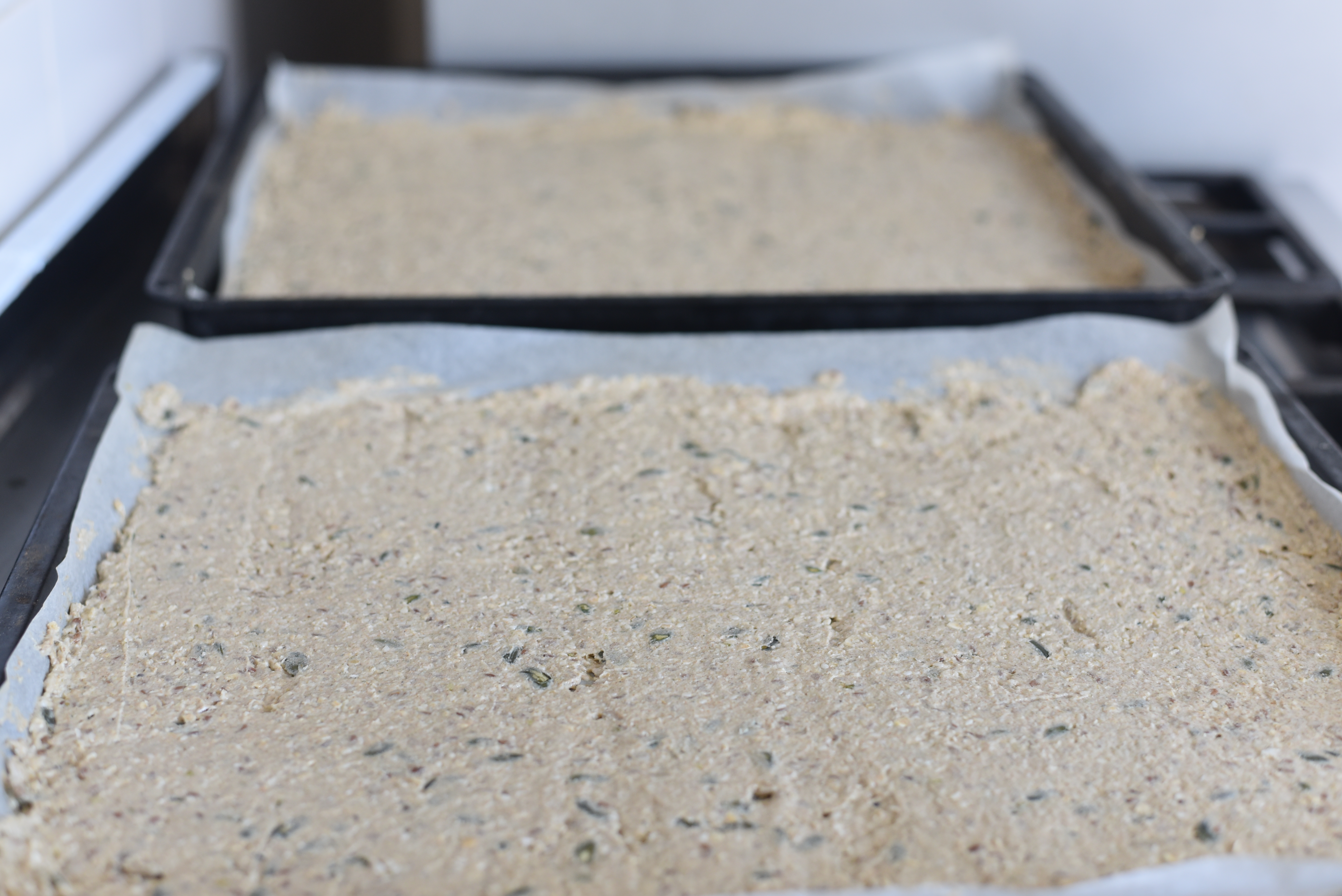 3
baking and shaping
: Insert the baking trays into the oven and bake for 20 minutes. Take out the baking pans and make some rectangular marks in order for the crackers to break on the marks we set, it's important not to cut all the way thru, just half way.
Place the crackers back into the oven, rotate between the trays and bake for another 20 minutes. rotate the trays again, reduce temperature to 130°c/ 260°F and bake for another 10-15 minutes.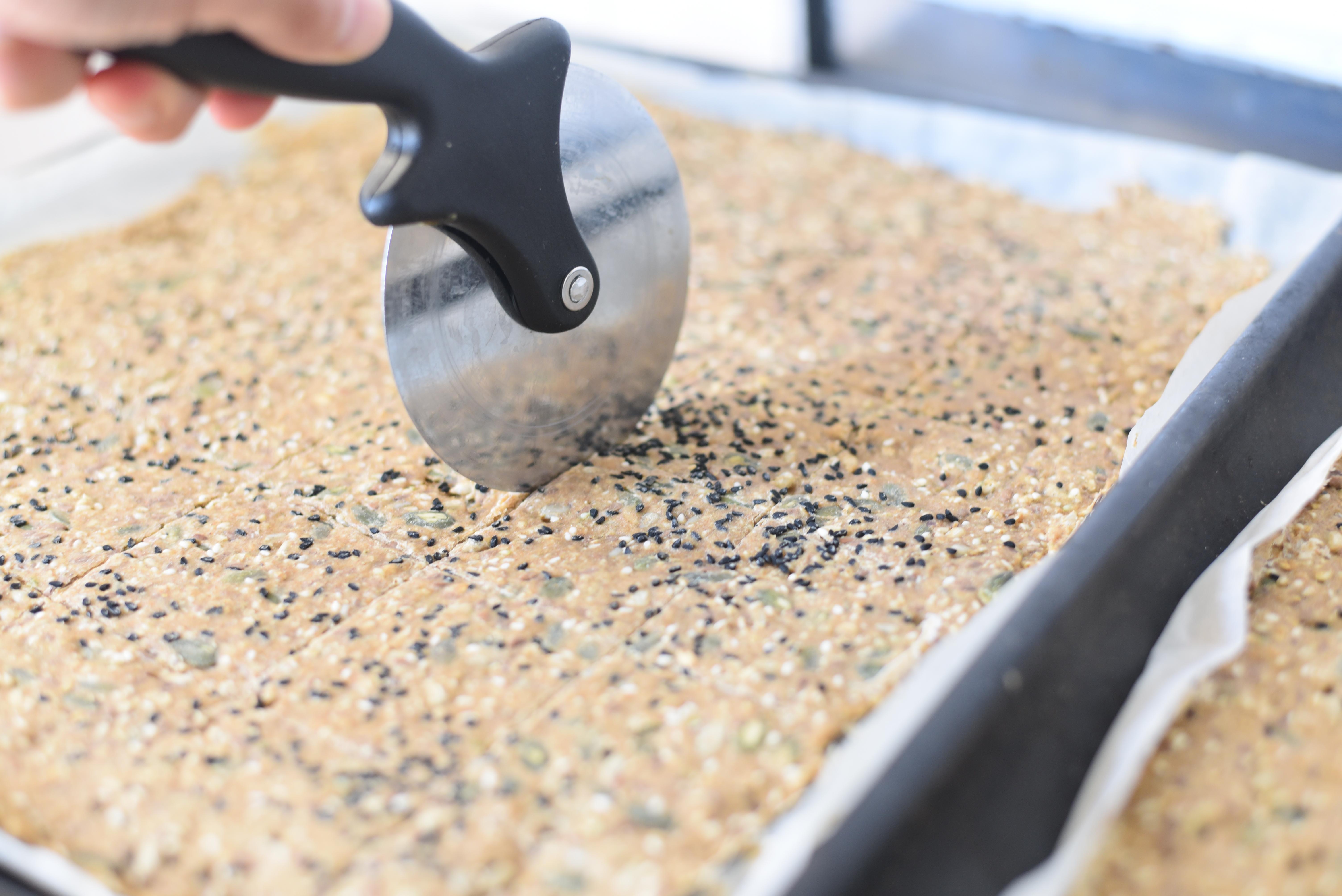 4
Take out the crackers, let them cool down for 5 minutes and break them on the mark while hot, yes it will burn your fingers a bit but it's important to break while they have not completely cooled down if you want a straight clean line for these crackers.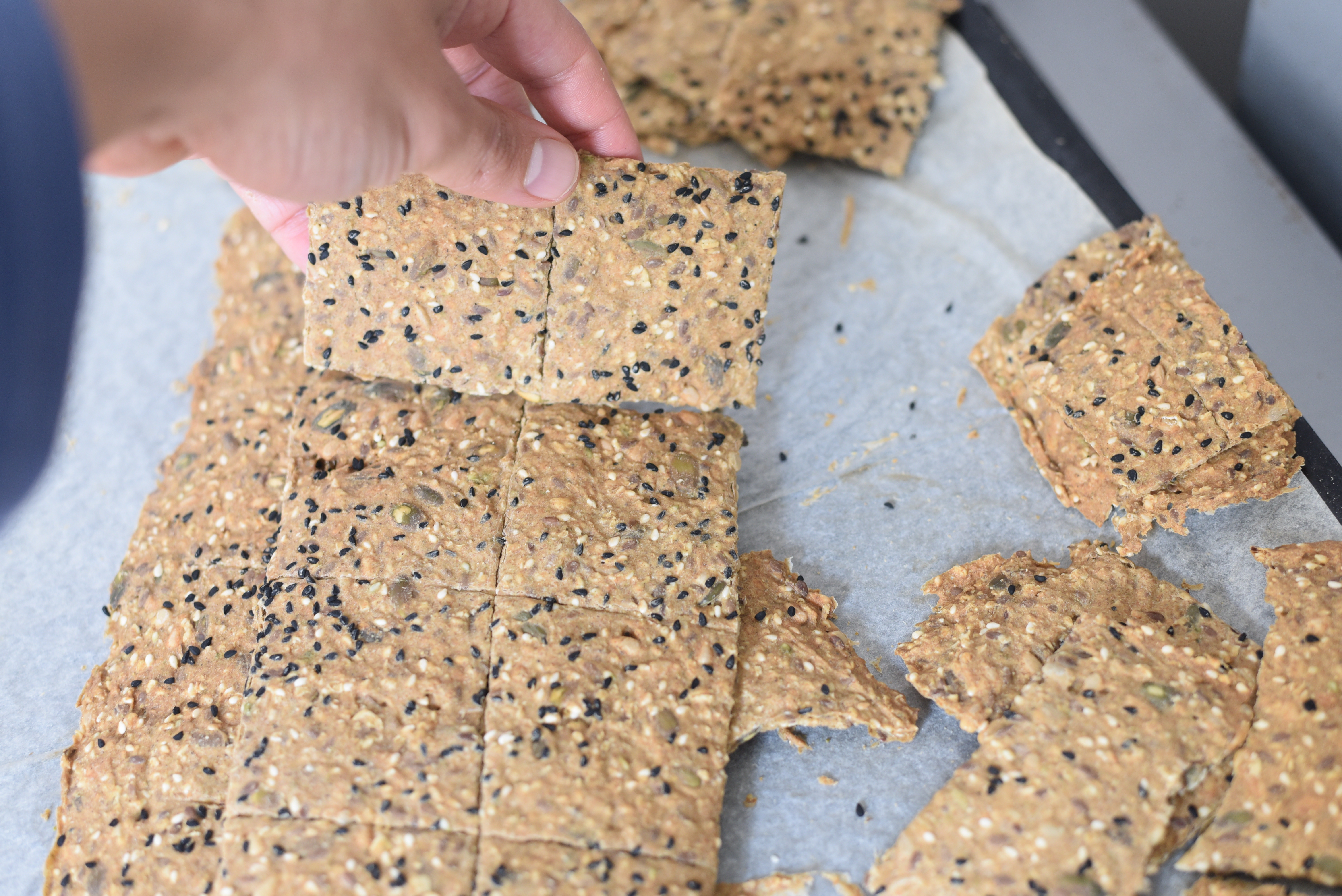 5
Serve immediately or keep in a sealed cookie jar for up to 3 weeks.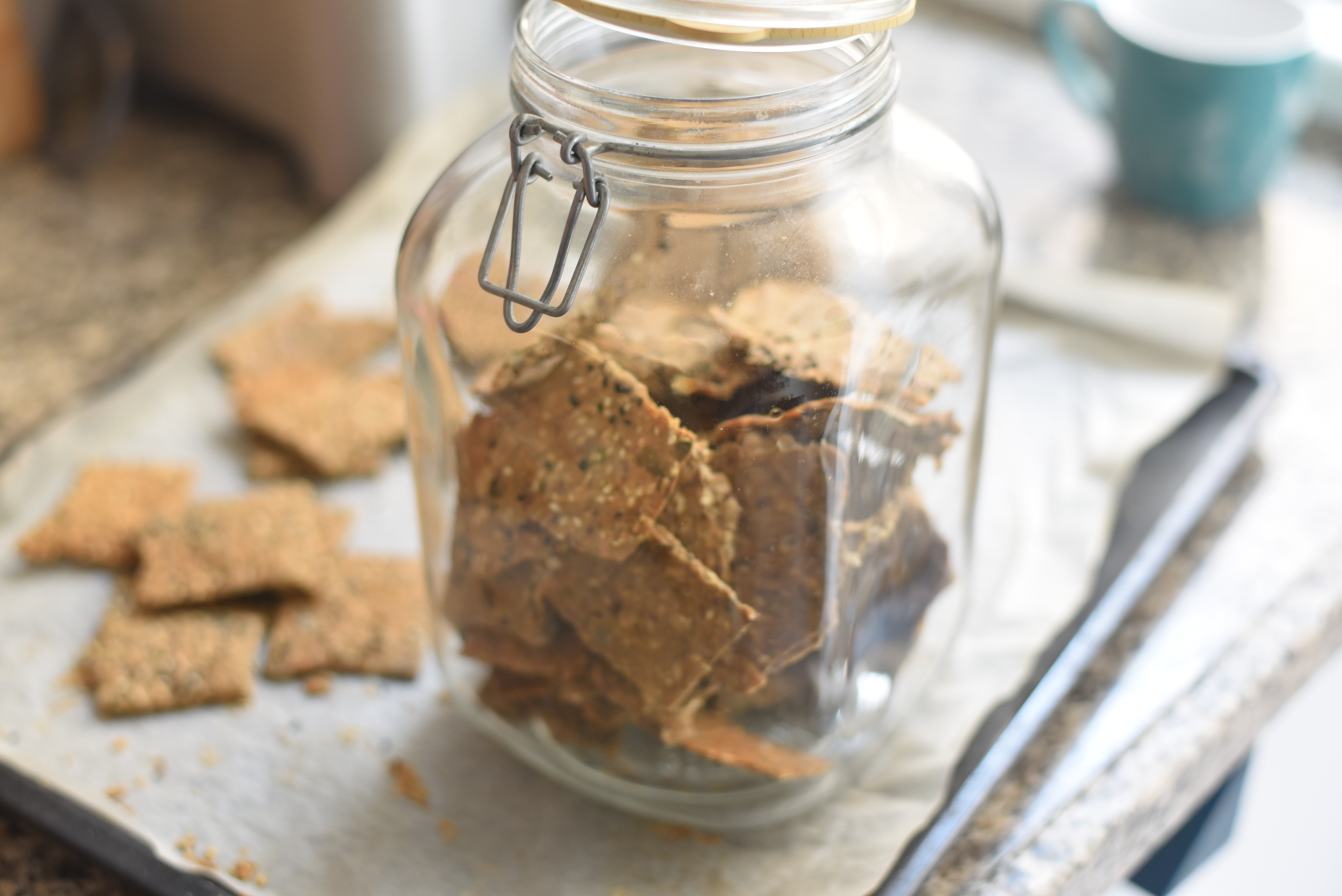 Summary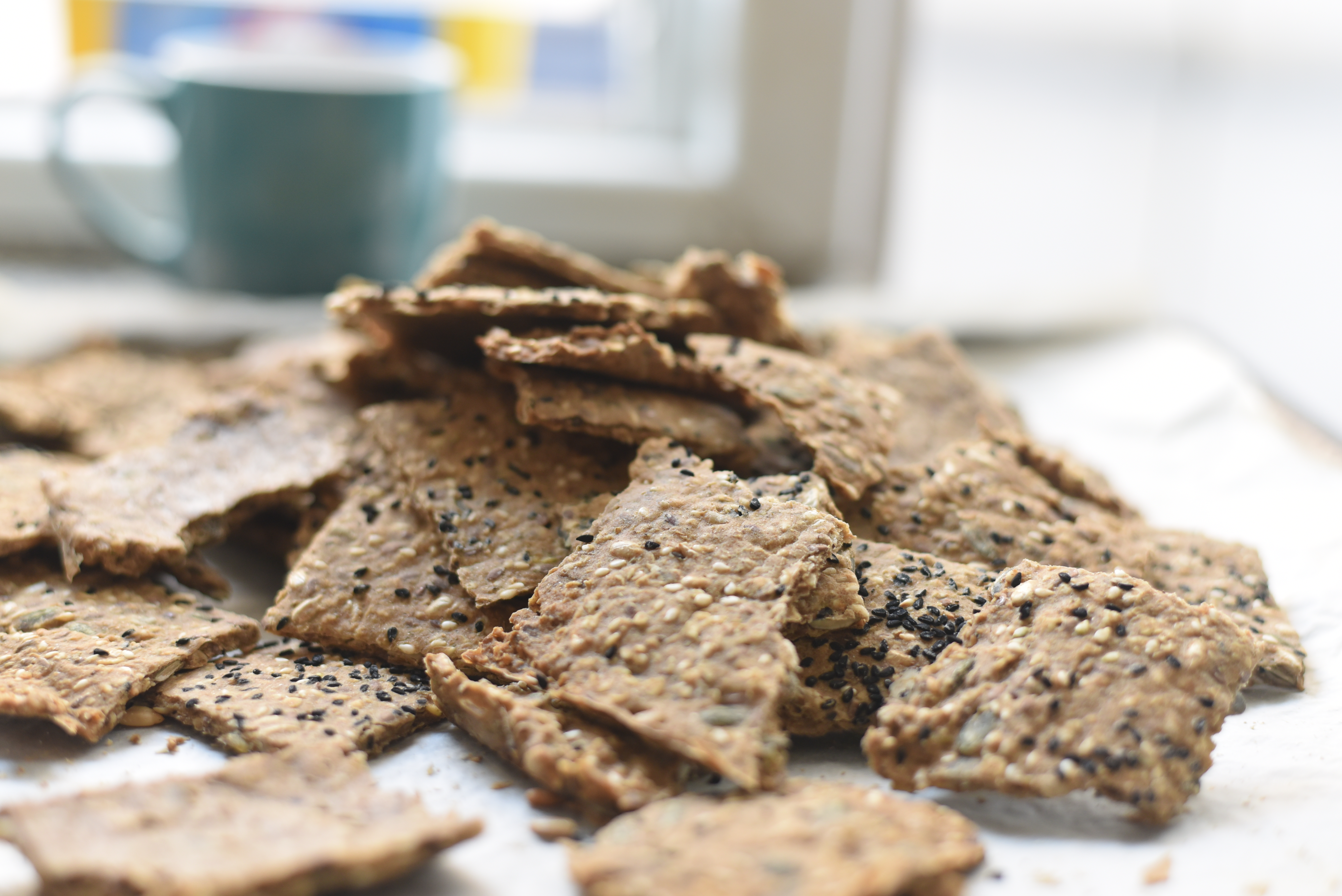 Recipe Name
Published On
Preparation Time
Cook Time
Total Time
FPB_Admin