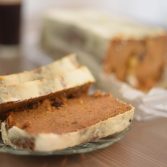 Ultimate Carrot cake with Sour Cream Frosting
When it comes down to cakes I always go back to, the carrot cake is one of my kitchen stars, It's just a great cake, so simple so good.
There is something about pound cakes that are just a perfect pair for me by a good cup of coffee or tea. carrot cake is a light dessert cake and is not heavy or sweet like the fancy cream cakes, it's the perfect cake for entertaining when you need to make a big amount of cakes for a big crowd.
Carrot cake guidelines
Just throw all ingredients to your mixer bowl and you're fine, right? well you might have an eatable cake but it will not be a great one, here's some pointers I've picked up over time.
mix the butter and the sugar for a relatively long period of time, I mix for at least 7 minutes, we want to end up with a puffy pale mixture.
Use a big amount of carrots, it's not a real carrot cake without a heavy carrot presence, plus, having a big amount of carrots adds fibers and nutritional values, it also allows us to reduce the amount of sugars dramatically because of the high natural sugar amount in the carrots.
Bake for at least an hour when using the large pound cake pans, it might sound like a lot of time but a pound cake which is not fully baked will be a disaster. Check for consistency of the cake by inserting a toothpick to the cake every 10 minutes after 50 minutes of baking to make sure the cake is perfectly baked, not undercooked and not overcooked (nobody like a dry cake).
Use spices, carrots just go so well with cinnamon, vanilla, nutmeg and ginger, but don't overuse them since they are very aggressive in flavor.
Don't be afraid in using whole-wheat flour, it's a great match for this cake, it will add depth of flavor while the texture still remains light and airy as with white flours.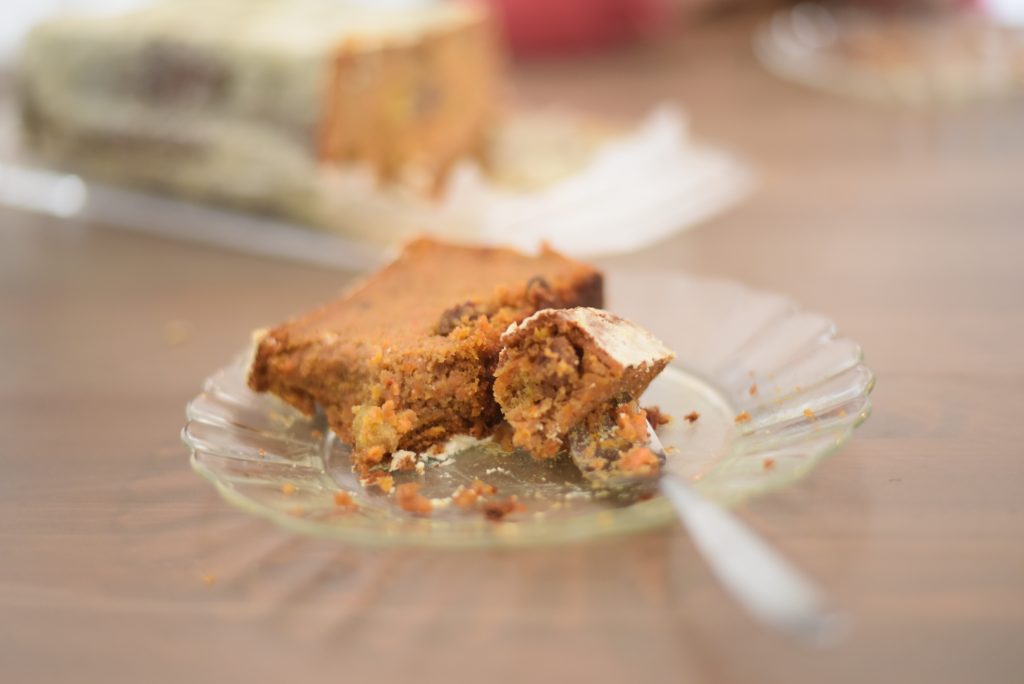 Carrot cake frosting, do I really need it?
You really don't, I like the cake without frosting just as I like it with frosting, the icing adds depth of flavor as well as a different texture, but it's up to you if to add it, the cake is just as good without it.
I see on many recipes heavy cream frosting that takes time, effort and adds a lot of calories, it's not needed, I always use a simple sour cream and sugar icing, baked for a few minutes to become stable, that's it, I'm after the sour taste to contradict the sweet flavor of the cake.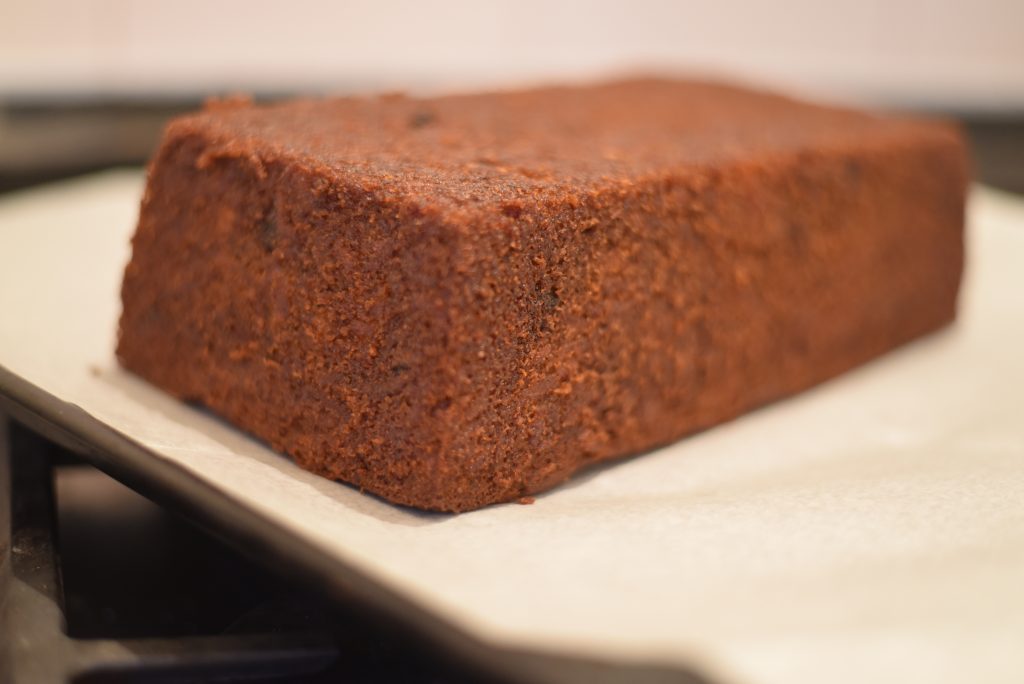 Carrot cake is a great cake to make, I always recommend beginners to start with this cake since this cake will bring good results for the new bakers but for the professionals, you can make a great cake that any restaurant will be happy to serve with
Happy baking!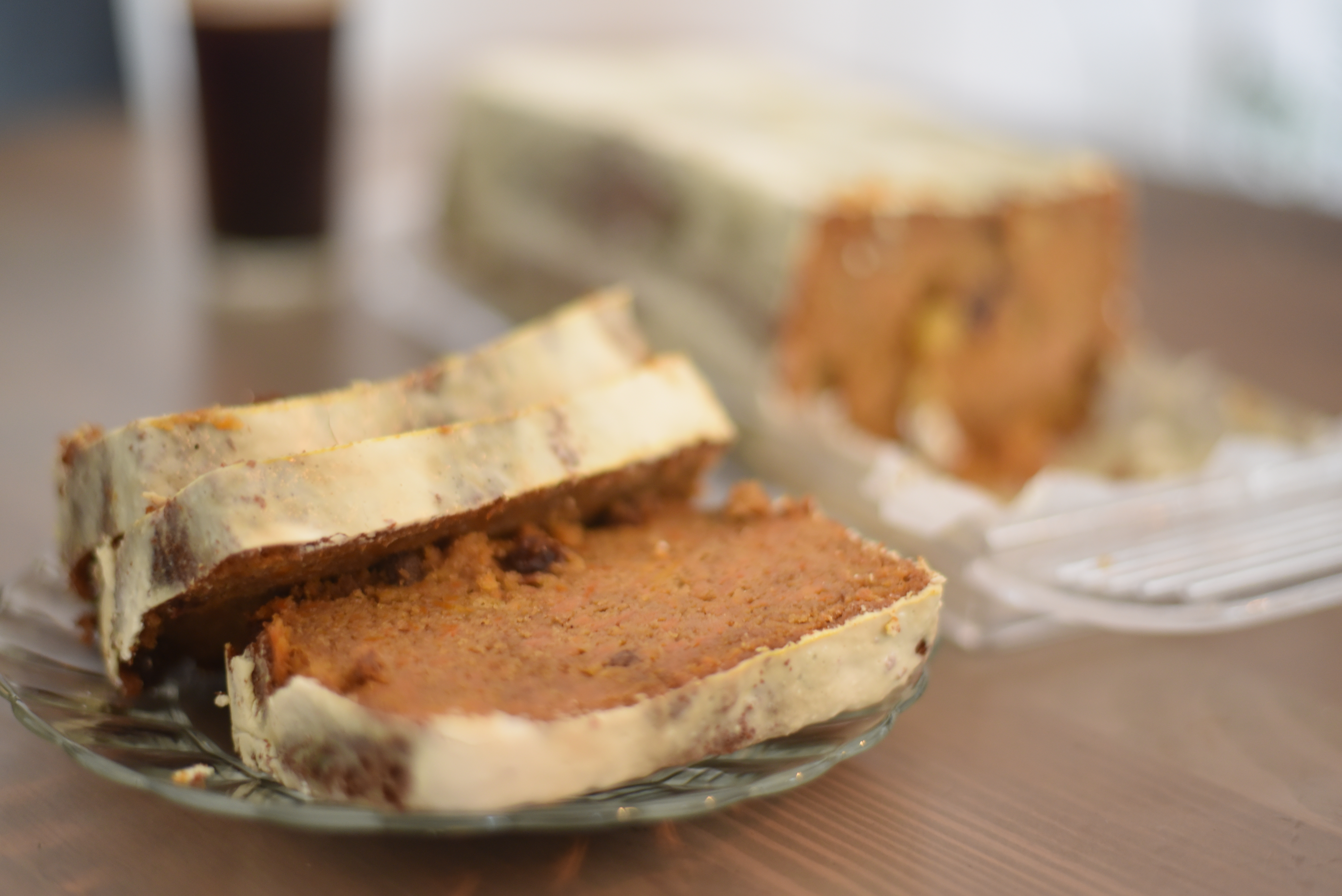 Ingredients
260g/ 6oz. whole-wheat flour
130g/ 4½ oz.Vegetable oil
100g/ 3½ oz. softened butter
50 ml/ 2oz. water
3 large eggs
130g/ 4½ oz. brown sugar
1tbsp. baking powder
1tbsp. Baking Soda
2 tbsp. Date honey
1 tsp. cinnamon
1 tsp. ground nutmeg
1 tsp. ground Ginger
1 tsp. Vanilla extract
6 medium-large grated carrots
½ cup Raisins (Mix of Golden and Dark)soaked in water for 30 min and drained
For the frosting
1 cup/ 200g Sour cream
2 tbsp. powdered sugar.
1 tsp. Vanilla extract
Instructions
1
Preheat oven to 170°c/ 340°F.
Set a stand mixer bowl fitted with the paddle attachment, add the softened butter and sugar, whisk for about 7 minutes, until the mixture is pale and airy.
add the eggs one at a time, wait until fully incorporated and drizzle the oil.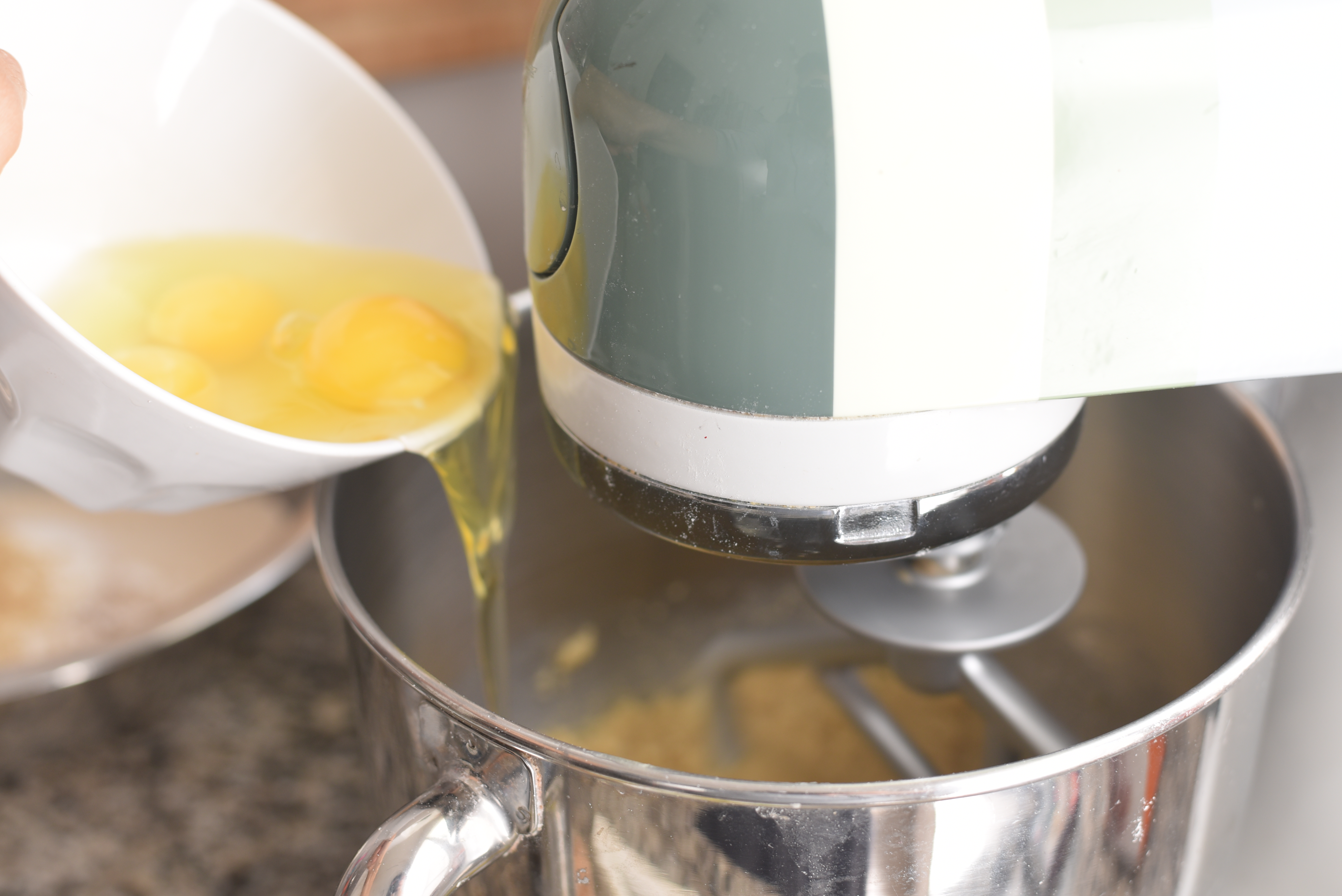 2
In a separate bowl, mix the all dry ingredients, flour baking soda, baking powder, Cinnamon, Ginger and nutmeg.
Add the dry ingredient to the mixer bowl and whisk for another 2 minutes until smooth.
Pour in the water, vanilla extract and date honey, mix for 1 more minute.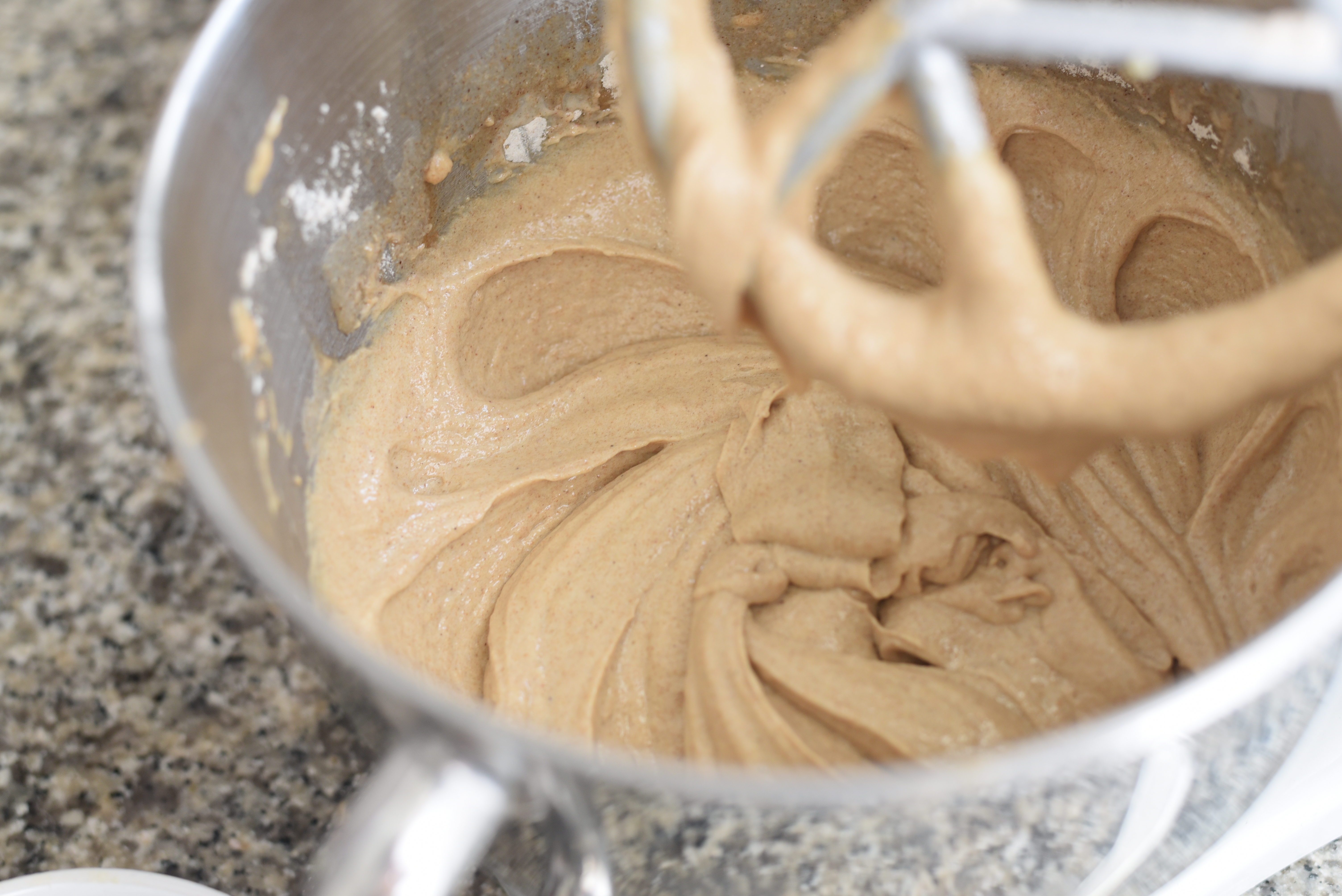 3
Add the carrots and raisins to the mixer bowl and mix for up to 30 seconds, just until all ingredients are fully incorporated.
Pour the batter into the loaf pan, or 2, if you're interested in 2 smaller cakes.
Bake for 1 hour to 1hour 15 minutes, depending on the portion of the carrot cake in the pan.
Insert a toothpick to check that the inner cake is ready, it should be dry with wet crumbs on it.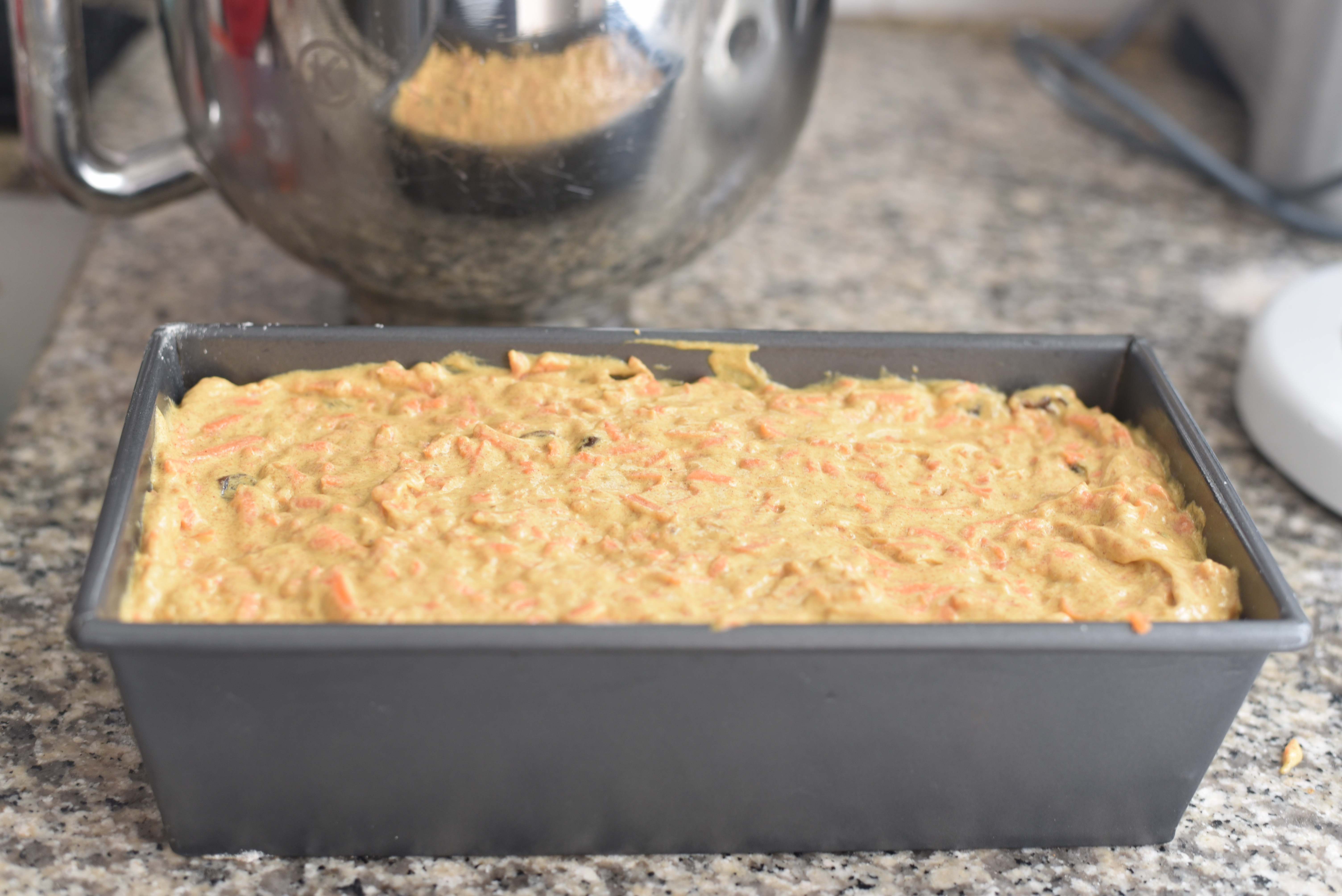 4
Keep the oven working and set the cake aside to cool.
While the cake is cooling down, we will prepare the
sour cream frosting
by adding the sour cream, powdered sugar and vanilla extract to a bowl and mixing gently with a spoon (the sour cream frosting amount is for one loaf, if making 2 smaller cakes double the quantities).
Release the cake from the loaf pan and cover with the frosting.
Place back in the oven for another 7 minutes (not more than that), we just want the frosting to stabilize a bit.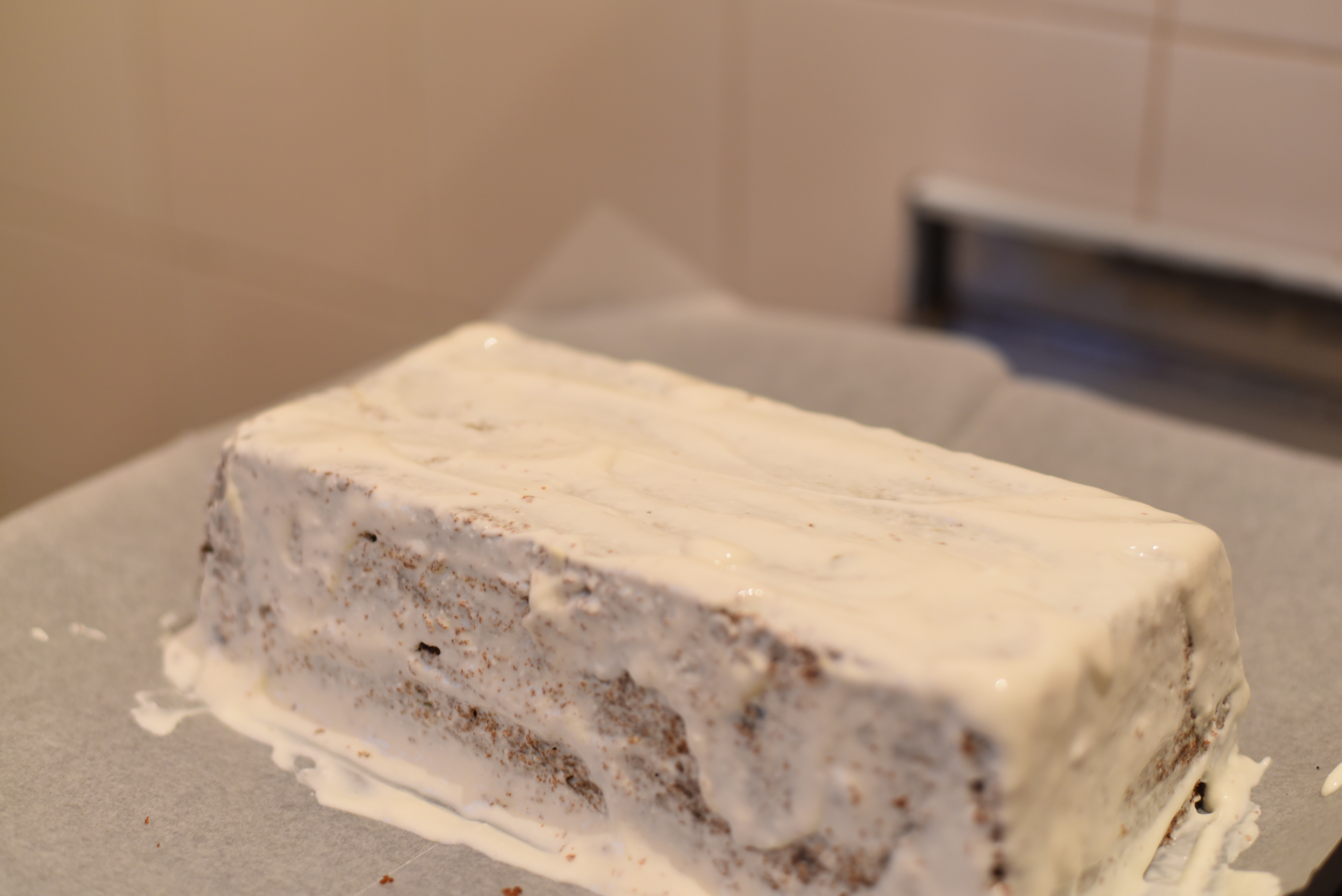 5
Let the cake cool for another 30 minutes on the counter or 10 minutes in the fridge and serve.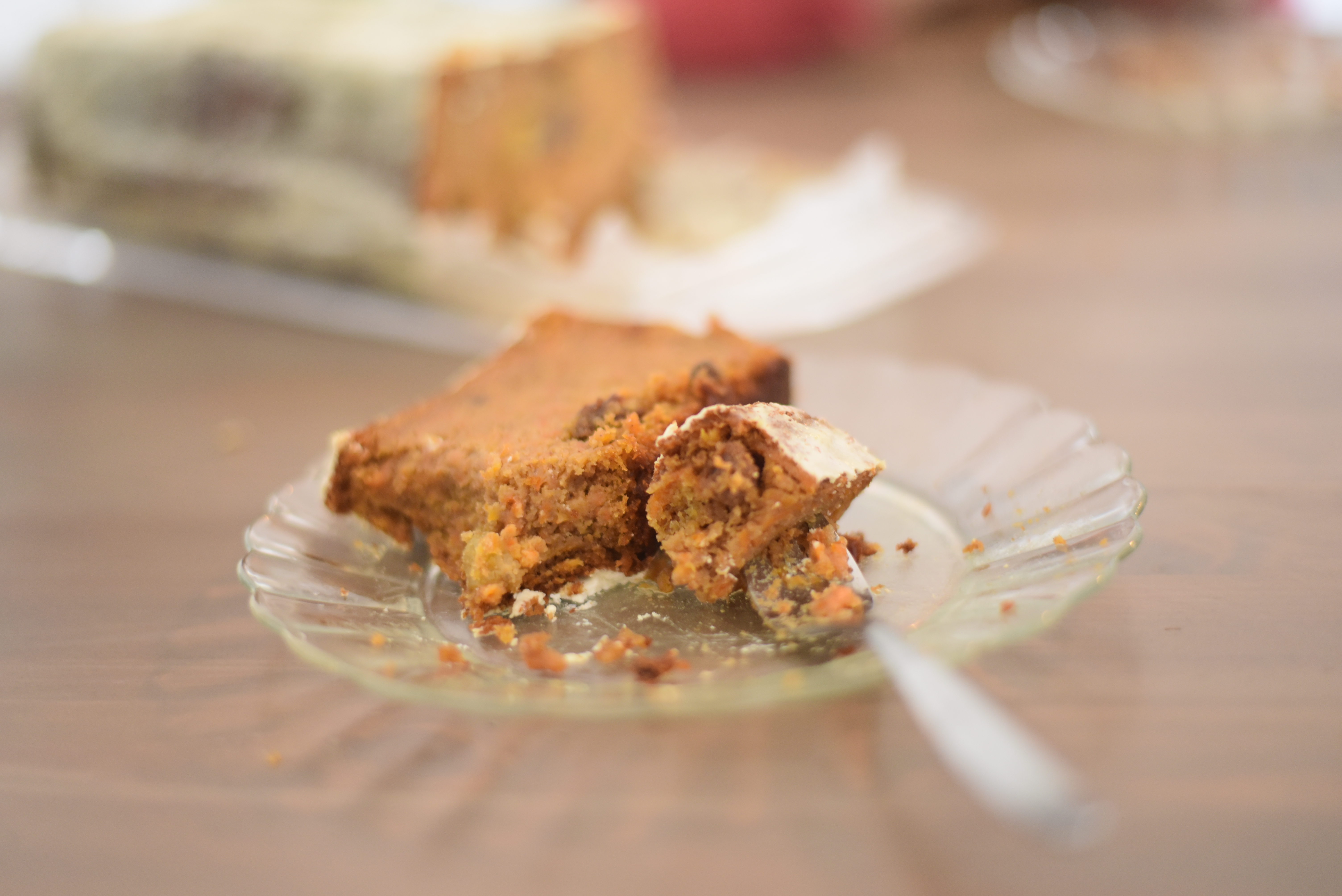 Summary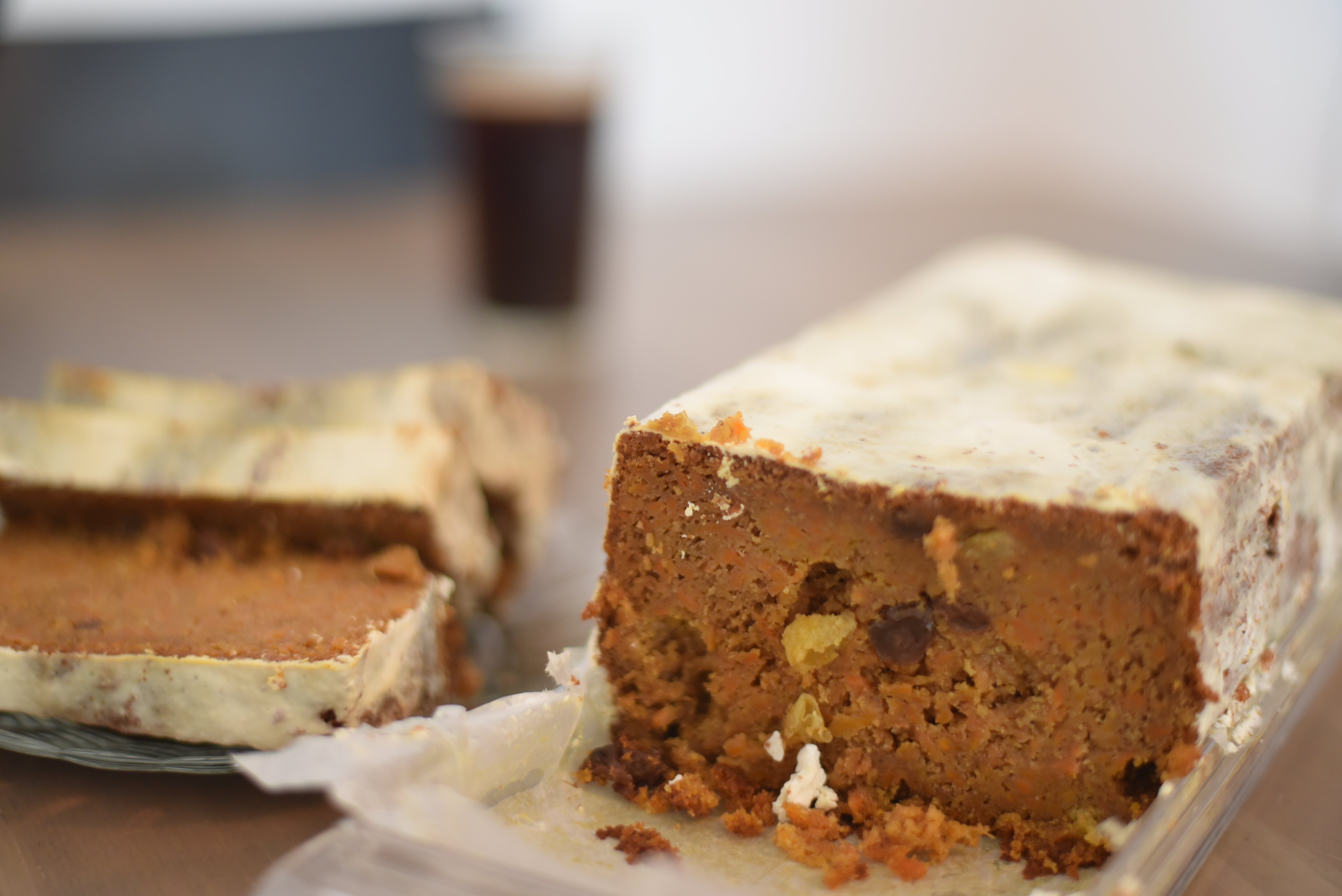 Recipe Name
Published On
Preparation Time
Cook Time
Total Time
FPB_Admin