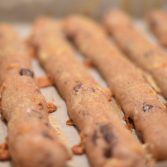 Cheese and olive rye bread sticks
When I first made these incredible bread sticks I didn't believe bread can be so addictive, I mean these cheese and olive bread sticks are just too good.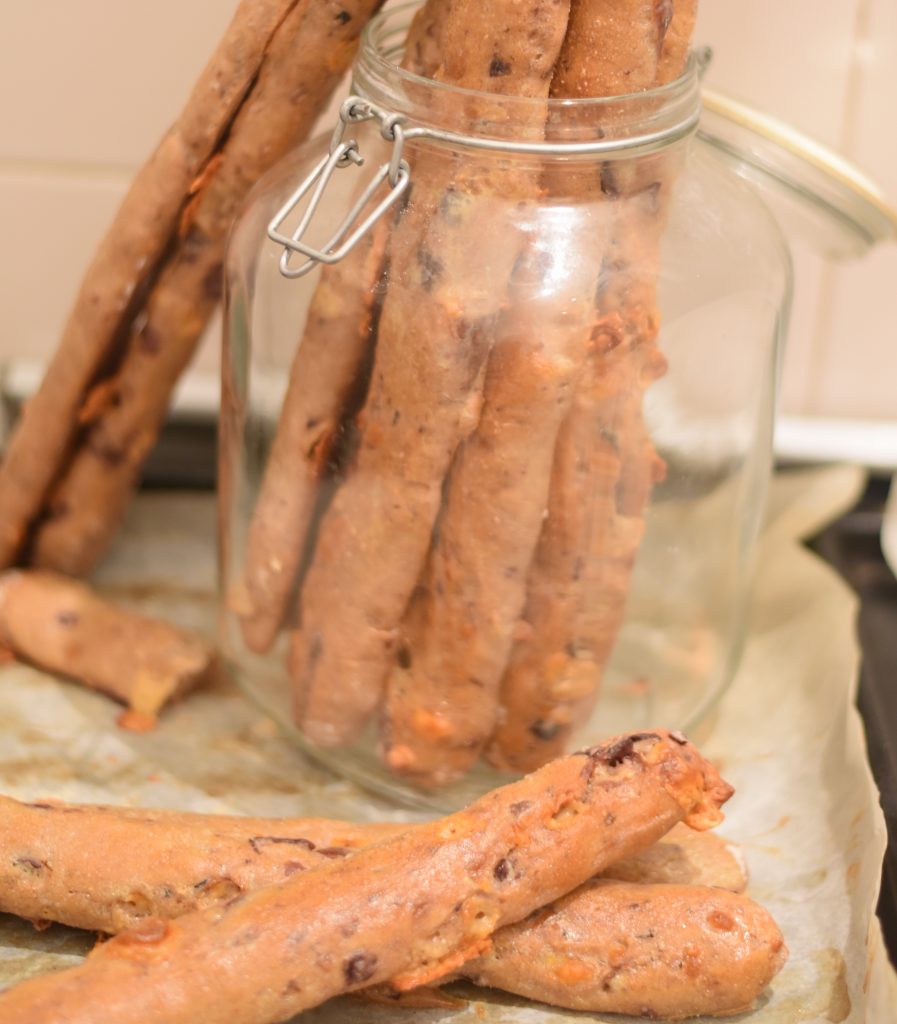 The process for the cheese and olive bread sticks is similar to making regular bread dough, I started with a rye biga, don't skip this part. In a short proofing dough, it's essential to add depth and the rye biga is a great flavor booster, you will see that the bread is not flat, it has layers of complexed aromas in it when using a pre-fermented dough.
The final dough is 50% white all-purpose flour and 50% rye flour (the biga) so the bread sticks feel airy and light, even though they are packed with cheese and olives.
Don't expect this dough to increase its volume by a lot it's a heavy dough and the cheese does not make it easier for it to rise, I would say it will rise about 30% its original volume, nevertheless its light in texture.
This recipe yields between 12-16 breadsticks, depends on the size you roll them, if making more than 16 sticks you will need to adjust baking time and reduce it by a few minutes to avoid dry and stiff breadsticks.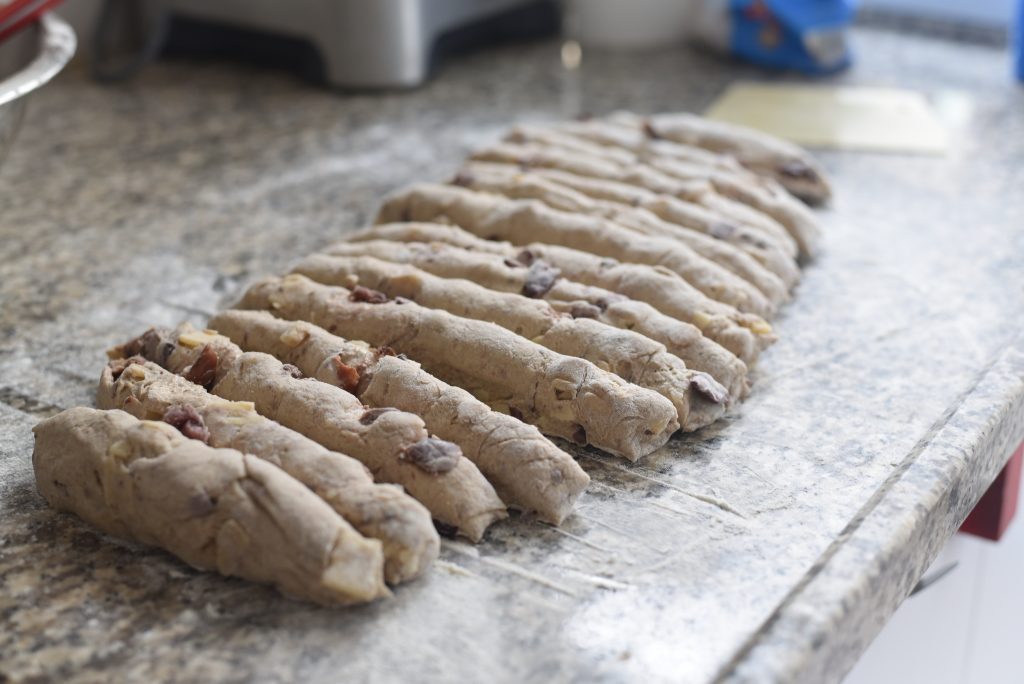 Baking time is fairly fast, about 22 minutes per baking pan of 6-8 sticks, don't get fooled with the golden color of the bread sticks, the egg wash will make it appear darker than it really is, so be patient and wait the full amount of time.
Like any bread, this is no different and we also use steam in order to generate a nice crust around the cheese and olive bread sticks, the inner sticks will be nice and tender and the exterior will be crunchy, just like we love to eat our daily bread.
For a Vegan version of this recipe just remove the cheese from the breadsticks, you can replace it with any variation that comes to your mind, dried tomatoes, thyme, pecans, walnuts etc.
So, get yourself your favorite dip, I like olive tapenade or dried tomato paste (or just a simple olive oil) and serve these bread sticks as a great appetizer to any meal because you can't really have enough of these breadsticks, so they actually build a great appetite for the main course.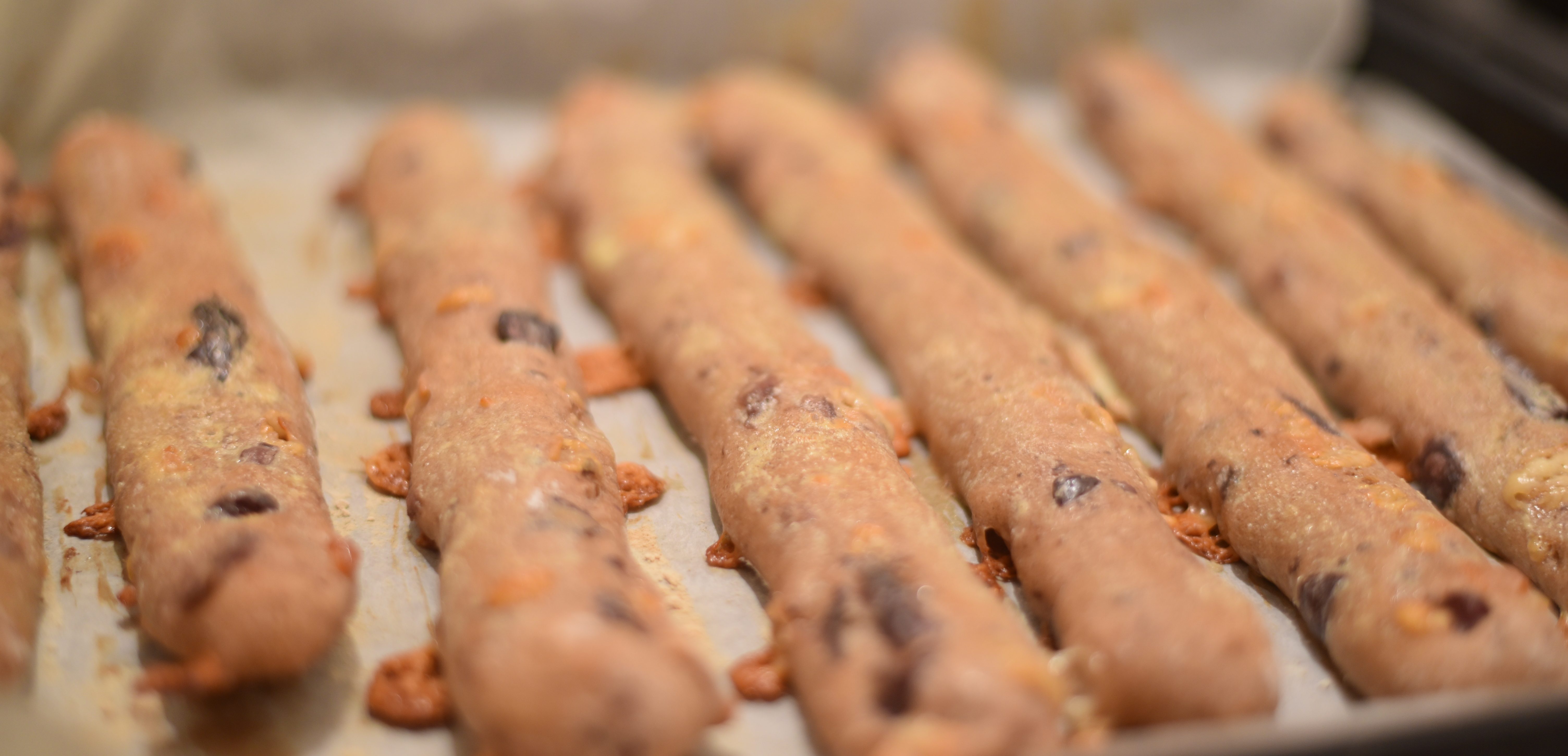 Ingredients
For the Biga
300g/ 10oz. Rye flour
180g/ 6oz. water
1/8 tsp. (pinch) dry yeast
olive and cheese mix
250g/ 1 cup pitted kalamata olives
200g/ 7oz. gouda or cheddar cheese
2 cloves Garlic
60g/ 2oz. durum flour
Final dough
300g/ 7oz. all-purpose flour
230g/ 8oz. water
12g/ 4 tsp. dry yeast
15g/ 1 tbsp. salt
Egg wash from 1 egg (for Vegan version replace with olive oil)
Instructions
1
For the Biga: Dissolve the yeast in water, add the rye flour and mix until fully incorporated.
Cover with a plastic wrap and place in room temperature for 12-16 hours.
2
Cheese and olive mix: Place all the cheese and olive mix in a bowl, mix and set aside. The purpose of the durum flour is to absorb some of the liquids of the olives, so you might need less or more of it depends on your olives.
3
Mixing the final dough
: In a bowl of a stand mixer fitted with the hook attachment, pour the water and the yeast plus 4 table spoons of flour, mix and cover for 10 minutes. Add the rest of the flour and salt, mix on low speed for 3 minutes. Add the Biga in small chunks to the batter and mix for another 4 minutes. fix hydration, add water or flour if needed and mix for another 2 minutes. Throw in the olive-cheese mix and mix for about 1 minute, just until it's fully absorbed in the batter. Pour the dough onto the counter, knead by hand for 1 minute and place in a floured bowl for 2 hour fermentation.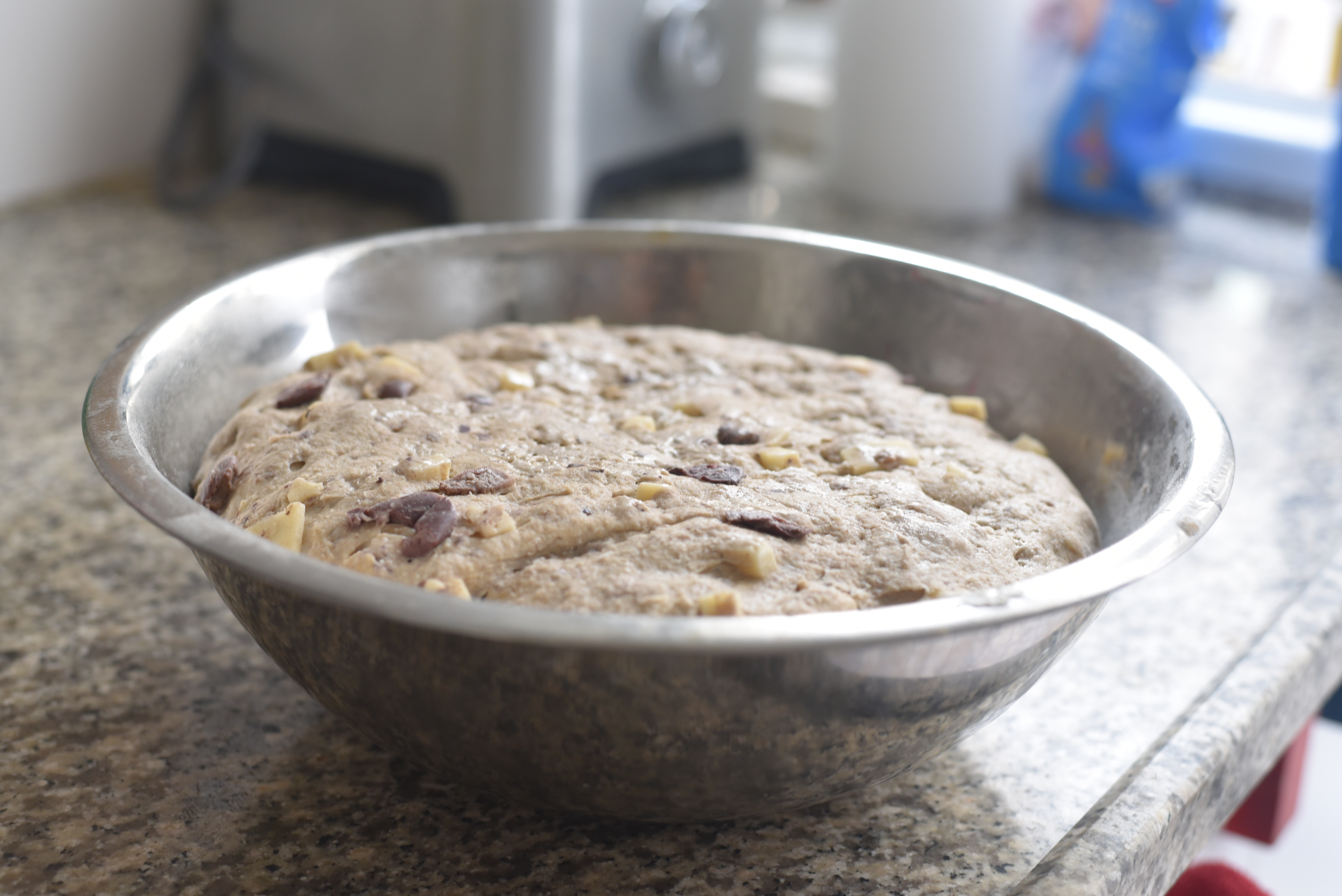 4
Shaping and 2nd proofing
: Take out the dough onto a floured counter, divide into 12-16 parts, roll each breadstick into an oval shape and place on a baking sheet for a final 2 hour fermentation.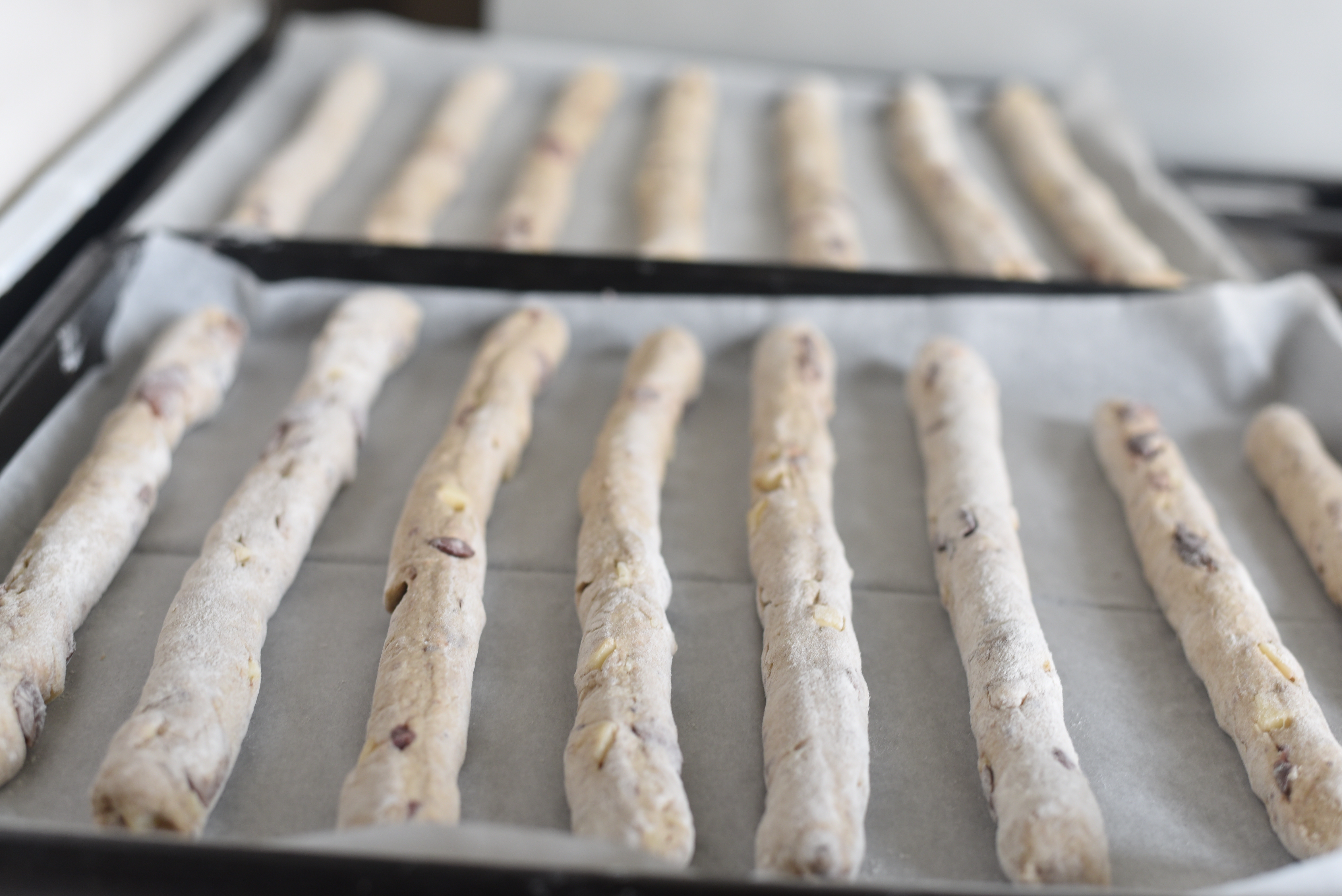 5
Baking
: Preheat the oven to 225°c/ 450°F.
10 minutes before end of the proofing time, rub the breadsticks with the egg wash. throw in the bottom of the oven a few ice cubes and insert the baking pan into the oven, bake for about 17-20 minutes and set aside for 10 minutes to cool before serving.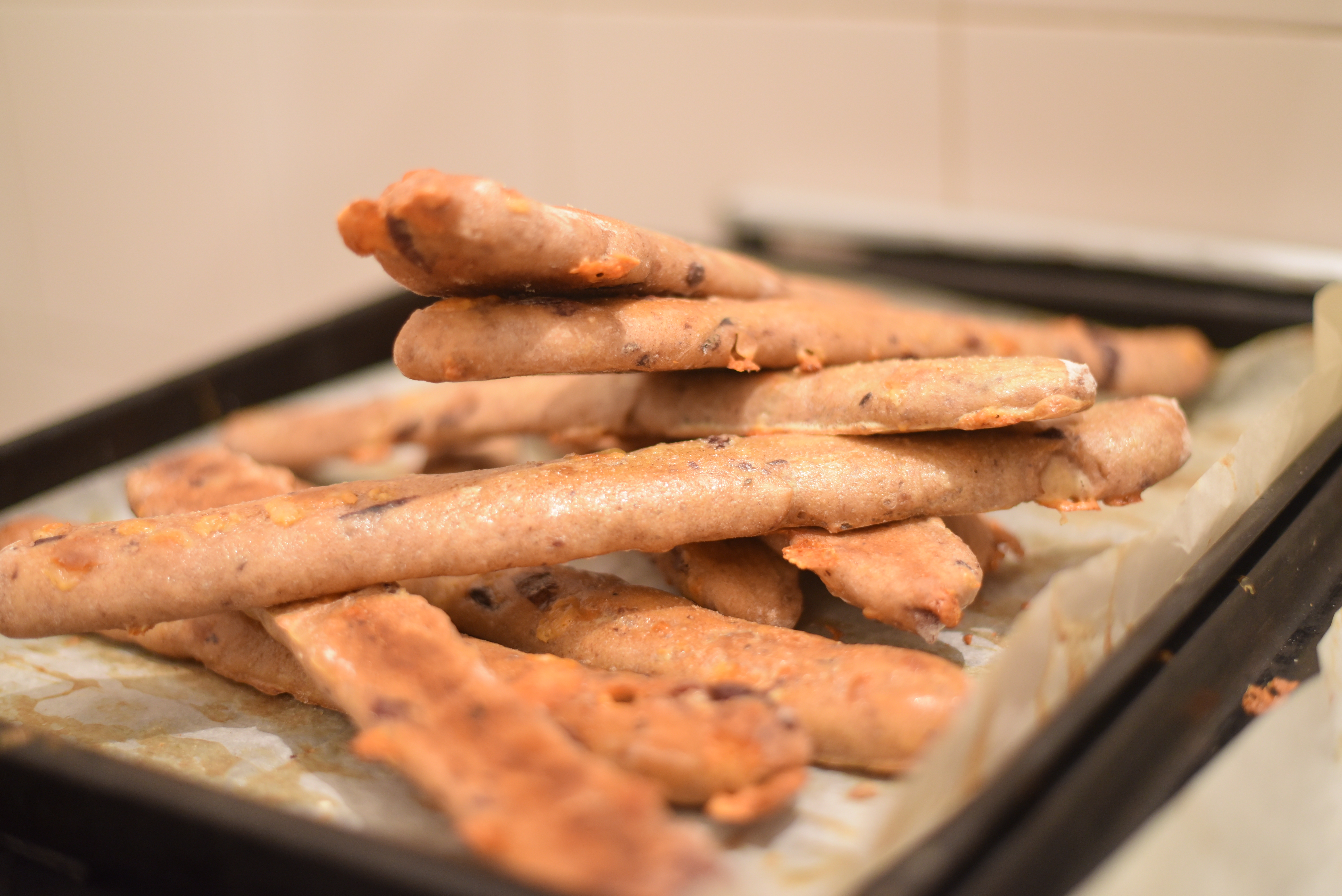 Summary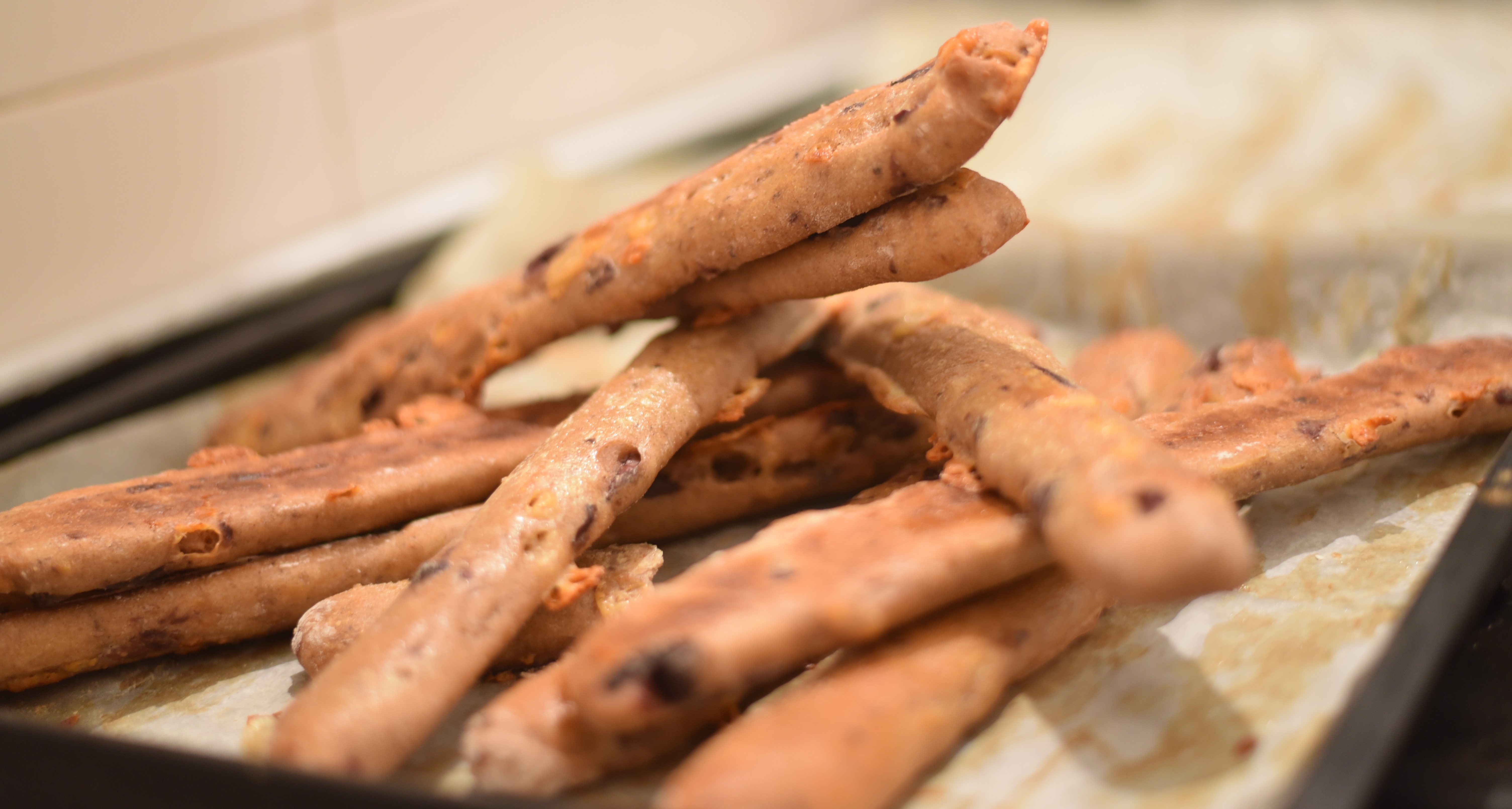 Recipe Name
olive and cheese bread sticks
Published On
Preparation Time
Cook Time
Total Time
Average Rating





Based on 1 Review(s)
FPB_Admin