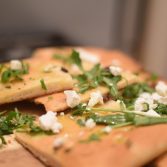 Focaccia Bread
I'm pretty sure I had focaccia bread in every place

 

I went to in Italy, it's impossible to resist this bread when you are walking down the street and smell this intoxicating smell of olive oil and bread.
Usually, I don't tend to make this kind of flatbreads because they take time and in my family, they also disappear very fast, however if you haven't tried focaccia bread at home, go for it, this flatbread is just amazing.
You can choose to make it very thick and cut it in the middle to make a sandwich or make it a bit thinner and you end up with a crispy bread that impossible to stop eating.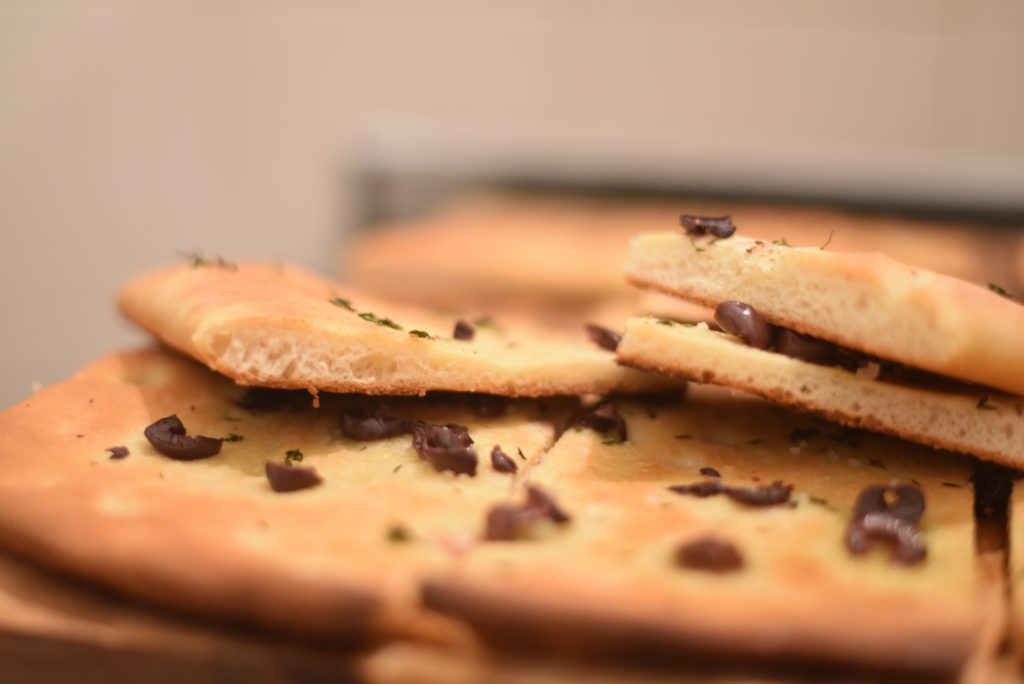 Toppings for the focaccia bread are endless and you can use whatever you comes to your mind, it's a full meal in a bread, so be careful, it's addictive!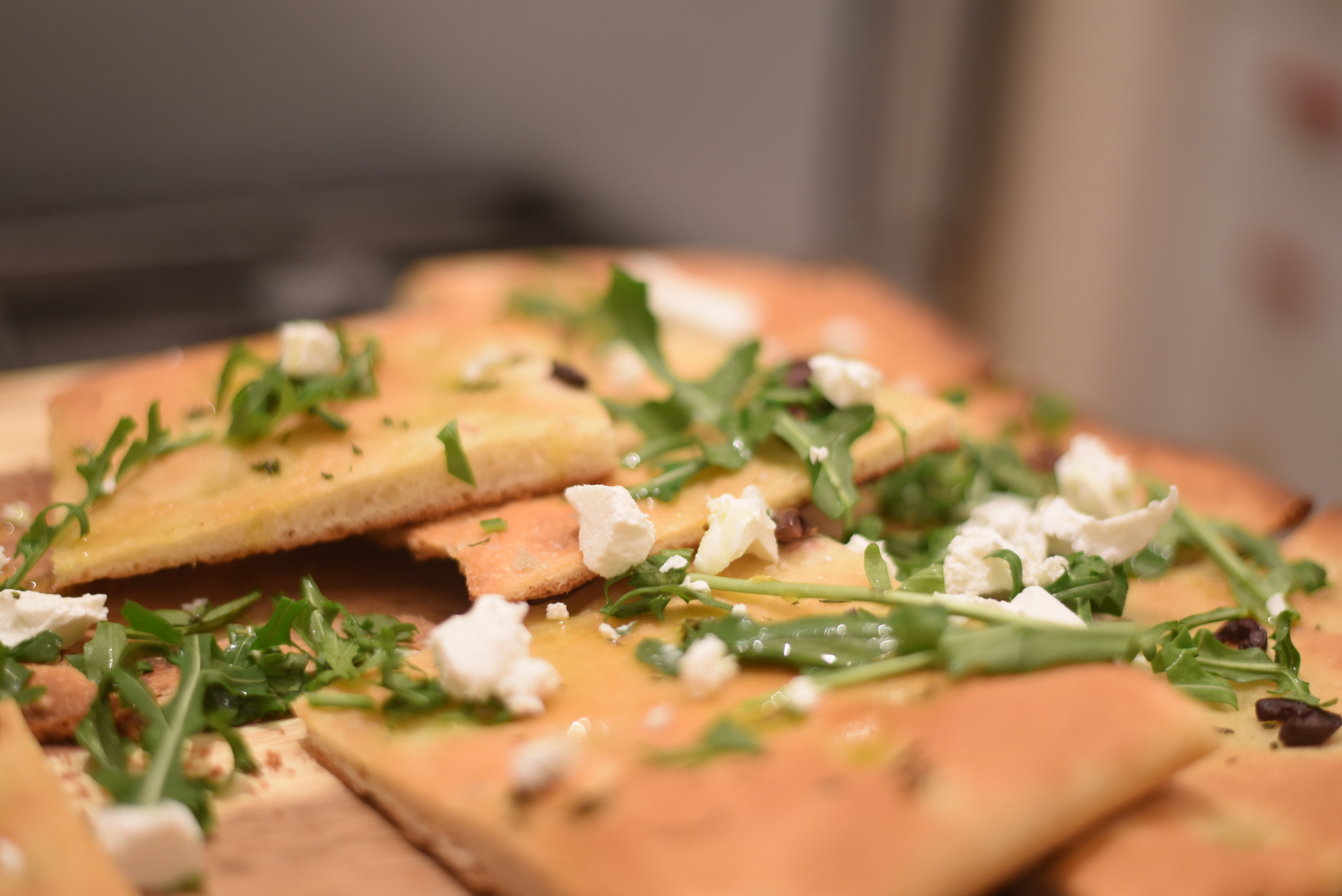 Ingredients
600g/ 4 cups of All-purpose flour
320g/ 1 cup warm water
30g/ 1 oz fresh yeast
20g/ 1 1/2 tbsp of salt
10g/ 1 tsp sugar
40g/ 3 tbsp olive oil
Thyme or rosemary plus Kosher salt to sprinkle on top
Toppings are optional I added arugula and goat cheese on top
Instructions
1
Place the fresh yeast in a stand mixer bowl, add the warm water, wait a few minutes until the yeast start to foam up.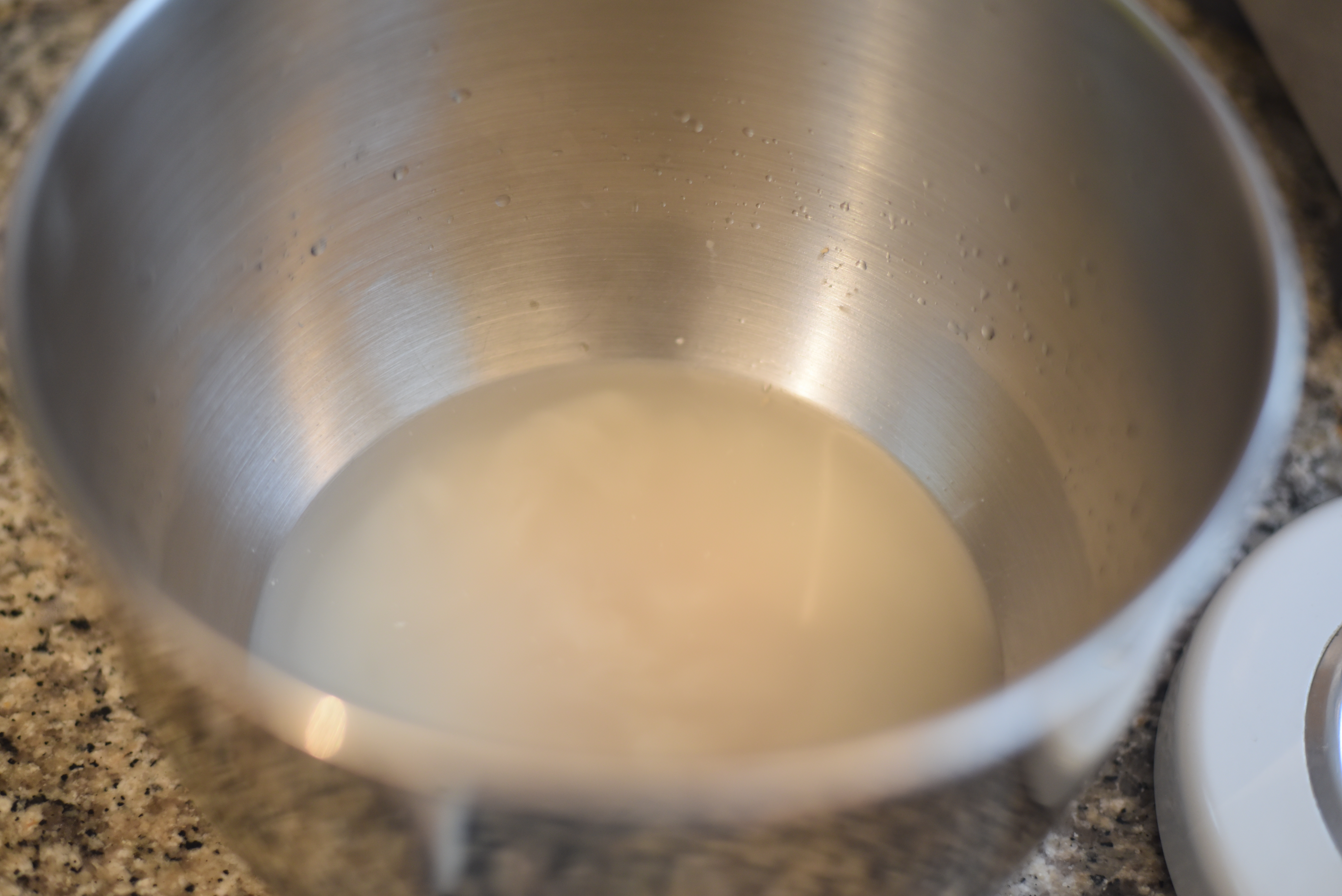 2
Mixing the dough
In a stand mixer fitted with the hook attachment, mix in the flour, salt, sugar and olive oil, turn the mixer to slow-medium speed, mix for 3 more minutes.
Add some more flour if needed, if the dough it too sticky and knead for 5 more minutes.
Remove the dough from the bowl into a floured working counter and knead by hand for 1 more minute.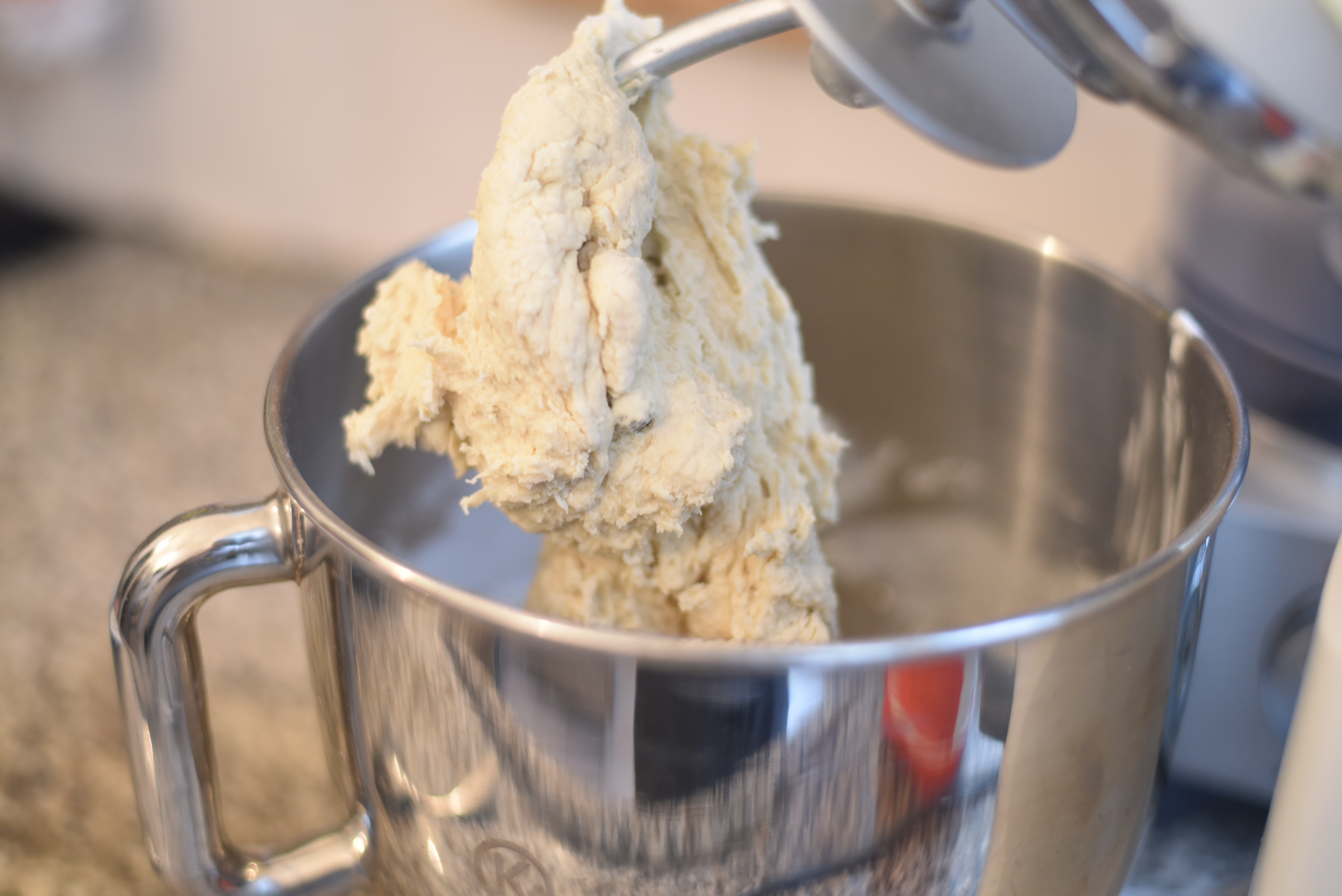 3
Proofing the dough
Shape the dough in a bowl and proof for 30 minutes until the dough almost doubles itself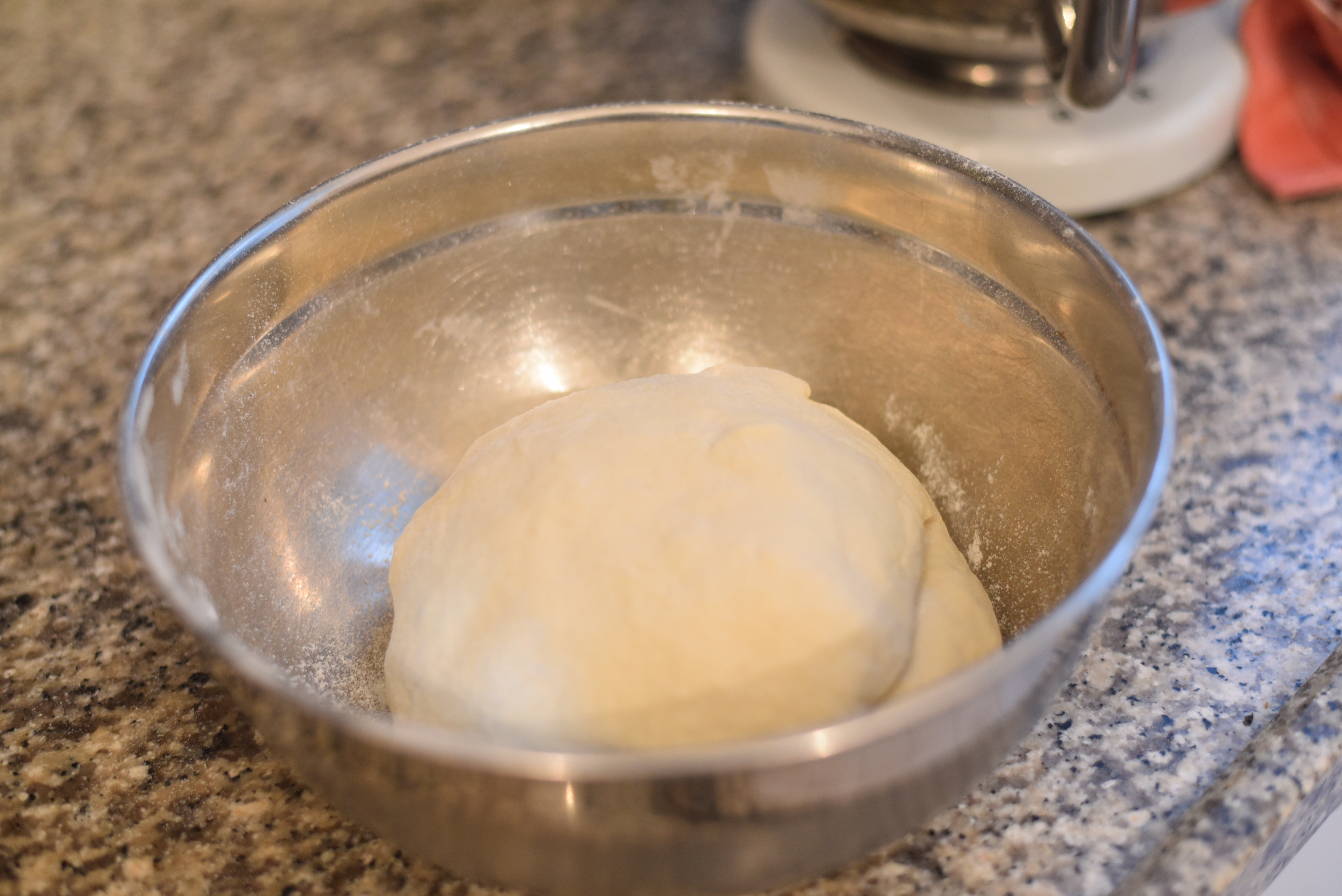 4
Take the dough out of the bowl, into a floured counter and divide the dough into 2 equal parts.
Squeeze the bowls into a flat rectangular shape and proof for another hour.
5
Shaping the dough
Drizzle about 1 tbsp of olive oil onto a 9″ x 13″ baking pan, this will resolve in 2 medium focaccias.
You can also use a big baking pan for one focaccia.
Stretch the dough with your fingers, you can use a rolling pin as well if needed, place the stretched dough on the baking pan.
Cover the dough and proof for another 30 minutes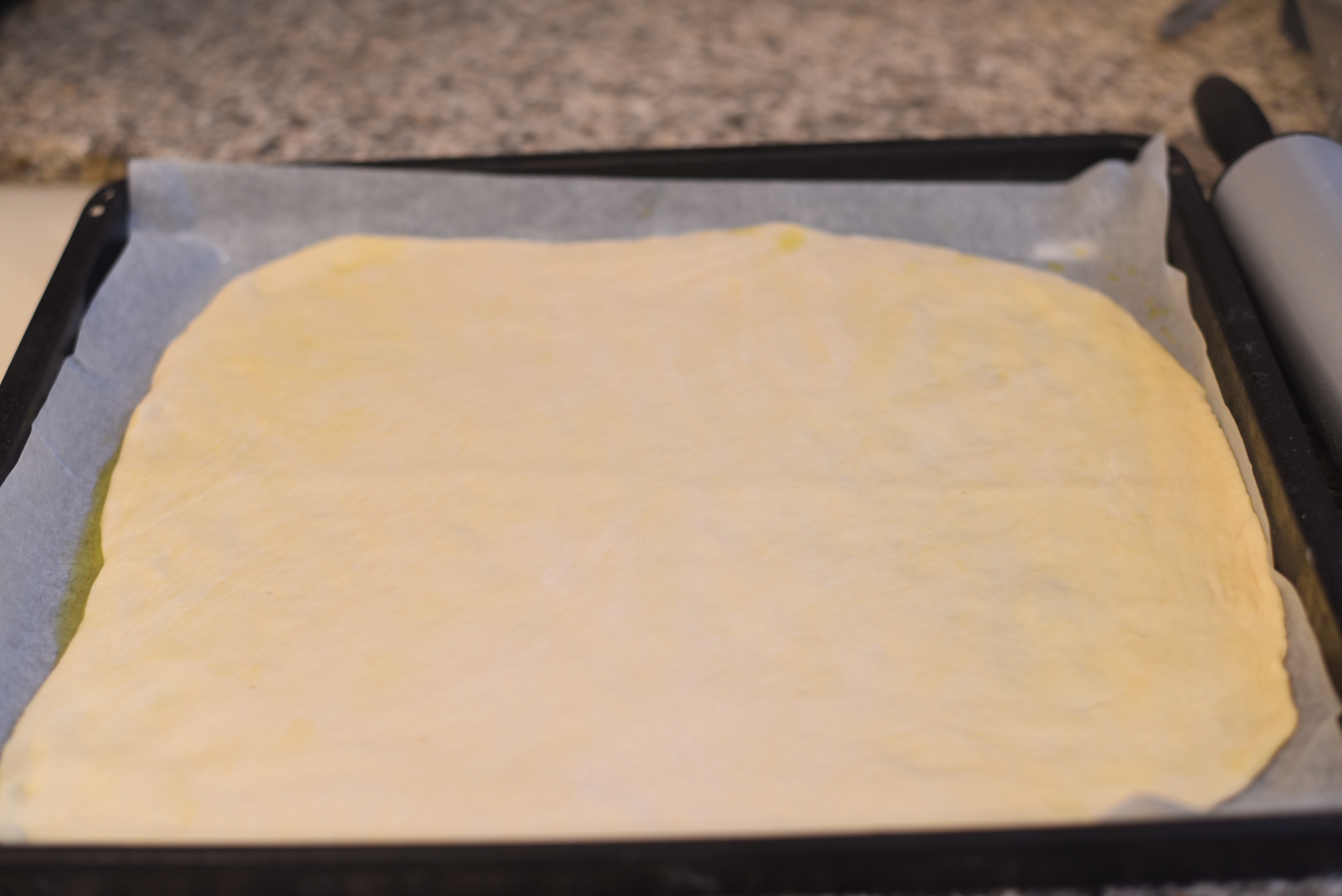 6
Prep the focaccia for baking
Preheat the oven to 240°c/ 480°F.
Make small halls with your fingers in the focaccia, sprinkle with some more olive oil and kosher salt.
you can add any topping at this stage, thyme, rosemary, olives, garlic, anything that can complement the focaccia.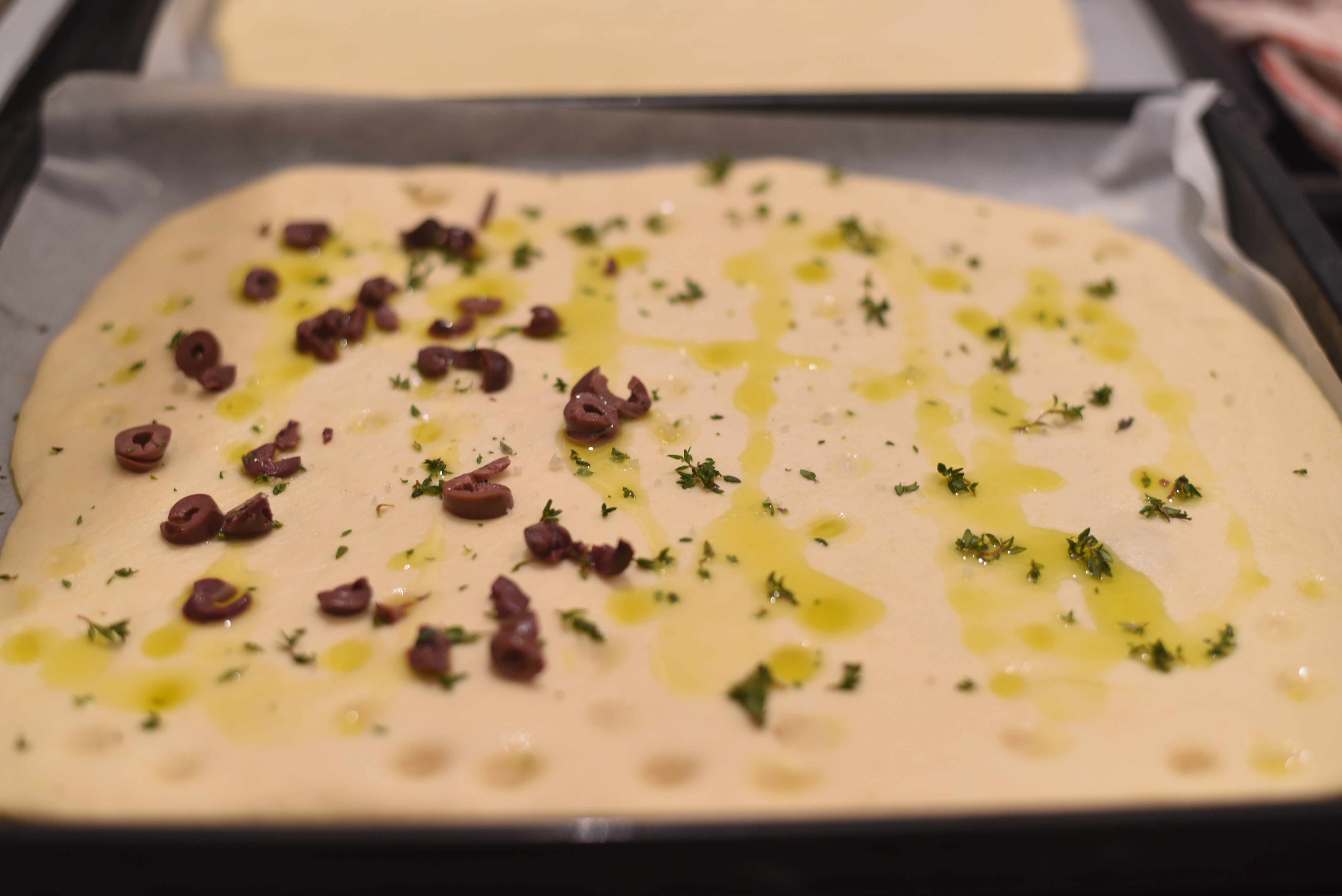 7
Baking the Focaccia
Place the focaccia in the lower rack of the oven and bake for about 20 minutes until the focaccia is golden brown.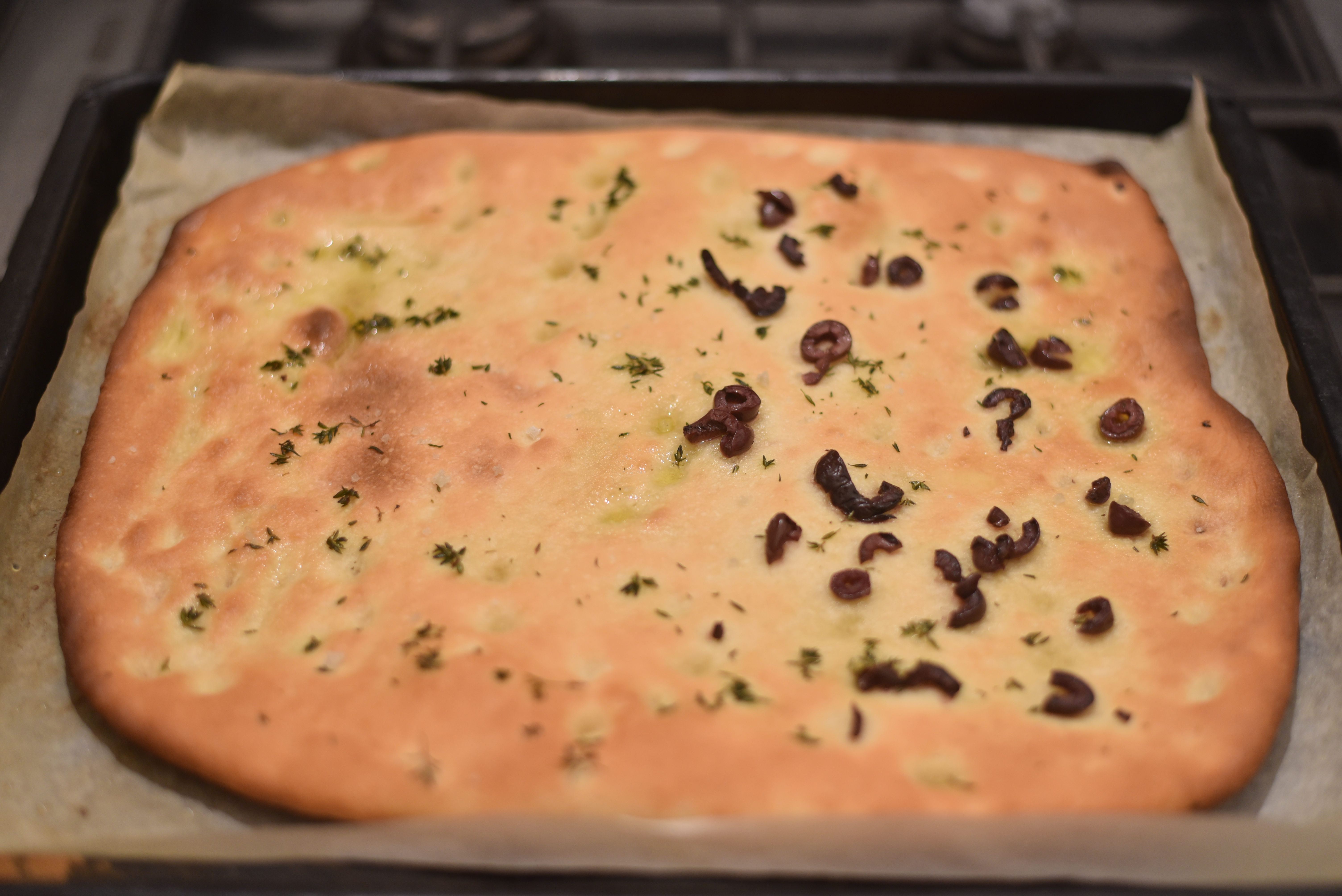 8
Serving
Let the focaccia cool for 10 minutes, sprinkle with some more olive oil, add goat cheese and arugula (optional) and cut into nice even squares.
Serve immediately.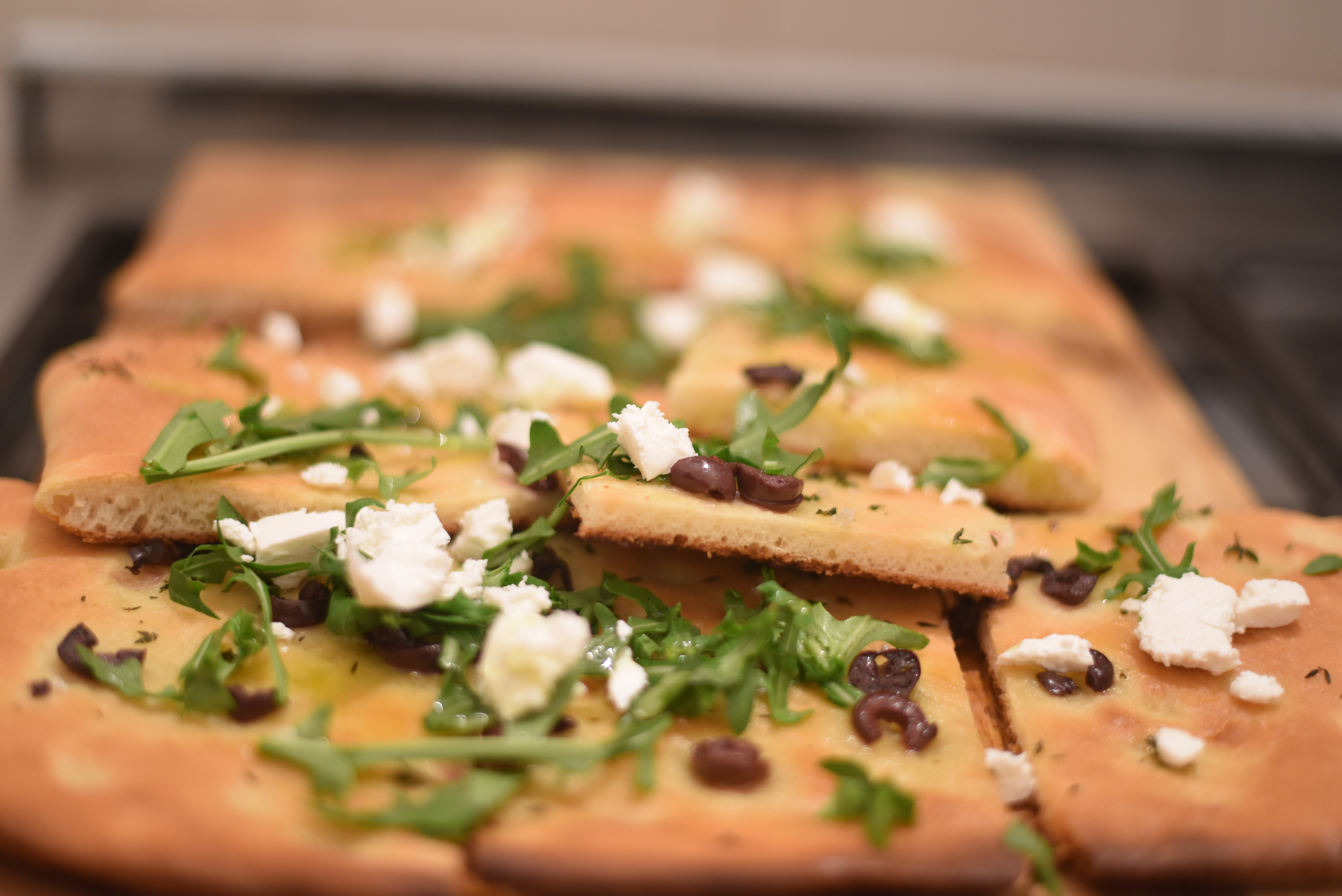 Summary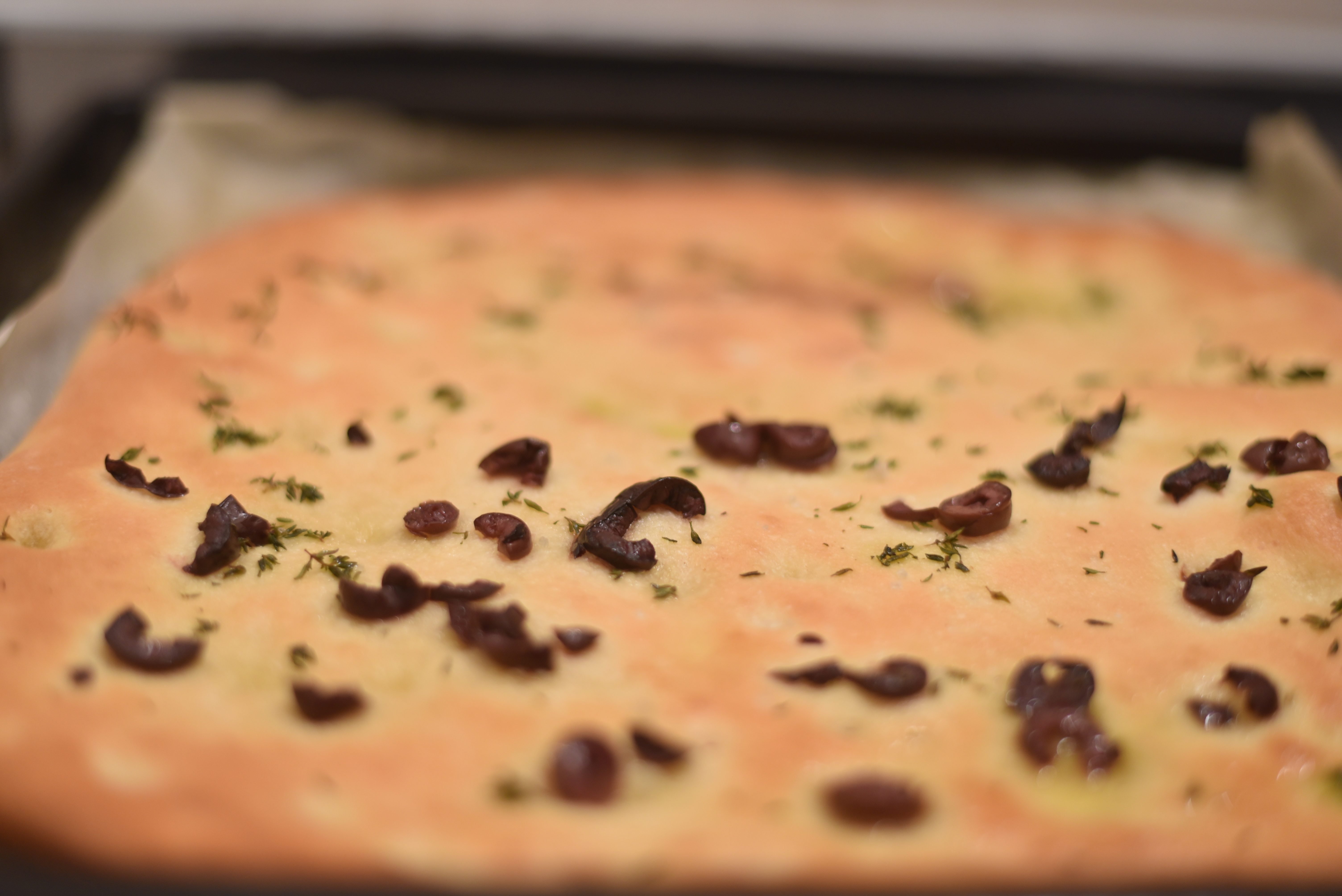 Recipe Name
Published On
Preparation Time
Cook Time
Total Time
Average Rating





Based on 2 Review(s)
FPB_Admin